Exhibitions
BBAC exhibits are sponsored by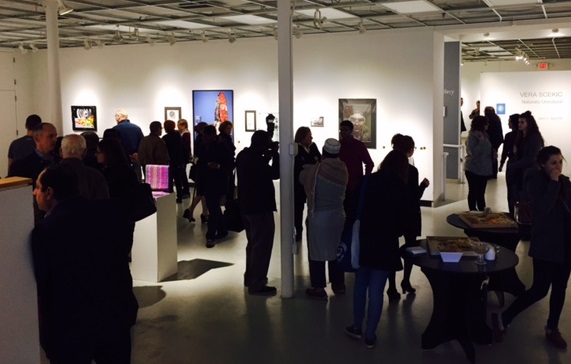 "If the Birmingham Bloomfield Art Center isn't on your radar as a place that mounts great shows, it should be." – Michael Hodges, Detroit News Fine Arts Writer
Artists interested in exhibiting @ the BBAC: click here for more information.
2020
The BBAC is closed to the general public. Our current exhibit, the Michigan Fine Arts Competition, is online only; see link below to view.
As future exhibits occur & are actually hung in our galleries, we will post information about making appointments for individuals or small groups to visit on-site.
Jul 10-Aug 27
The Michigan Fine Arts Competition is entirely virtual this year. CLICK HERE to view our 39th annual exhibit.
Mar 6-Jun 18
View all all the art from these four exhibits online – CLICK HERE.
Ed Fraga: Rising
CLICK HERE to read the Detroit News review of Ed Fraga: Rising.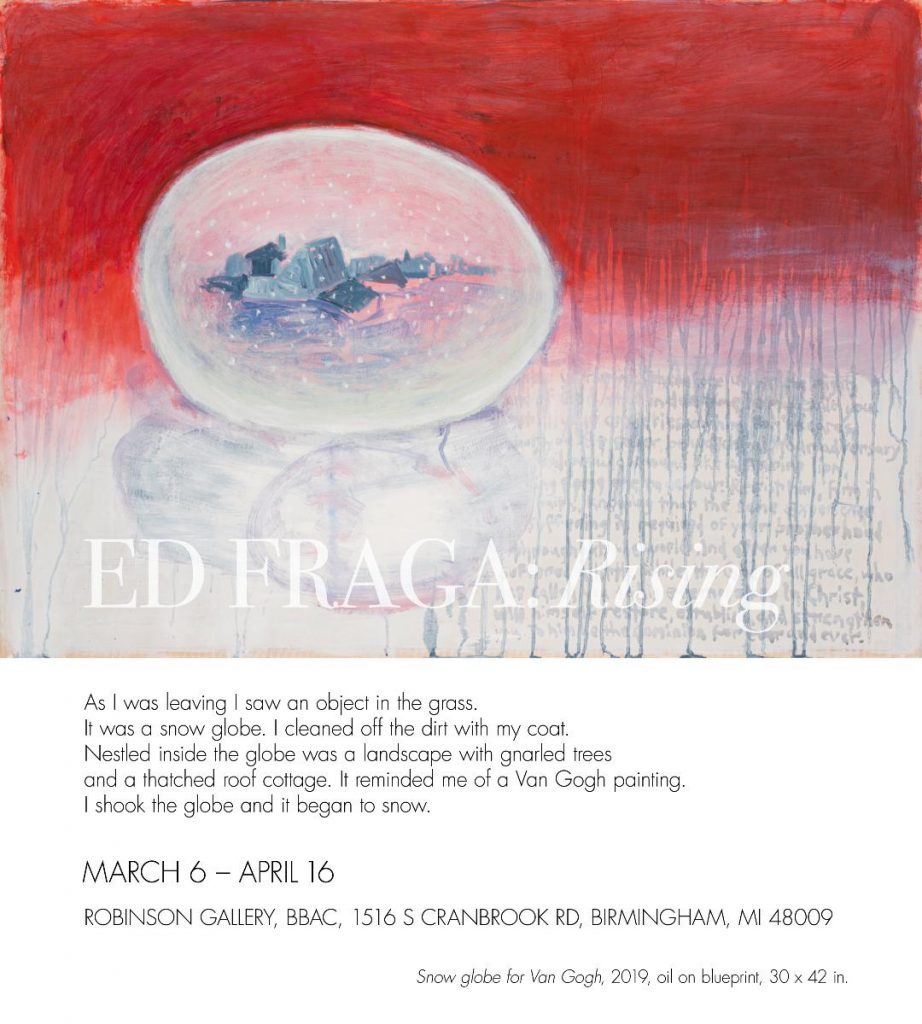 Fraga is a Detroit artist who earned a Bachelor of Fine Arts from Wayne State University in 1980.  His paintings, drawings, and artist books are in the permanent collections of the Detroit Institute of Arts, Cranbrook Art Museum and the Flint Institute of Arts. He has received fellowships and awards from the Adolph and Esther Gottlieb Foundation, the Kresge Foundation, the National Endowment of the Arts, and the Awards in the Visual Arts 8. Museum shows include MOCAD, the High Museum of Art, and the La Jolla Museum of Contemporary Art.
---
Glimpse: Fine Art Print Selections from Stewart & Stewart 1980-2020 / Celebrating 40 Years of Printing/Publishing Fine Art Prints
CLICK HERE to read a feature story in Detroit Art Review on this exhibit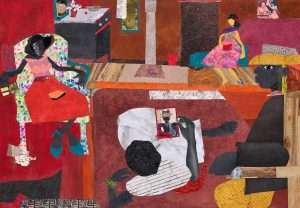 Judy McReynolds-Bowman – Mom in Harlem; 2020, archival pigment print, 22″ x 30″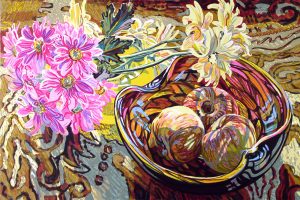 Janet Fish – Leyden, screenprint, printed/published by Stewart & Stewart
Image © 1991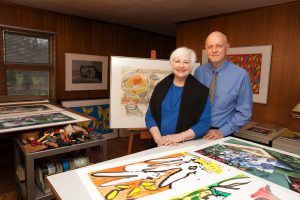 Image courtesy Laurie Tennent Studio
Stewart & Stewart (Bloomfield Hills) is one of the first printer/publishers inducted into the International Fine Print Dealers Association in New York and is among the longest running independent printer/publishers in North America. This exhibit celebrates their 40th anniversary of fine art printing, publishing and collaborating with artists.
Weatherly Stroh: Animal Dreams
CLICK HERE to read the Oakland Press article about this artist.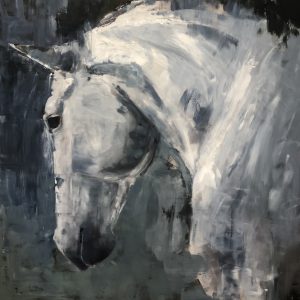 Grey Abstract, 36″ x 36″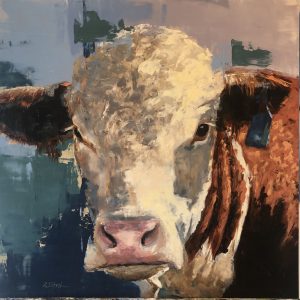 Sunlit Moo, 24″ x 24″
A Detroit native, Stroh comes from a long lineage of artists including sculptor Julius Melchers and American Impressionist painter Gari Melchers.  Continuing in the family tradition, Stroh is an oil painter and sculptor specializing in animal portraits and landscapes.
Students of Meighen Jackson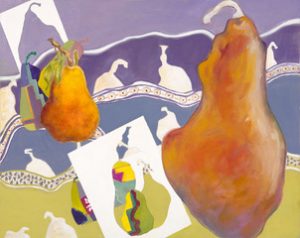 Pearsonality – Martha Zausmer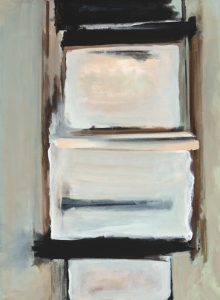 Stacked 4 – Elizabeth Buckner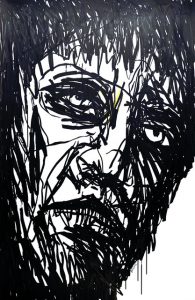 Untitled – Jeff Cancelosi
All Art is Abstract.  The only question is…to what degree?   If you paint or photograph a very representational image of a 1" square of grass, most viewers will interpret that image as a lot of "abstract"  lines on a canvas.  Conversely, we humans can and will convert almost any line with a circle on top…even a kitchen match…into an image of a human head and torso.   
When walking through a gallery,  I often ask myself, am I compelled to look at this painting…am I moved, challenged, intrigued, entertained, or seeing something I've never seen before?  Works in this exhibition may do one or all of these things. In so doing they present a very PERSONAL VISION of the world and ourselves.
– Meighen Jackson
Exhibits formerly scheduled for Apr 24-Jun 4 will run at another time.
Sep 11-Oct 8
Sue Marx
Birmingham Society of Women Painters
Students of Tim Widener
+ one TBA
Oct 16-Nov 12
Michigan Mud 2020 by the Michigan Ceramic Art Association
Students of Andrea Tama
+ one TBA
---
Jan 24-Feb 27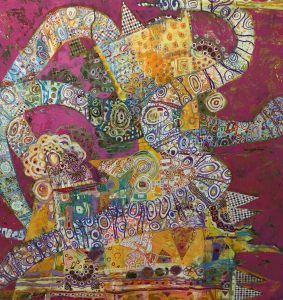 BBAC: Current Student Works (CLICK HERE for images & complete list of artists)
Grace Serra, juror
IMAGE: Untitled by Christina Haylett; mixed media