Exhibitions
In 2019, first up is our annual BBAC Current Student Works Competition, always such a popular show. BBAC adult students – click here for all the details.
---
"If the Birmingham Bloomfield Art Center isn't on your radar as a place that mounts great shows, it should be." – Michael Hodges, Detroit News Fine Arts Writer
BBAC exhibitions are always free & open to the public, as are the opening receptions (opening night, 6-8pm).
Exhibit gallery hours: Mon-Thurs, 9a-6p & Fri-Sat, 9a-5p
Interested in exhibiting @ the BBAC? CLICK HERE. 
2018 Exhibits
---
Jan 26-Mar 1
BBAC: Current Student Works Competition juried by Jim Adair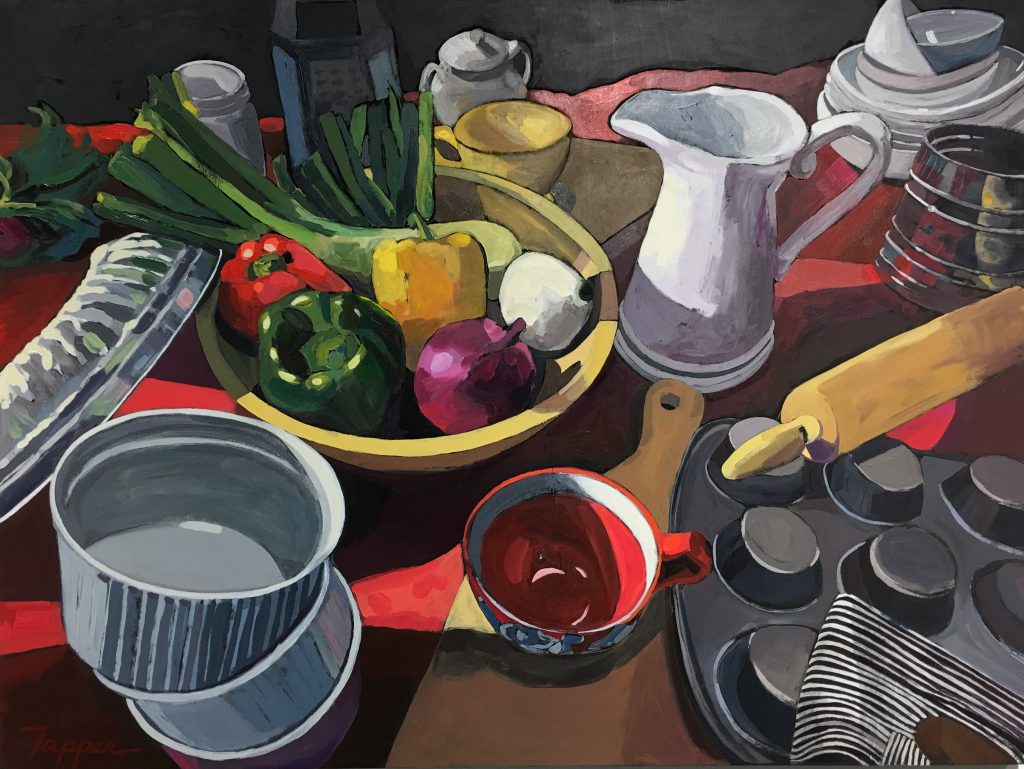 Above: Still Life with Red Cup by Patti Tapper.
For images & complete list of exhibiting artists, click here.
---
Mar 9-Apr 19
Leslie Masters: 50 Years of a Color Painter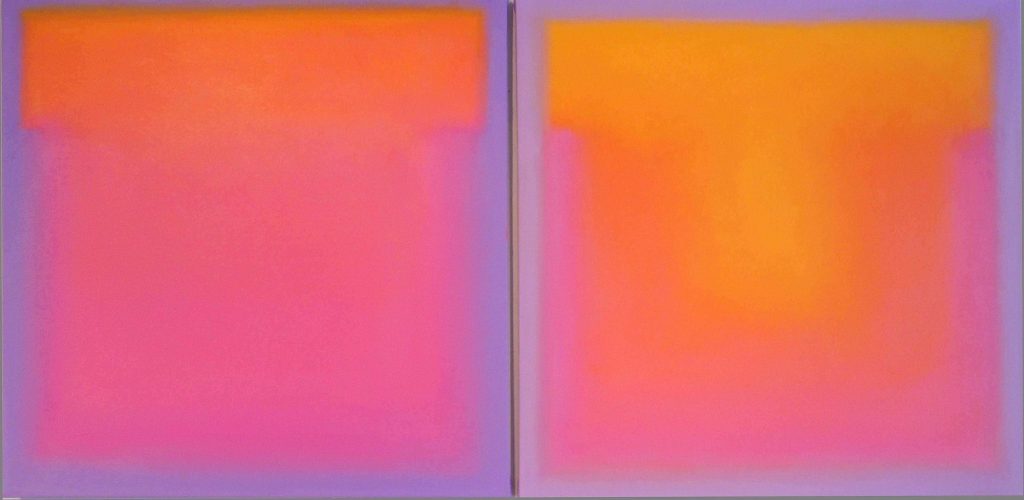 Above: Color Sound  Blast by Leslie Masters
7 Artists That Make Prints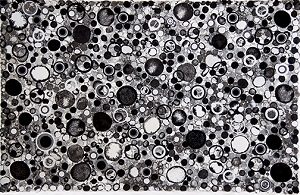 Deborah Friedman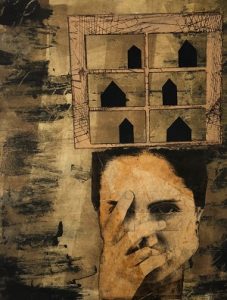 Linda Soberman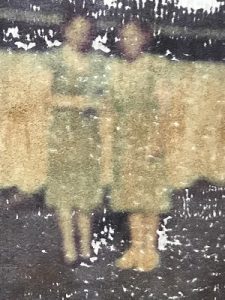 Mary Rousseaux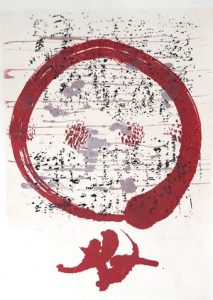 Marsha Wright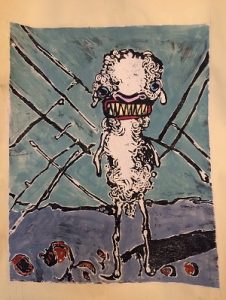 Madeline Barkey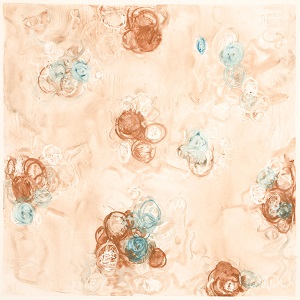 Barbara Dorchen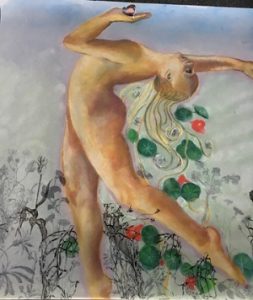 Christine Welch
Michael Coy: Paint
Students of Leslie Masters
---
Apr 27-Jun 7
The Textile Connection: A Dialogue
Members of The Textile Connection, a special interest group with a focus on historic textiles and contemporary fiber arts, are pleased to offer The Textile Connection: A Dialogue, an exhibition with related programs. The exhibition features contemporary works created in response to historic textiles as well as a variety of objects selected from members' collections, including flat-woven fabrics, carpets and historic textile fragments, kimonos, ponchos, tunics, theatrical costumes, hats, baskets, and some related tools and materials.
The second & final gallery talk is May 24. 6-7:30p. Free & open to the public.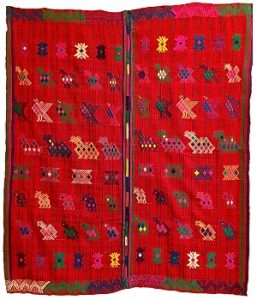 Ceremonial Tzute from Santa Maria de Jesús, Sacatepéquez; woven in the 1960s/70s (approximate)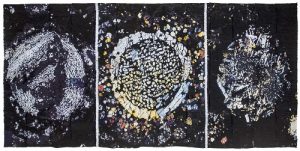 Three Ancient Meteorites by Sherri Smith; weaving – strip woven with cloth & cotton yarn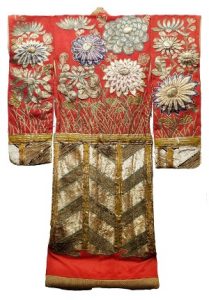 Japanese Noh Theatre Robe; Japan, 1860-1880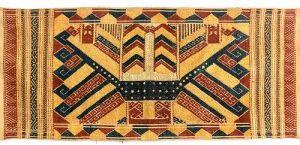 Palepai or Ship Cloth; late-1880s/early-1900s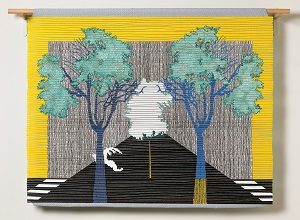 Charest by Lynn Bennett-Carpenter; mixed media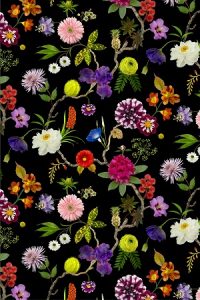 Branch from the Tree of Life by Jeremy Noonan; digital collage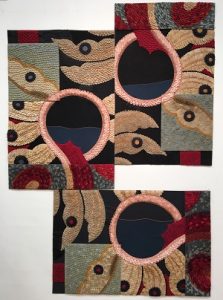 Destination Lisbon by Gerhardt Knodel; mixed fabrics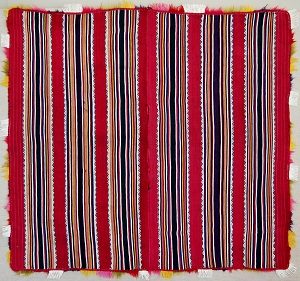 Ponchito; Aymara Culture, Bolivian, 1800-1850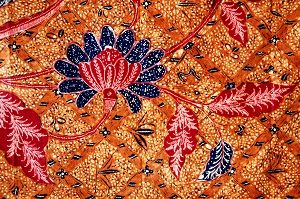 Tiga Negeri Batik; Central Java, Indonesia, 1920s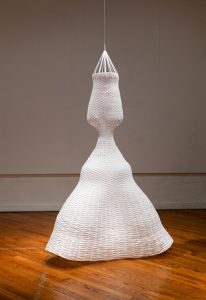 Structural Garment #1 by Annica Cuppetelli; plastic boning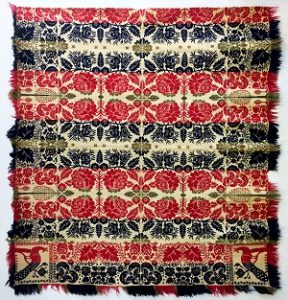 Coverlet; American, mid-1800s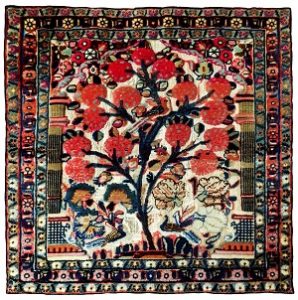 Souf Kashan; Iran, 1990s
Rita Benissan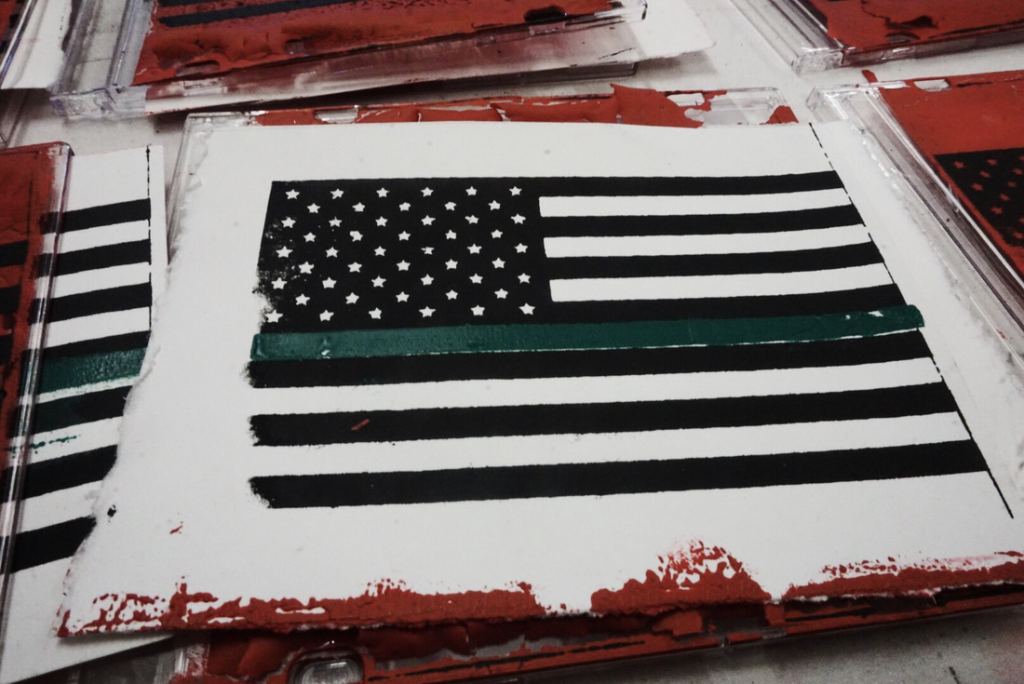 Inspired by the well-known authors Gil Scott-Heron (Comment #1) and Amiri Baraka (Who will survive in America), artist & curator Rita M. Benissan presents "Survive in America." She brings attention to & creates discussions around how identity is expressed & the current social climate in America through her work. Will you survive?
Students of Nobuko Yamasaki
---
Jun 22-Aug 23
37th Annual Michigan Fine Arts Competition

/ Jurors: Emily Mae Smith, Adam Henry
101 works of art by 90 artists from 60 cities in 5 states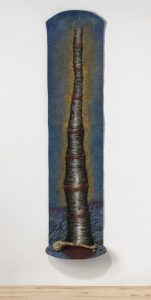 Threshold No. 6 – Susan Aaron-Taylor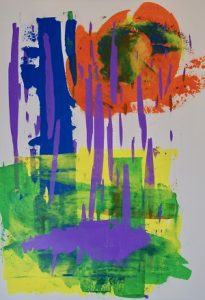 Purple Rain – Pamela Alexander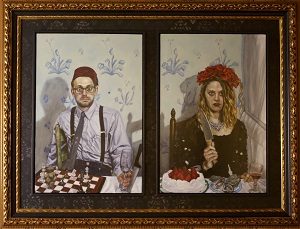 The Reckoning of Mars & Venus – Laura Atkins  /  $1,000 Award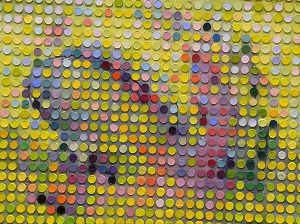 Cockleknocker – Daniel Atyim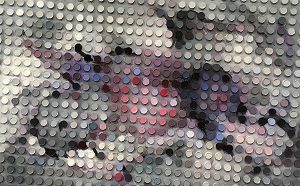 Wiffle of Forbidden Fruit – Daniel Atyim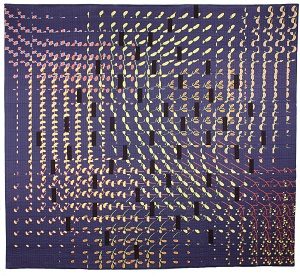 Interrupted – Jill Ault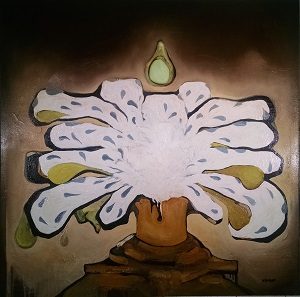 Sprung – Portrait of a Day Lily – Brenda Barnum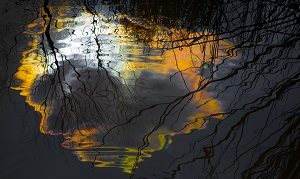 Hypnagogia XV – David Bartlett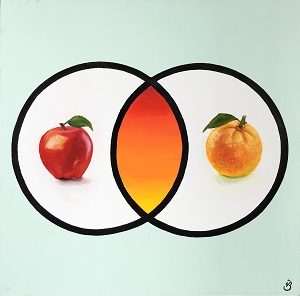 Comparing Apples to Oranges – Victoria Bayagich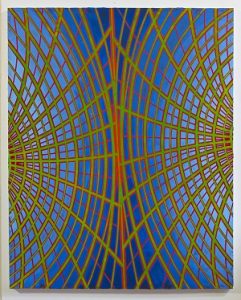 Solarium – Justin Bean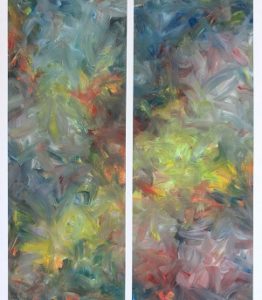 Vector – Justin Bean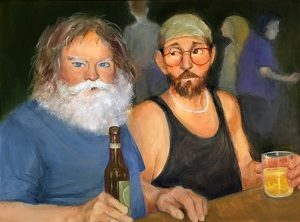 Odd Couple – Vana Beginin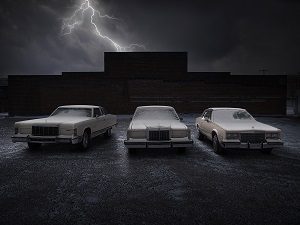 Dream 38 – Robert Beras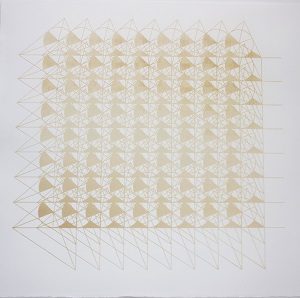 Let G Be the Center – Maria Bohannon  /  $100 Blick Art Materials Award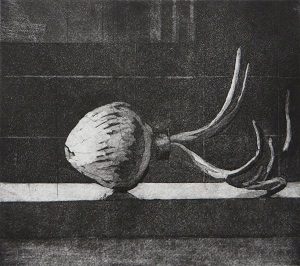 Sprouted Yellow Onion – Jean Allemeir Boot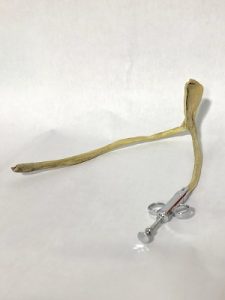 Genetically Modified Wishes I – Gail Borowski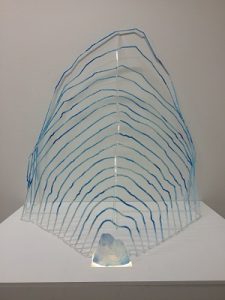 Less and Less – Rosie Bostek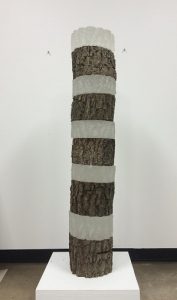 Missing Pieces – Rosie Bostek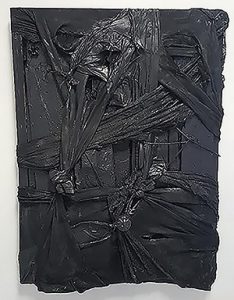 moth-eaten and torn apart – Anthony Brazeau  /  $250 Corinne Maillard Robinson Award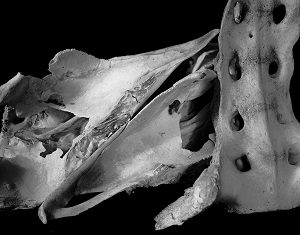 Sacrum – Sarah Brazeau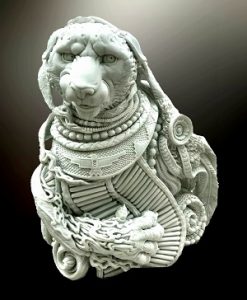 Spirit Brothers 2 – Alan Brown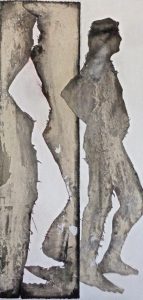 Stepping Out  – Jan Brown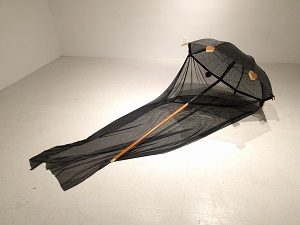 Tall black enclosure with train, reclining – Tammy Burke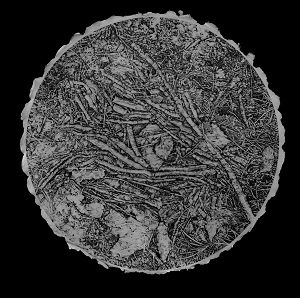 GATHERING – Larry Butcher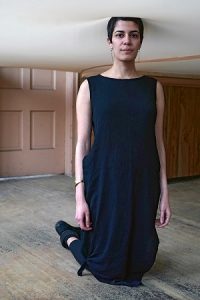 Artist Manal Shoukair, May 13 2018 – Jeff Cancelosi  /  $500 Award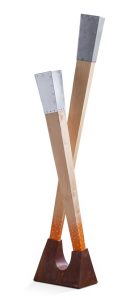 Duel – Doug Cannell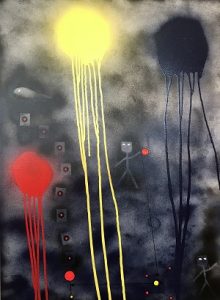 The Gift – Kip Cantrick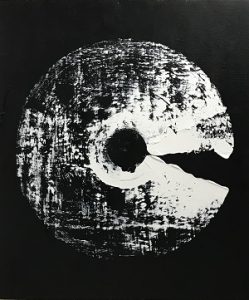 Counterclockwise – William Cares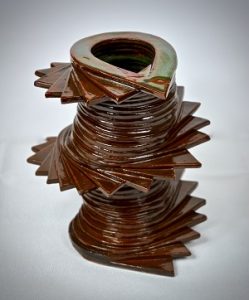 Spirale – Christina Cé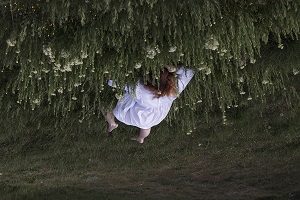 Falling Up – Noa Chandler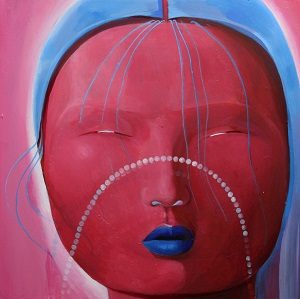 Pungent Pearls – Ziui Chen Vance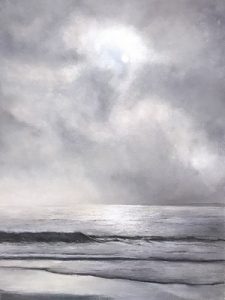 Break Through – Colleen Christopher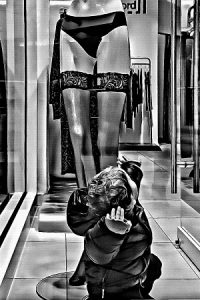 A Day at the Mall with Grandpa – Winnie Chrzanowski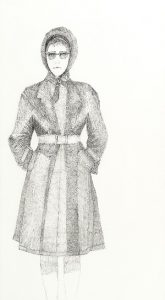 Woman in Raincoat – Julie Cohen

Fervent Weather Approaching – Donald Cronkhite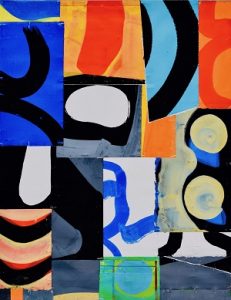 No. 16 (Oak Avenue) – Peter Crow  /  $100 Blick Art Materials Award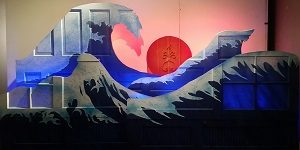 Seacrets – Ryan Dake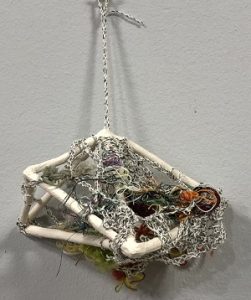 Ceramic and Fiber 1 – Kelley Darke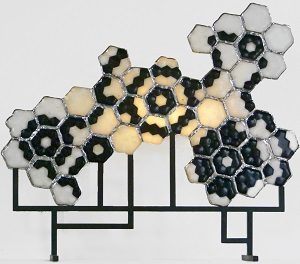 Molecule – Ronit Dayan-Vishovski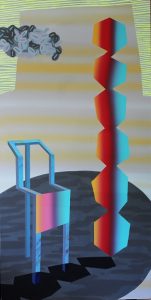 Reflector 81 –  Adrian Deva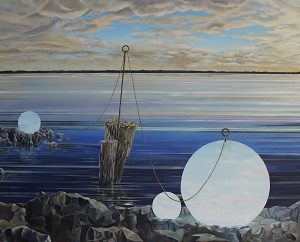 Downriver – Adrian Dietsch

Ladder of Ascent – Autumn-Grace Dougherty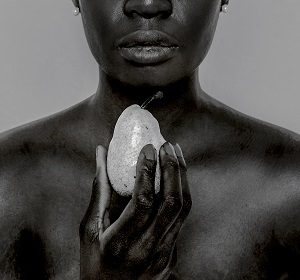 Pear – Darrel Ellis  /  $250 Award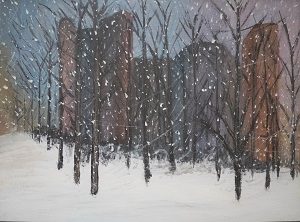 Public Housing – Peaceful Winter Night – Robert Erlandson


(L-R) Checkmate and Green Man – Lisa Farris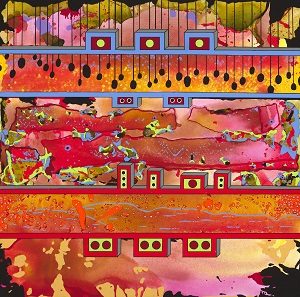 Galactic Mechanisms X – Jan Filarski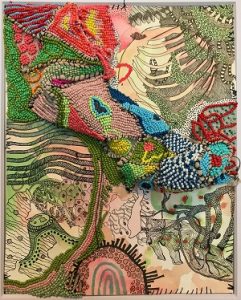 Metagenome – Kristen Franyutti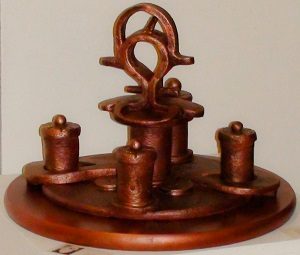 Contemplation – Anne Furnaris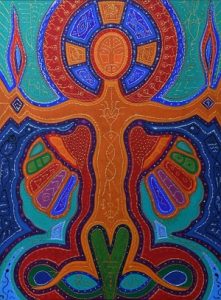 The Heart of Heavens IV – Anne Furnaris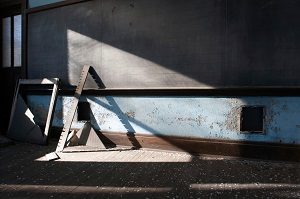 Blackboard Jungle – Bruce Giffin  /  $250 Award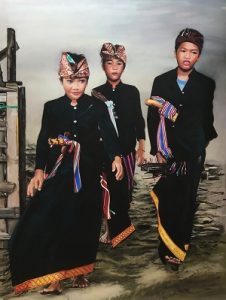 The cool kids – Candice Grieve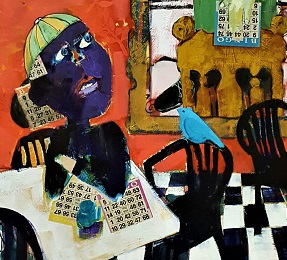 Bingo – Christina Haylett  /  $250 BBAC President's Award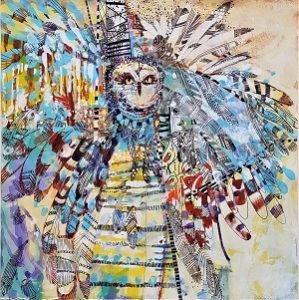 Spirit Guide  – Christina Haylett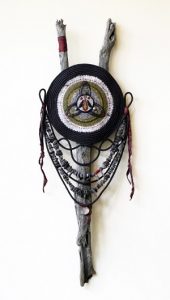 Breastplate for Troubled Times – Sue Hale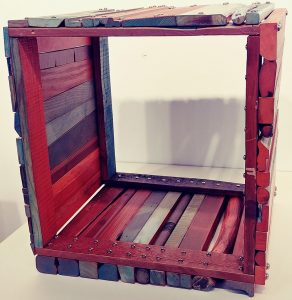 Cede the Passage – Al Hebert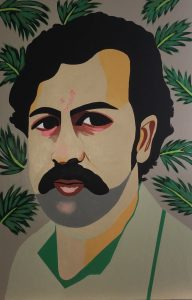 Don Pablo – Diamond Hill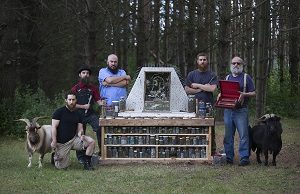 Drive Deep the Magic Nail – Garin Horner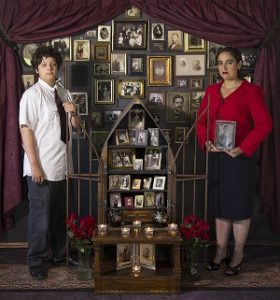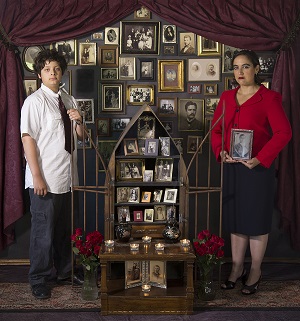 Our Ancestors Guide & Protect Us – Garin Horner  /  $2,000 Award
New Corn – Bill Jackson  /  $500 Award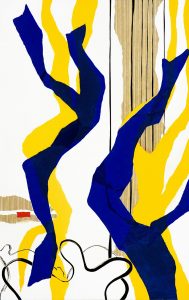 Naiad No. 4 – Meighen Jackson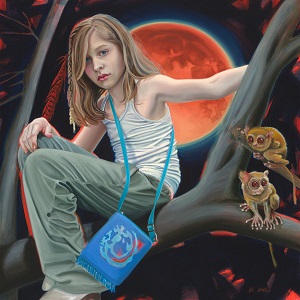 Night Creatures – Melissa Jones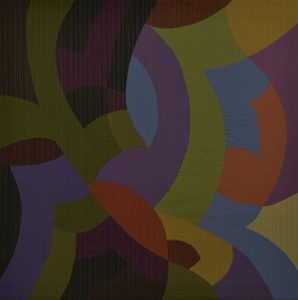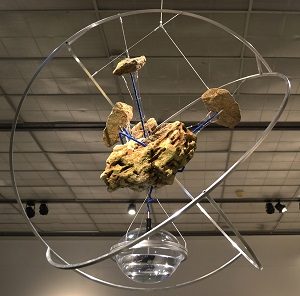 Extraction – Dakotah Konicek
Interactions No. 1– Susie Karr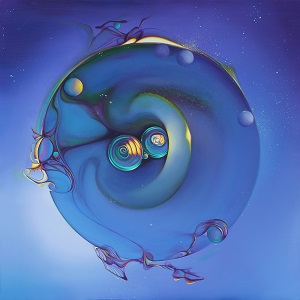 852 Hz – Sarah Krill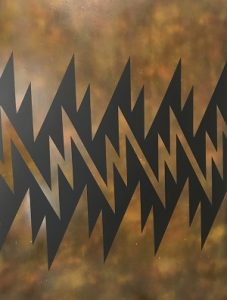 Acoma – Michael Knorr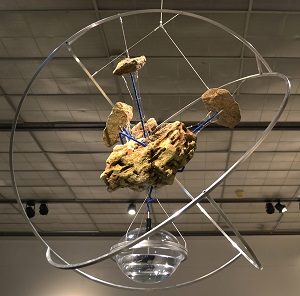 Extraction – Dakotah Konicek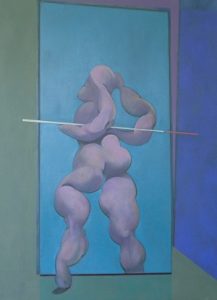 IGGYNORANSE – Kip Kowalski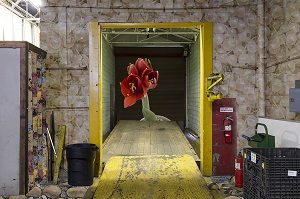 Hey RED – Nanci LaBret Einstein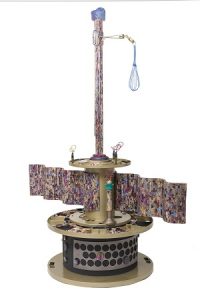 If Castles were Kings & Buildings had Wings – Nanci LaBret Einstein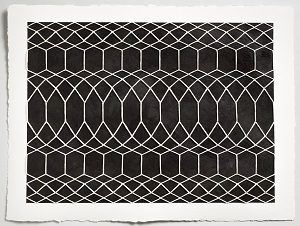 Paper Sashiko 8 – Stillness of Night – Hiroko Lancour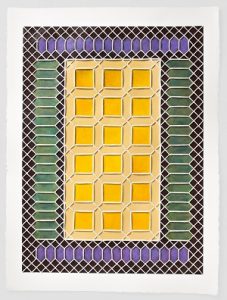 Paper Shashiko 9 – Hiroko Lancour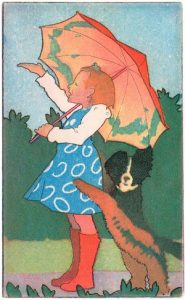 Let It Rain – Alan Larkin /  $500 Award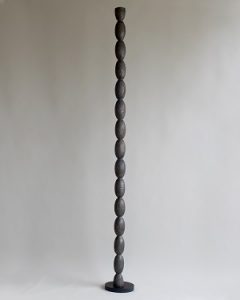 Endless Column 2 – Richard Light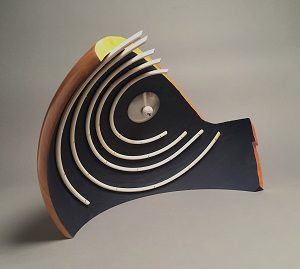 Fields of Gold/Holland Bowl Mill Collaboration – Steve Loar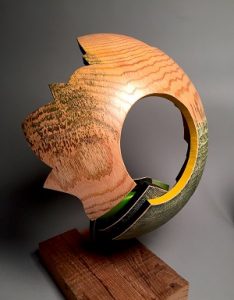 Under African Skies/Holland Bowl Mill Collaboration – Steve Loar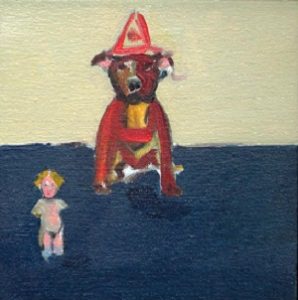 Sitting Bull – Terry Matlen  /  $300 Blick Art Materials Award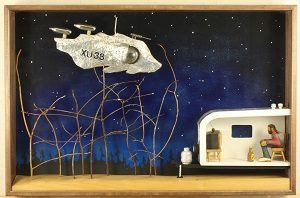 Visit at the Old Grade, Michigan – Steve Meyer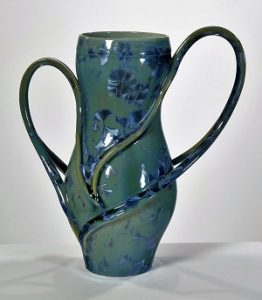 Split Handle Vase – Robert Morris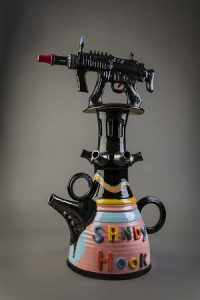 CalamiTea – Fortress of the NRA – John Mrozik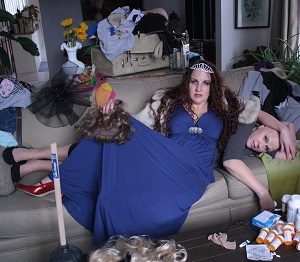 I have a new roommate – Denise Napoli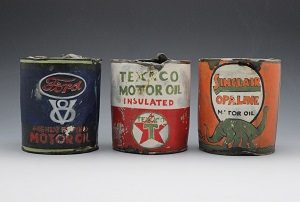 Oil Cans – Sue O'Connor  /  $750 Award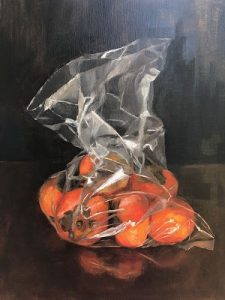 Persimmons – Sabrina Omar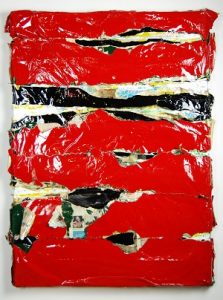 T133 – Russ Orlando  /  $500 Kantgias Award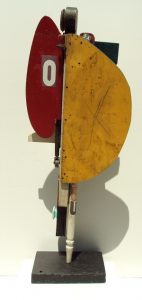 posted – Joan Painter-Jones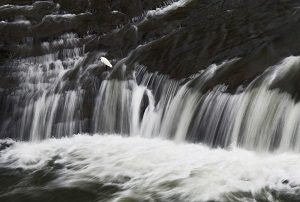 Waiting-1 – Stone Peng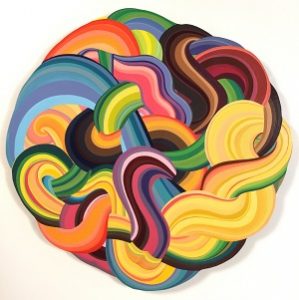 Ra[unzel – Mark Piotrowski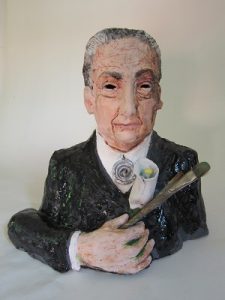 Georgia O'Keeffe – Marcia Polenberg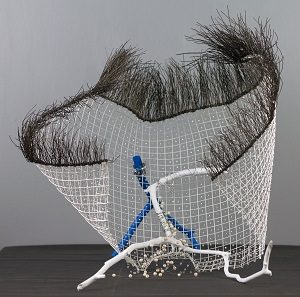 Swoon – Carolyn Reed-Barritt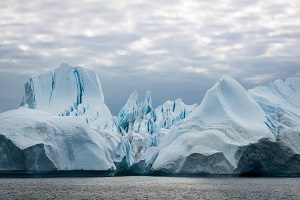 Icefjord II – Gwenn Rosseau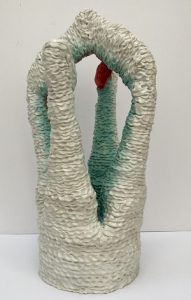 Alien Arch – Laura Ryan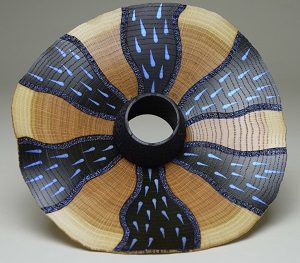 Cosmic Blast – Tom Sampson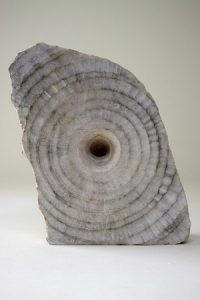 Relic – Tom Sampson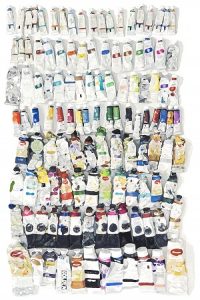 All of My Paint – Jaye Schlesinger  /  $250 Corinne Maillard Robinson Award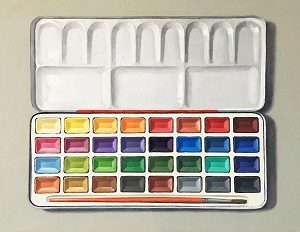 Kopy Kat – Jaye Schlesinger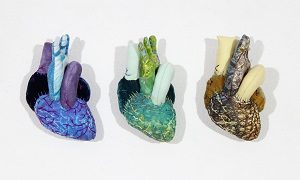 Oceans Within – Emily Schnellbacher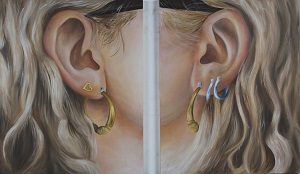 HeatherrehtaeH – Kelley Stockard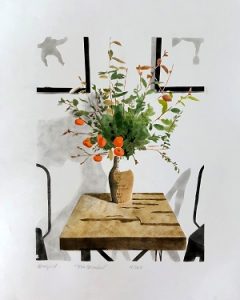 Trou Normand – Claudia Hall Stroud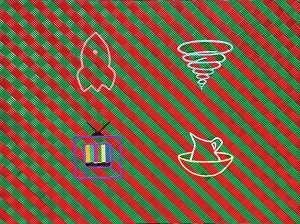 Objects from Youth – Ron Teachworth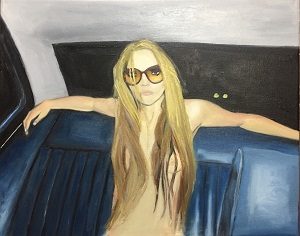 SexWork – Cynthia Thakur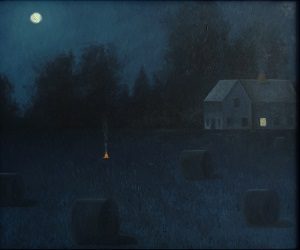 The Harvest – Cody Winter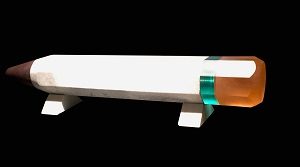 No. 2 Golf Pencil – John B Wood
---
Sept 7-Oct 11
Anne Gilman: Up close / in the distance / now
CLICK HERE to read a review of Gilman's show.
CLICK HERE to read a Sept 20 interview with Gilman on Art Spiel, a fine arts blog.
I often work on paper that is larger than my body so I can sit on top of it and become immersed in its space. I rule out lines for extemporaneous writing and create confined spaces that contain layers of color, texture and tape. I use my own response to personal, political, and social concerns as the starting point for creating a mapping of information, thought, and emotion. Keywords and phrases reference ideas that emerge as I work while large expanses of texture reference an inscrutable landscape or atmosphere that I create as a safe or calm space.  – Anne Gilman, 2018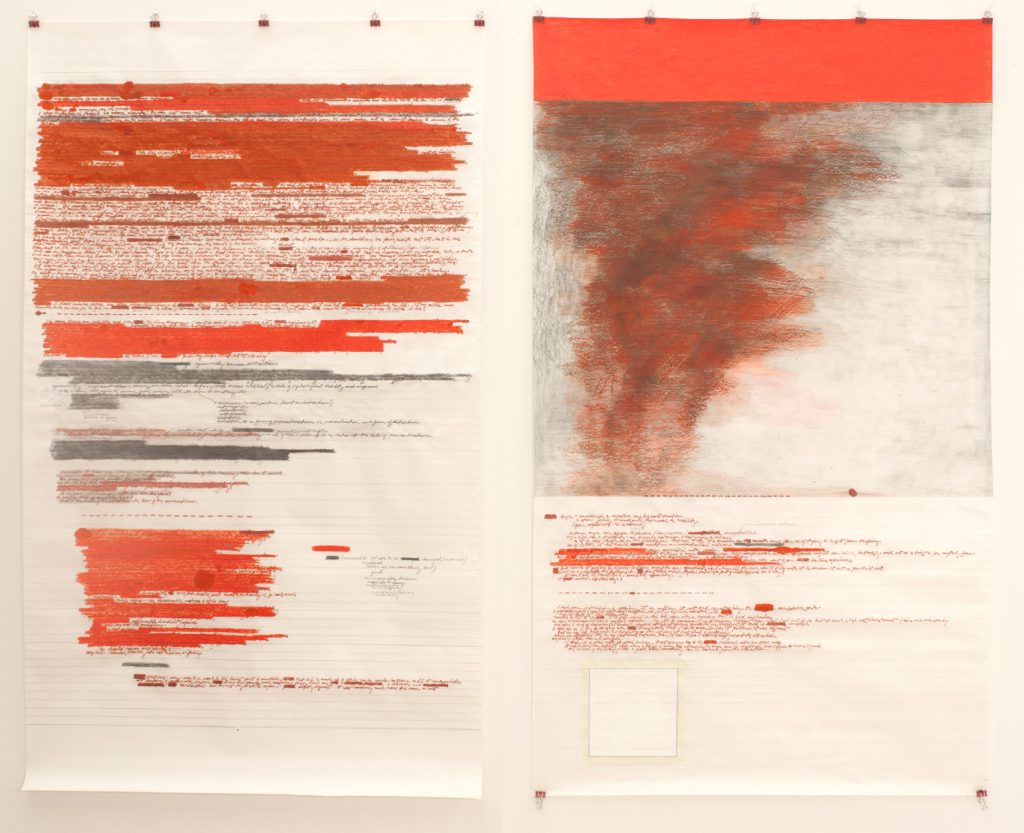 Boiling point, 2018; pencil, graphite, ink, pastel, matte medium on mulberry paper; 46″ x 27″
Part of the text, in this drawing, focuses on issues of anger and rage. Using my own experience of anger as a starting point, I was writing about the larger dangers of extreme anger and rage around us, and the need for an appropriate outlet to diffuse and address the intensity before it erupts in explosive ways.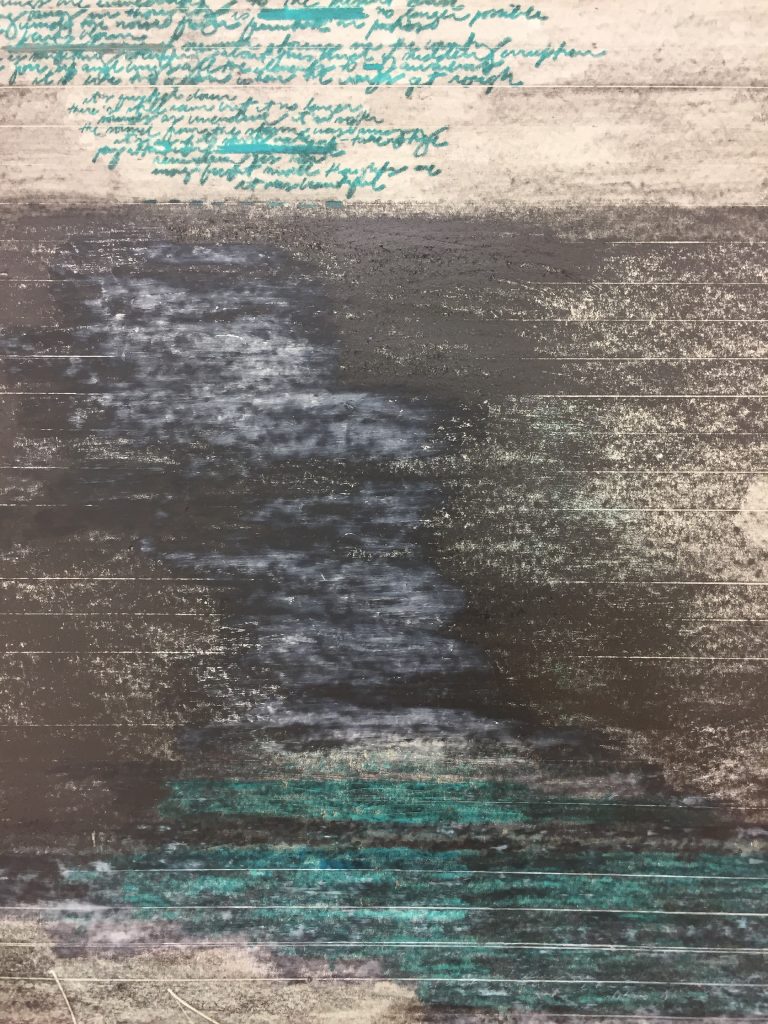 The dividing line (detail), 2017; pencil, paint, and incised marks on paper; 109″ x 60″
This drawing was started in 2016 and was influenced by the disturbing events beginning with the attack at the Pulse nightclub in Orlando and continuing through the presidential election, its aftermath and the ongoing fallout that continues to affect how people navigate the dividing lines that run through so many layers of our culture. It is one of the darker drawings I have made with much of the work abraded and buried in graphite.
CLICK HERE to visit Anne Gilman's website.
Dick Goody: The Garden City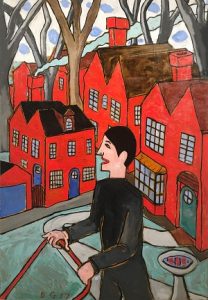 Goody is a Professor of Art & Chair of the Oakland University (OU) Department of Art & Art History. He serves as director of the OU Art Gallery & curator of the OU Art Collection. As gallery director, he has organized more than 60 curatorial projects & curated more than 40 contemporary art exhibitions. His own paintings have been featured in nine solo shows & more than 40 group exhibitions in London, New York & Detroit.
CLICK HERE to visit his website.
IMAGE: Haberman Cutting the Grass, oil on canvas, 36″ x 50″
Marceline Mason: Vicinity
Mason is a painter & holds a Masters of Fine Arts from Cranbrook Academy of Art. She has exhibited throughout the Detroit region & in her home state of West Virginia.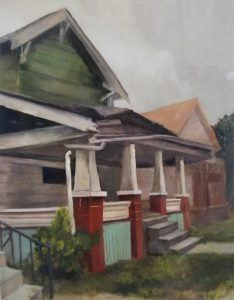 CLICK HERE for her website.
Students of Du Truong
Du Truong is an artist who has been teaching drawing & painting at the BBAC since 2000. While the work exhibited will be her students' art, here is some of her work – Paper Planes & Paper Planes Study (both oil on canvas):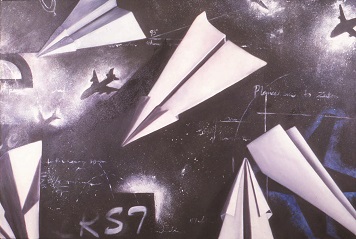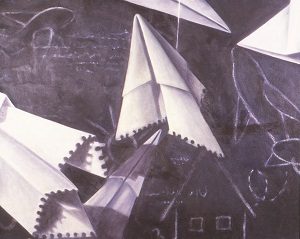 ---
Oct 19-Nov 15
Catie Newell: Lost Light
Read the Detroit News review of Newell's show – click here.

These images represent one of the major exhibition pieces, DeadWire, about which the artist says:
"Dead Wire is a spatial interruption into the extensive copper wire scrapping industry of Detroit. Copper currently the king of metals in the ever-growing local scrapping industry making its theft frequent and widespread. The copper has been scraped, stripped and twisted to create the delicate strands. Its loss brings great detriment to both public and private services leaving citizens with no power and streets with no lights. To hunt for the wire comes with great risk. Electrified lines assure injury and possible death. Exploiting its physical composition through over-twisting the wire, Dead Wire is composed of numerous copper strains configured into delicate and erratic lines. Leaving a darken Detroit behind, the work is hung suspended in the air reminiscent of the electrical lines in the city.
"The copper spills out of the lines and drapes down in long coiled lengths, never daring to touch the floor. The details are both delicate and aggressive, designating a space and creating a rich and metallic atmosphere. The density of the texture varies, amassing into a larger shroud. While the overall weight of the wire will determine monetary value in the scrapping world, composition and quantity determine spatial value."
Newell is the founding principal of the architecture & art practice *Alibi Studio & at the University of Michigan she is Director of the Master of Science in Digital & Material Technologies. Newell's work and research capture spaces & material effects, focusing on the development of atmospheres through the exploration of textures, volumes, & the effects of light or lack thereof. Her creative practice has been widely recognized for exploring design construction & materiality in relationship to location & geography, & cultural contingencies. She is a Lucas Fellow, a Kresge Artist Fellow, & a Fellow of the American Academy in Rome. CLICK HERE for her website.
Carl Wilson – Manufactured: Auto Plant Stories
Wilson is known for his stark black & white linocut prints. The self-taught artist sees himself as a documentarian of lives easily ignored in a world obsessed with materialism & celebrity. He is the recipient of a 2013 Kresge Artist Fellowship & an alumni of the historic Yaddo Artists' Community. He was featured in Essay'd, a monthly publication about Detroit artists. 2017 sees the release of a comic book, the first installment of his graphic novel, Dead and Lost in Detroit. CLICK HERE for more.
Carol Irving: A Weaver's Journal of Endangered Wildflowers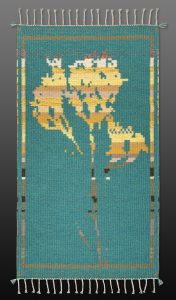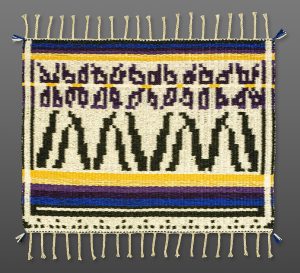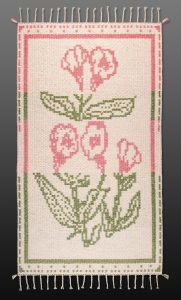 L-R: Houghton's Guide; Dwarf Iris; False Foxglove
"First & foremost, I am a weaver & I speak in yarn & color. Speaking in this language of fiber can be a challenging endeavor, but the fiber speaks to me too. Like a botanist or naturalist who is out in the field collecting specimens, taking photos, & making quick sketches in their journal, I am mimicking those actions.  This series is like a journey, connecting me to my roots of botanical studies & love of plants & wildflowers. I have accepted the challenge: turning woven yarn into soil, forest litter, plants & leaves. As I am concerned for the future of all threatened species, Michigan's wildflowers are near & dear to me. Michigan has many unique habitats & is home to many endangered & special species of plants. This woven series of Michigan's endangered wildflowers will bring attention to their threatened & sometimes endangered status." – Carol Irving
CLICK HERE for Irving's website.
Students of Andrea Tama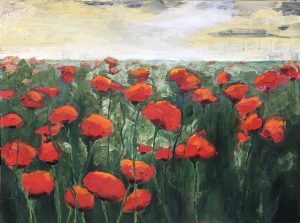 \
Tama is an artist &  long-time BBAC instructor. She claims nature as primary inspiration for her paintings (image above) & her students similarly utilize vibrant colors & intricate patterns & textures. For more about Tama, CLICK HERE.