Education Programs
Whether you're just starting out or experienced, four years old or eighty-four, there's an art
class for you at the BBAC.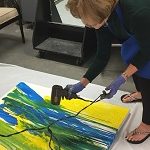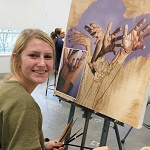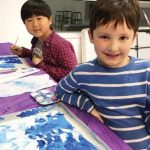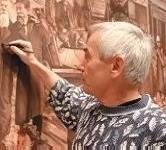 (Looking for youth summer art camps? CLICK HERE & be sure to select "Summer Art Camp 2020" on the left side, under "Filter by" & "Season.")
To register, CLICK HERE or phone 248.644.0866 (Mon-Fri, 10am-4pm)
---
Classes offered at introductory &/or multiple levels in…
ART & BUSINESS
BOOK ART
CERAMICS
DIGITAL ART / ANIMATION
DRAWING
JEWELRY / METALSMITHING
FIBER
MIXED MEDIA
PAINTING
PRINTMAKING
PHOTOGRAPHY
POLYMER CLAY
SCULPTURE
If you are registering online, please know that we are ALWAYS happy to help (248.644.0866).
---
Frequently Asked Questions
Do you have art classes for children?
Yes. Youth classes are held after school Monday – Thursday & on Saturdays.  During the summer, we offer a great variety of camps for Pre/K through Grade 12.  Mom & tot art classes start at age 2, independent classes start at age 4.
How long are your classes?
Classes generally run 8-12 weeks, with quarterly terms starting in September, January, April & June. Adult art classes are offered Monday – Saturday with start times of 9am, 12:30pm, & 6:30 (with some variations).  In addition, there are several workshops to choose from during each semester.
What is the difference between a class and a workshop?
Our classes follow similar formatting: 8-12 weeks in length, 2-3 hours in class each week.  On the other hand, workshops might be anywhere between 3-6 hours all done on one day.  Workshops may also span 1 or more days, 6 hours daily (for example).  Lengthy workshops are most common in the summer months. 
Does the BBAC offer scholarships?
Yes. For information about scholarships, click here.
Do you offer any course discounts? i.e., seniors, students, AARP, frequent flyers, etc.
Course discounts are available to current BBAC members.  The membership discount is $40 off per class enrollment.  Starting at $50, they last one year from the day of purchase.  For more about memberships, click here.
If you can't find what you're looking for – give us a call or stop by! 
PHONE 248.644.0866 with questions and/or to sign up by phone. 
STOP BY – Office hours: Monday-Thursday, 9am-6pm; Friday-Saturday, 9am-5pm
(Summer hours: 9am-5pm; Mon-Sat)
If you want the creative experience but aren't ready to commit to a class for three months, consider our monthly drop-in workshops:
IMAGES: Eileen Harned Photography; Eric Law; Cindi Mills; Susan Owens; Gwenn Rosseau; and others.