Exhibitions

"If the Birmingham Bloomfield Art Center isn't on your radar as a place that mounts great shows, it should be." – Michael Hodges, Detroit News Fine Arts Writer
BBAC exhibits are always free & open to the public. Gallery hours: Mon-Thurs, 9a-6p; Fri-Sat, 9a-5p.
Opening receptions – also free & open to the public – take place on the first day of the show, 6-8p.
Artists interested in exhibiting @ the BBAC: click here for more information.
2020 
Jan 24-Feb 27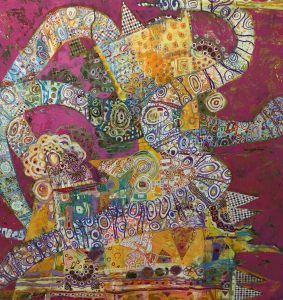 BBAC: Current Student Works (CLICK HERE for images & complete list of artists)
Grace Serra, juror
IMAGE: Untitled by Christina Haylett; mixed media
Mar 6-Apr 16
Ed Fraga: Rising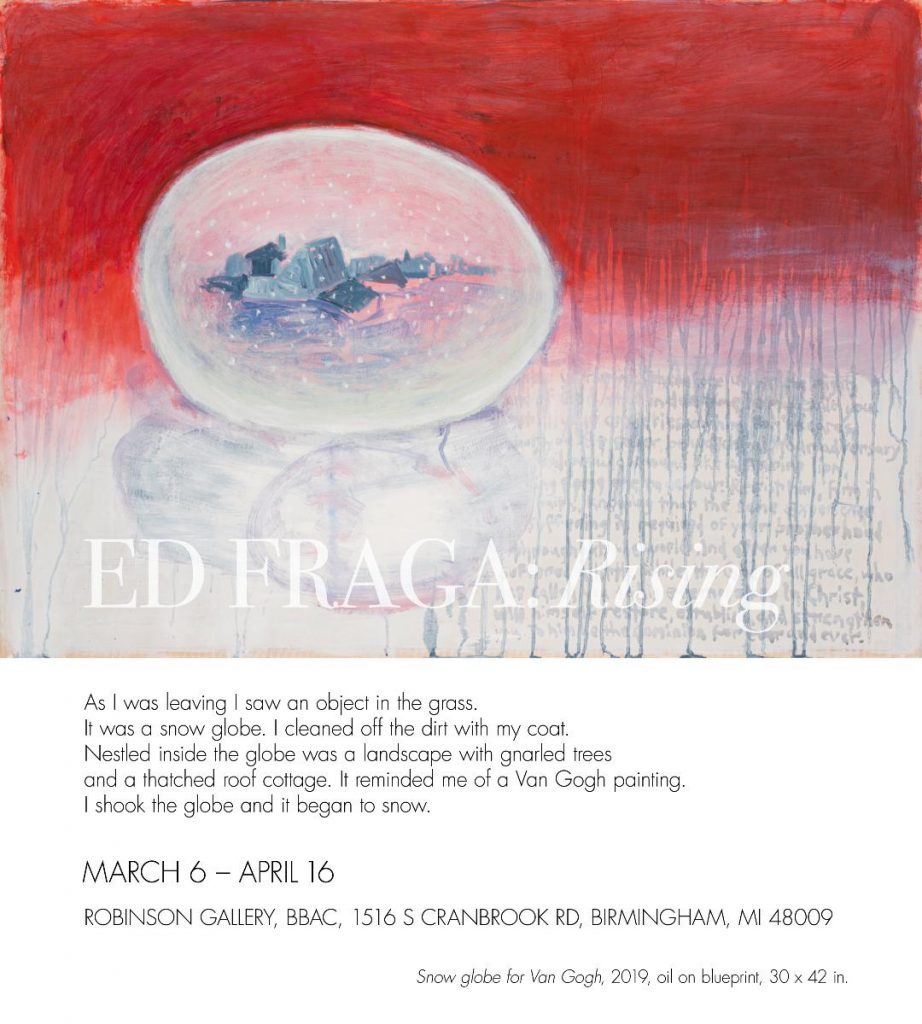 Fraga is a Detroit artist who earned a Bachelor of Fine Arts from Wayne State University in 1980.  His paintings, drawings, and artist books are in the permanent collections of the Detroit Institute of Arts, Cranbrook Art Museum and the Flint Institute of Arts. He has received fellowships and awards from the Adolph and Esther Gottlieb Foundation, the Kresge Foundation, the National Endowment of the Arts, and the Awards in the Visual Arts 8. Museum shows include MOCAD, the High Museum of Art, and the La Jolla Museum of Contemporary Art.
---
Glimpse: Fine Art Print Selections from Stewart & Stewart 1980-2020 / Celebrating 40 Years of Printing/Publishing Fine Art Prints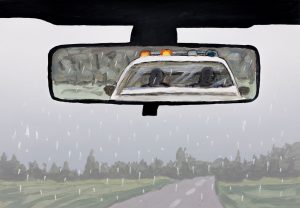 Richard Bosman –  Rear View Grey D, monoprint (hand-painted archival pigment print)
Image © Stewart & Stewart 2017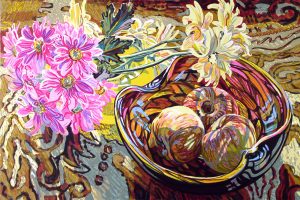 Janet Fish – Leyden, screenprint, printed/published by Stewart & Stewart
Image © 1991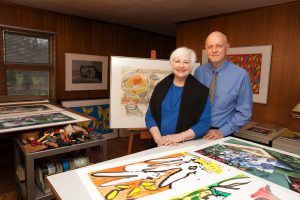 Image courtesy Laurie Tennent Studio
Stewart & Stewart (Bloomfield Hills) is one of the first printer/publishers inducted into the International Fine Print Dealers Association in New York and is among the longest running independent printer/publishers in North America. This exhibit celebrates their 40th anniversary of fine art printing, publishing and collaborating with artists.
Weatherly Stroh: Animal Dreams
A Detroit native, Stroh comes from a long lineage of artists including sculptor Julius Melchers and American Impressionist painter Gari Melchers.  Continuing in the family tradition, Stroh is an oil painter and sculptor specializing in animal portraits and landscapes.
Students of Meighen Jackson
Apr 24-Jun 4
BBAC Faculty: Artists & Instructors
Students of Fran Seikaly
+ one TBA
Jun 19-Aug 27
Michigan Fine Arts Competition
Sep 11-Oct 8
Sue Marx
Birmingham Society of Women Painters
Students of Tim Widener
+ one TBA
Oct 16-Nov 12
Michigan Mud 2020 by the Michigan Ceramic Art Association
Students of Andrea Tama
+ one TBA