Exhibitions

"If the Birmingham Bloomfield Art Center isn't on your radar as a place that mounts great shows, it should be." – Michael Hodges, Detroit News Fine Arts Writer
BBAC exhibits are always free & open to the public. Gallery hours: Mon-Thurs, 9a-6p; Fri-Sat, 9a-5p.
Opening receptions – also free & open to the public – take place on the first day of the show, 6-8p.
Artists interested in exhibiting @ the BBAC: click here for more information.
2020 
Jan 24-Feb 27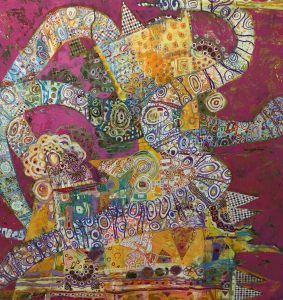 BBAC: Current Student Works (CLICK HERE for images & complete list of artists)
Grace Serra, juror
IMAGE: Untitled by Christina Haylett; mixed media
Mar 6-Apr 16
Ed Fraga: Rising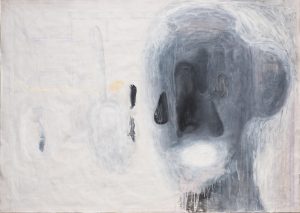 The Architect, 2015, gesso, oil on blueprint, 30″ x 42″
The glass from the bedroom window was covered in pearl-shaped beads of dew collected from the night's rain. 
They looked like tears, especially this night. I wanted to count the droplets blanketing the window but it was late 
and I had to get up early.
---
Glimpse: Fine Art Print Selections from Stewart & Stewart 1980-2020 / Celebrating 40 Years of Printing/Publishing Fine Art Prints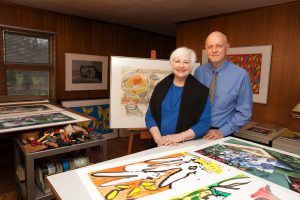 Image courtesy Laurie Tennent Studio
Weatherly Stroh
Students of Meighen Jackson
Apr 24-Jun 4
BBAC Faculty: Artists & Instructors
Students of Fran Seikaly
+ one TBA
Jun 19-Aug 27
Michigan Fine Arts Competition
Sep 11-Oct 8
Sue Marx
Birmingham Society of Women Painters
Students of Tim Widener
+ one TBA
Oct 16-Nov 12
Michigan Mud 2020 by the Michigan Ceramic Art Association
Students of Andrea Tama
+ one TBA