Membership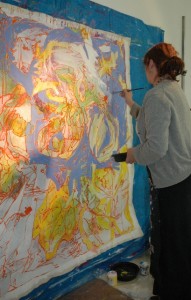 BBAC membership comes with a variety of benefits, but what you're also doing is supporting all the programs & the facility in which they're housed. BBAC membership fees are 100% tax deductible.
Basic Membership
$50 Individual
$75 Household
Benefits: early registration; $40 off each class, workshop & art camp
Contributing Membership
$100 Community
Benefits: "Early Bird" registration, beginning 3 days prior to Member Registration; 8 complimentary passes to Sundays @ the Center Studio 1 Drop-In Workshops ($40 value); 10% off Gallery Shop & exhibition purchases
$250 Fellow
$500 Supporting Fellow
$1,000 First Century Circle
BENEFITS: all the above, plus invitations to behind-the-scenes events
All memberships at $75 & above are valid for family members residing at the same address.
Click the link to sign up for a BBAC membership.
For more information or if you have questions: 248.644.0866.