Galleries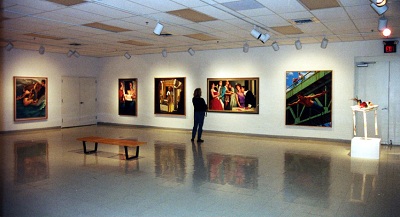 The Eliot F. Robinson and Corinne Maillard Robinson Gallery features curated or invitational one person & group exhibitions by established regional & national artists.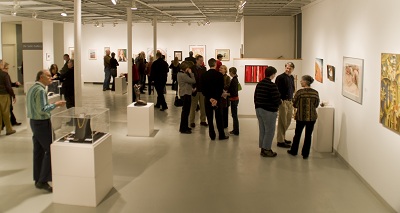 The Kantgias DeSalle Gallery often shows exhibits of regional & national artist groups.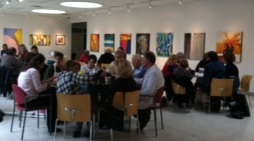 The Dr. Myron & Joyce LaBan Commons Gallery is a multi-purpose space generally dedicated to BBAC students & faculty. Most exhibitions are of student work & reflect the learning that takes place in our studios. The interior space is used by students & faculty as a meeting place & area for critiques.
The Ramp Gallery is an intimate space that accommodates primarily two-dimensional art. The BBAC often looks to exhibit the work of emerging artists in this gallery.