Donors & Institutional Funders
The Birmingham Bloomfield Art Center is grateful for the support from…
…this list of individuals and organizations who support BBAC educational & access programming & the facility in which it all takes place. Donor listings reflect contributions made June 1, 2020-August 31, 2021.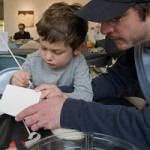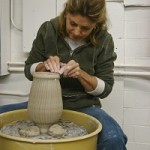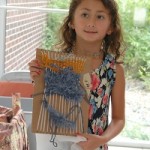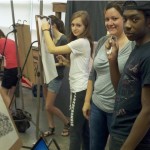 $10,000 & up
Edelweiss Foundation/Janie & John Fleckenstein
Fred A. & Barbara M. Erb Famly Foundation                
Ron Lorfel
Michigan Arts and Culture Council
Ralph L. & Winifred E. Polk Foundation
Andrea & Ely Tama
Annie & Glenn VanGelderen
Harvey & Lynn Verbelun
$5,000-$9,999
Mr. & Mrs. Richard Alonzo
Patty & Ken Eisenbraun
Susan Hartunian
Joe & Pam Kay 
Aurelia & Alvin Michaels
Sam Nichol
James & Nancy Seavitt
Helen & Mike Vlasic
$2,500-$4,999
Judith & Joel Adelman
Michelle Goff
Margaret E. Greene
Giarmarco Mullins & Horton, P.C.
Arlene & Rick Oppenheim
Peter Robinson
Joshua & Lisa Sherbin
$1,000-$2,499
Michael T. Assarian Foundation
Elaine & Joe Borruso
Arthur Berlin & Sue Ellen Simon
Tracie V. Burch
CS Craig Family Foundation
Lois R. DeBacker
Mary Epstein
Dale & Bruce Frankel
Sidney Goldstein
Sylvia Hagenlocker
Ali Haji-Sheikh
Carolyn Hall
Mary Hines
Barry & Cindy Howard
Susan Kwolek
Joyce & Myron LaBan
Michael Lewandowski & Catherine Henne
Robert Lorenz & Christine Comstock
Amy Loepp
Jeff Masters
Ian McEwan
Dan & Elaine McMahon
Fenner Melstrom & Dooling, PLC/Brianna McNamara
Linda Michaels
Gregory C. Piazza Estate
Jane G. Polan
Betsy Reich & Tom Kuslits
Doris Roeder
Alan & Rebecca Ross
Lisa & Jonathan Rye
Todd Sachse
Bluma Schechter
Robin & Bob Servo
The Elwood & Carol Simon Family Foundation
Templeton Building Company/Ben Templeton
$500-$999
Richard Blumenstein
Carol & Rick Blumenstein
Barbara Carson-McHale
Robert & Susie Citrin
Adrian & Mynetta Christie
Lisa & Frank Ellias
Kathleen Fieger
Fleischer Group at Morgan Stanley
Harold & Ruth Garber Family Foundation
Donald J. & Jeanne L. Kunz
Andrea Laker
Graham & Randi Long
Anthony A. Macioce
Maria Marcotte
Allan Nachman
Chris Parfitt
Corrine Pemberton
Stacey Reeves
Gwenn Rosseau
Beth Stobbs
Sharon Sucher
Sharon Toms
Maryanne Torner
Carlene VanVoorhies
Tom Wilkinson
$250-$499
Susan Adelman
Bonnie Anderson
Susie & Jack Baker
Norman & Danielle Bodine
Janis Boehman
Mary Ellen & Ken Borovich
Mary Ellen & Wade Bridges
Michelle Brown
Annie & Rob Cohen
Elissa Dishell
Michele Dragisty
Gary & Barbara Eisenberg
Joann Falk
Janet Greenberg
Leyla Hanson
Laura Whitesides Host
Carol Kobosh
Nancy Kott
Mark & Estelle Kwartowitz
Jane Linn &  David Kubicek
Leslie & John Lynch
Sue Marx
Barbara Maxson
Jerome & Midge Mills
Julie Morganroth
Lucinda Parsons
Tracey Priska
Jacqueline Remer
Mary Schneider
Paddy Scott
Serlin, Trivax & Associates/Daniel Serlin
Cyndi & Brian Shay
Harriet Siden
Audrey & Jack Sobel
Jean Steed
Claudia & Doug Stroud
Cynthia Wayne
Dick & Cynthia Wazny
Dana White
Phil & Fran Wolok
Sandra Wyderka
Lulu Zheng
$100-$249
Cynthia L. Alkema-Zamplas
Sarah Allen
Harry Awdey
James & Joanne Balogh
Vincent & Marilyn Bandurski
Larry Beale
Seba Bodden
Maureen Bolton
Dusty Boothe
Hope & Jason Brown
Jan Brown
Mary Brown
Elizabeth Buckner
Wendy Campana
Mary & John Catalano
Donna Censoni
Georgia & Mick Charnas
Eva Chinsky
Elizabeth Ciroli
Rebecca Curtiss
Richard Davis
Bill Dillon
Chizuko Donovan
Terri Dworkin
Melvy Erman Lewis
Gregorio Evanzia
Janis Filarski
Howard & Susan Friedlaender
Elyse Germack
Dominique Girard
Betty A. Gonko
Nancy K. Gordon
Arlene Gorelick
Donald & Shirley Gower
Ed Grunert
Beth HagenLocker
Mark Harbeck
Darlene Hines
Patricia Holsey
Raynard Jeskey
Karen Kidd Helwig
Marjorie Krasnick
Neal & Sarah Krasnick
Mary Lampard
Rosemary Lee
Myrle Leland
Jennie Lenzi
Lindsay Leukert
Martha Littrup
Angela Manansala
Leslie L. Masters
Anthony & Karen May
Brianna McNamara
Rebecca McNaughton
Jenny & Aaron Meier
Cynthia Mills & Kevin Good
Jerry Morris & Lynn Parkllan
Heidi Moussa
Marilyn & Phil Musick
Cheryl Noonan
Susan O'Connor
Susan Owens
Amy & David Palmer
Patti Peacock
Donald K. Pierce & Company
Louise Reza
Charlene & Andrew Rismann
Barbara Ann Roden
Dr. Glenn & Sandra Rosin
Lea Sakora
Linda & Bobby Schmier
Michael L. Shaw
Cynthia Sherburn
Patricia M. Sheren
Karen & Robert Sowislo
Susanne Spiegel & Stephen Williams
Jeanne G. Stanesa
Strategic Labor & Human Resrouces LLC/Robert & Kathy Chiaravalli
Marcy Sznewajs
Diane Taylor
Lynette Timlin
Vasu Tolia
Pamela Torraco
Sharon & Ernie Turken
Lorraine Tyler
Barbara C. Van Dusen
Kaye Weinberger
Cynthia & Thomas Yates
Karl & Sarah Zimmermann
IMAGES: Eileen Harned Photography; Susan Owens; Gwenn Rosseau