BBAC Faculty
BBAC instructors are all professional artists, many of whom teach at schools like College for Creative Studies, University of Michigan, Wayne State University, Eastern Michigan University and Oakland Community College. Here is just a sampling of our artist-instructors (if the artist has a website, you can access it by clicking their name).
To see more artwork by faculty members, click here to view the 2021 BBAC Faculty Exhibition.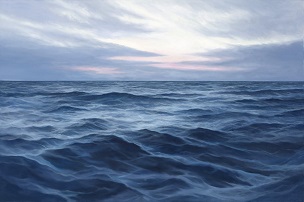 Edward Duff, First Light, 24 inches x 36 inches, oil on canvas
Edward Duff was born in London, England and grew up in Michigan where he studied at the College for Creative Studies and Wayne State University. Duff's family are New York City natives, and the majority of his childhood was spent traveling between the Midwest and the east coast. It was through his years spent along the rugged coastline of the Atlantic Ocean that he formed his love of both landscape and the sea. He has exhibited his work nationally gaining numerous awards for his paintings. Duff has gallery representation in Michigan as well as Tennessee, and is a member of the Oil Painters of America and the National Oil & Acrylic Painters' Society. Additionally, Duff is an art instructor teaching painting classes and workshops throughout the state of MI. He worked as a Studio Assistant for the Detroit Institute of Arts, the Art School Director for Paint Creek Center for the Arts from 2011 – 2014, and has been a member of the Birmingham Bloomfield Art Center Faculty since 2014.
Mary Dudek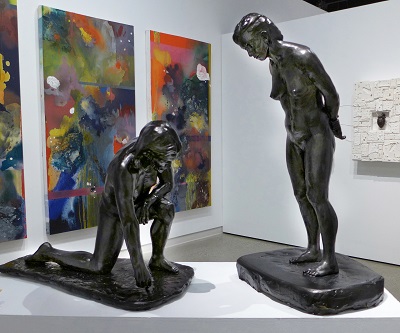 Dudek is an artist whose practice ranges from drawing to painting to ceramics to metal. She studied drawing and sculpture at Studio Art Center International in Florence Italy and earned her BFA from the Univ. of Michigan Stamps School of Art and Design. In addition to her work and commissions, she teaches a variety of art classes and workshops throughout the Detroit region.
Charles Kipp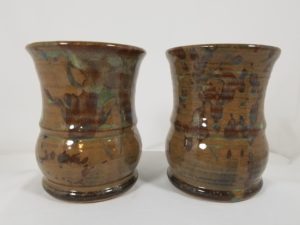 A ceramics artist and instructor, Kipp studied art at Denison Univ. (Ohio) and earned a degree from Baylor Univ. (Texas). After graduation, he was artist-in-residence with renowned potter John Glick at Plum Tree Pottery and an assistant at Anderson Ranch Arts
Center (Snowmass CO).
Sue O'Connor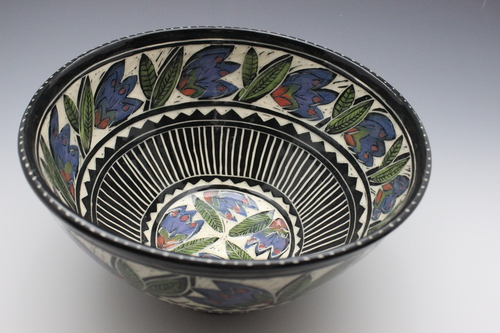 Sue O'Connor first recognized her interest for art at a young age. For much of her earlier years, she worked for her father. She began organizing textiles and samples for her father's contract furniture company. There, patterns and repetitive designs became a part of her daily life. Many of her patterns and designs are drawn from her English heritage as seen in her flowers and vine designs. 
Robin Servo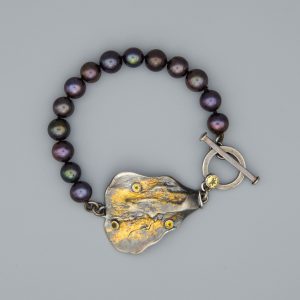 Servo is a BBAC faculty member and head of the Jewelry/Metals Department. She received her BFA and secondary teaching certification from Michigan State Univ., and her MFA from Cranbrook Academy of Art. In her 20-plus years at the BBAC she has taught a variety of art programs for adults, youth, and ArtAccess sessions. She works with a team of teachers coordinating metalsmithing exhibitions, scheduling and developing new classes, and designing/maintaining a functional studio where students and teachers can safely create and learn.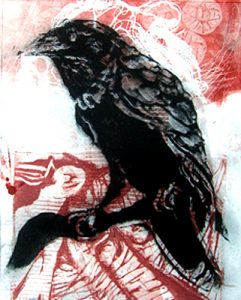 A BBAC instructor since 1993, Host holds a BFA majoring in painting and ceramics from the Univ. of Michigan's Architecture and Design College, is one of the founding members of Lawrence St. Gallery, an artist-run gallery, now in its 29th year of business, located in Ferndale. Her work has been in numerous juried competitions as well as in group and solo exhibits.
Tim Widener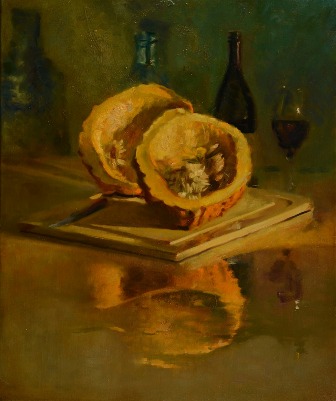 Timothy is a recognized artist and teacher who shows his work worldwide. The recipient of many awards including The Award of Excellence through the Society of Animal Artists as well as the National Society of Portrait Painters, his work is housed in many collections both public and private. He holds a Graduate degree in History of Art from Michigan State University.
"Tim 's paintings are an expression of light as color harmonies. He looks at the inner, subjective, emotional state of the visible. Color evokes this response as well as the creation of a poetic, near lyrical image." (From the website of Treeline Gallery/Suttons Bay MI)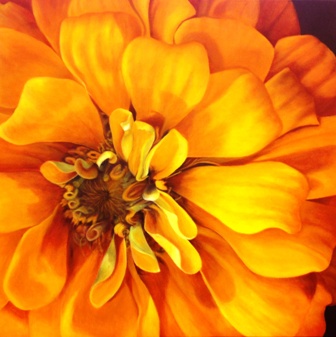 An artist and instructor who has taught at the BBAC since 1985, Tama also teaches at the Saugatuck Center for the Arts. While her current focus is teaching is acrylic painting and experimental collage, she has also taught pastel/oil pastel, color theory, metals, and print making. She holds a B.S. in Housing & Interior Design from Wayne State Univ. Her work has been featured in juried exhibitions and solo shows throughout the state.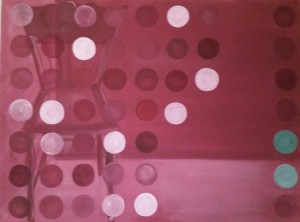 Burgundy Chair, 36″ x 48″, acrylic
(Her) artwork possesses a spirituality that transcends the mere decoration of walls, by interacting with the space for which it was created…  – Aimée S. Brown, Art Director, Dynasty Design Corp.
An internationally recognized artist, Fay has created major works in public, commercial, and private spaces worldwide, working as an interdisciplinary abstract artist in Detroit for 28 years. Her abstractions are included in private collections from Penske to Kem. She offers her experience as an abstractionist via classes at the BBAC, where exploration and vibrant discussions encourage other painters interested in crafting their visual voice.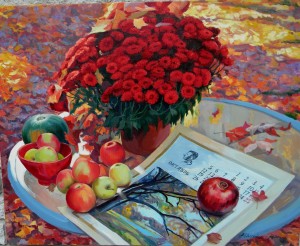 October 2015
Originally from Russia, Shapiro graduated with Honors from Leningrad Art Institute in 1970.  In 1992, he immigrated with family to the USA & has since then actively worked on many artistic projects around the United States and abroad.  His artwork appears at the Holocaust  Memorial Center  in Farmington Hills, Palladium 12 Theater in Birmingham, Chrysler Museum, Fantasy of Flight Attraction in Florida, Disney Land, California and elsewhere.
Donald Cronkhite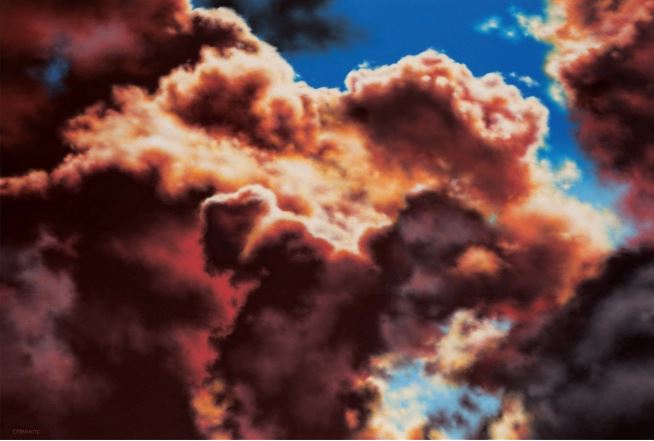 Donald Cronkhite received his BFA from Wayne State University in Detroit, Michigan. He began his painting career after spending several summers exploring the galleries and museums of Europe where he became inspired by 17th-century Dutch landscape painting and 19th-century French avant-garde works. Gruen Galleries in Chicago's North Gallery District has represented his work since 2005 with the addition of the Robert Kidd Gallery in Birmingham, Michigan in 2020. He has actively shown his work in his home state in group and solo exhibitions since 2016. Many of his works have entered into private art collections and public art collections such as the Flint Institute of Arts, Wayne State University and University of Michigan-Dearborn.  He maintains a regular studio practice and continues to exhibit his work both locally and in Chicago.
Nobuko Yamasaki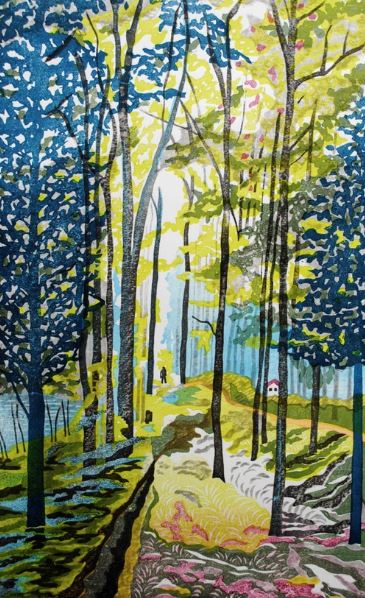 Morning Mist 
Yamasaki learned woodblock printing in the tradition of Hiroshige at Seika University in Kyoto, Japan.  After graduation, she studied with Richard Steiner, a noted woodblock print artist and teacher, in his Kyoto studio.  She has gone on to created award winning work, as well as share woodblock printing techniques with her students. 
Marat Paransky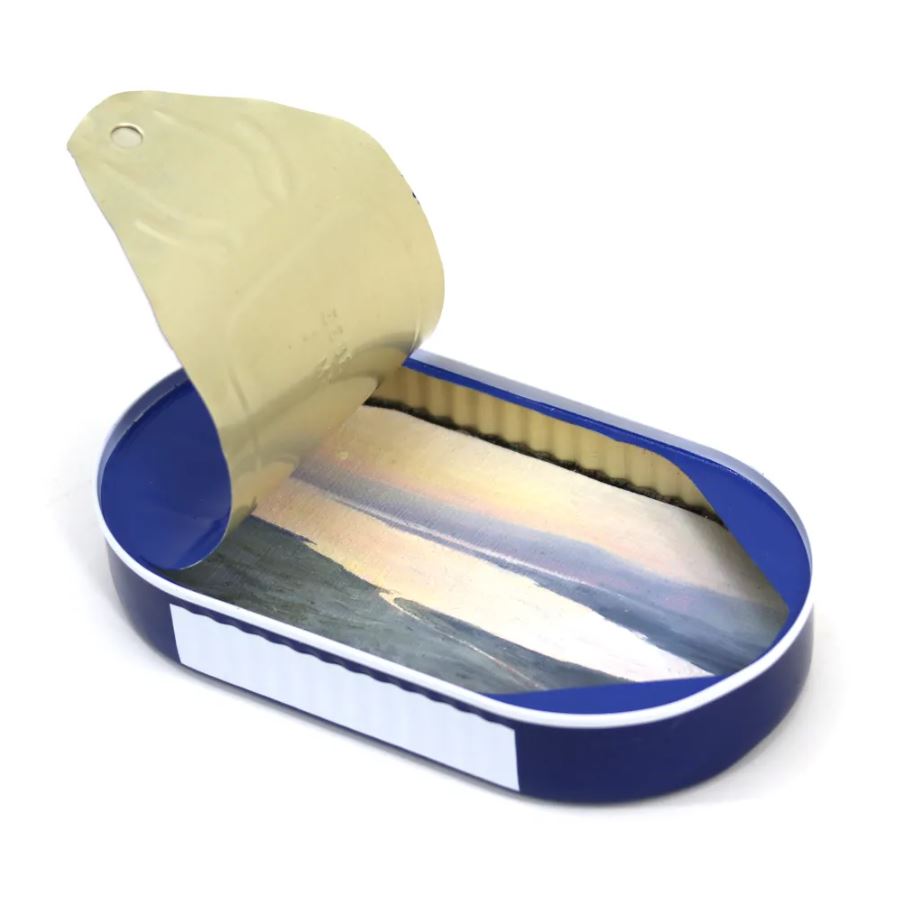 Paransky has a BFA in Drawing & Printmaking from Wayne State University and a MFA degree in visual arts from Lesley University College of Art & Design. A multi-disciplinary artist including painting, sculpture, photography & mixed media.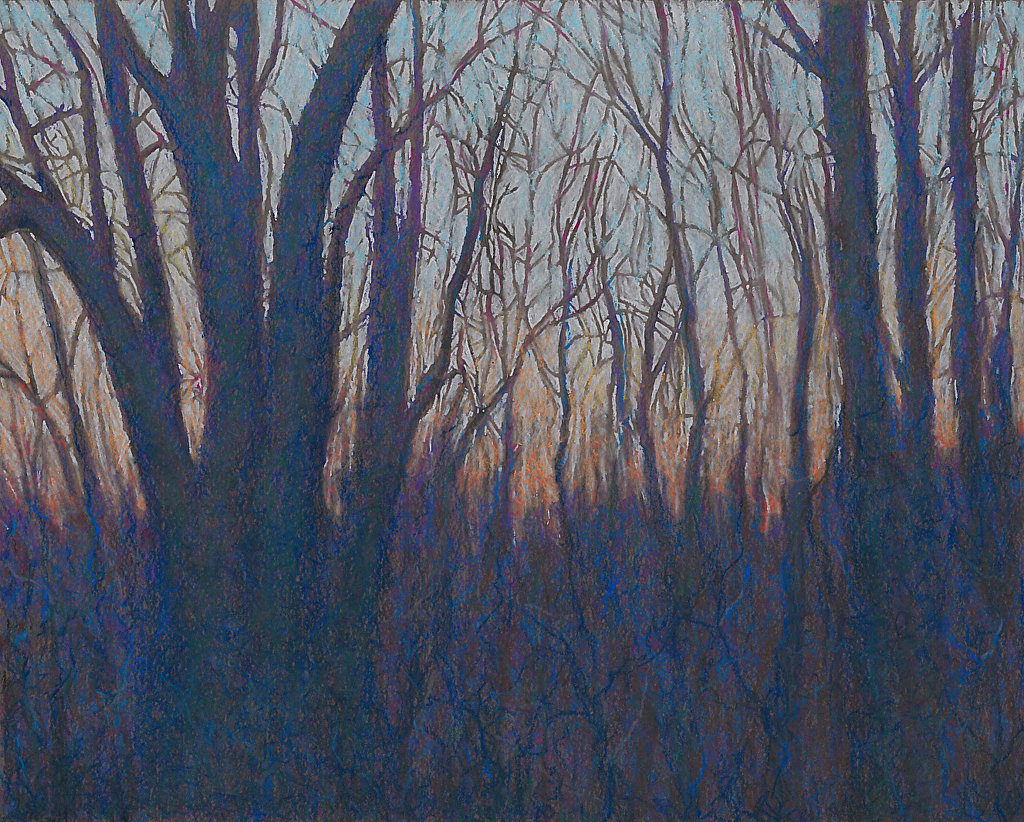 Trees 1, pastel, 13″ x 17″
Malone specializes in figurative drawing and painting.  He studied at the College of William and Mary in Virginia, the Corcoran College of Art and Design in Washington, DC, and the Academy of Art in San Francisco, where he earned an M.F.A. degree in painting in 1998.  His work has garnered numerous accolades, has been published in books and magazines, and has been exhibited in venues throughout the United States. His work is held in private collections in the U.S. and Europe. Douglas taught drawing and design at the College for Creative Studies in Detroit from 2007 to 2022 and began teaching at the BBAC in 2022.
Joshua Rainer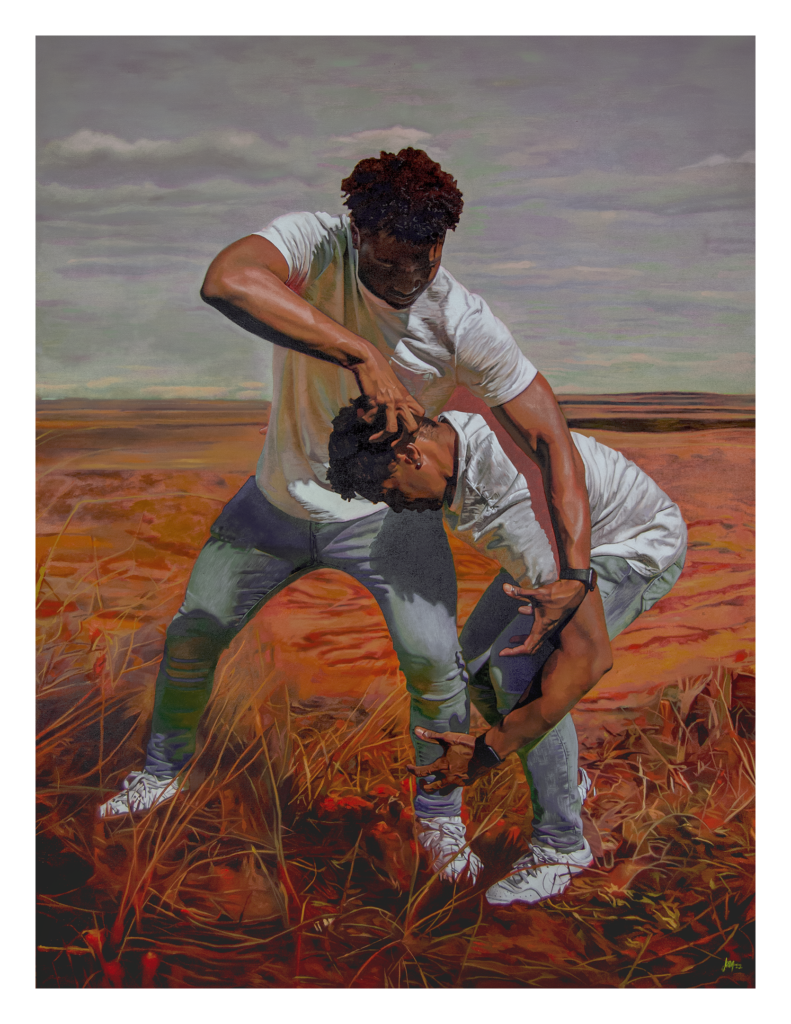 Becoming Israel, oil on canvas, 36 x 48
Joshua Rainer was born in Detroit, Michigan February of 1996. He lives in and works from his hometown. Rainer began formal art education at Cranbrook Upper Schools and currently teaches at the Birmingham Bloomfield Arts Center (BBAC) in Birmingham, Michigan. Rainer graduated from the College for Creative Studies' Illustration Department in 2018 and has exhibited in the Grosse Pointe Art Center, the U245 Gallery, Harper Gallery of Art & Interiors, Marygrove College, M Contemporary Art Gallery, the Scarab Club Gilda Snowden Memorial Exhibition, two College for Creative Studies Juried Student Exhibitions, and been featured in DDEAF Magazine.
Sally Erickson-Wilson

After receiving her master's degree in Textile Design from the Royal College of Art Sally began an extensive career in Color, materials and finish [CMF] design at Peugeot S.A. in Paris, working for the Peugeot and Citroën brands. This was followed by a seven-year stint in Italy working Ford's Ghia studio and Fiat as a CMF Designer. At Ghia the work focused on advanced concepts including the Ford Focus. At Fiat Erickson she led a team of designers developing creative CMF strategies. Sally returned to Ford in the late 1990's working in Michigan, the UK and Germany, as Chief Designer where she was able to develop her skills at a time when the CMF studio practice was gaining ground as its own recognized discipline. When CCS launched the MFA Program in Color and Materials Design in 2014 Sally returned to the College full time as Department Chair. Sally began teaching at the BBAC in the fiber studio in 2022.