BBAC's Art Challenges
The BBAC wants to challenge all ages to make art within your surroundings & with everyday things that you have at home. (For the previous Art Challenges, scroll down.)
To see some of the Art Challenge creations, click here. Take a photo of your art & email it to the BBAC. 
Send to Info@BBArtCenter.org & put Art Challenge in the subject line. We are posting some of these photos on our website & social media platforms, Facebook & Instagram.
---
It's Not Corny…It's Art!
For centuries in many cultures, every part of the corn ear was used for making rope & fill for pillows & children's toys. Some contemporary artists have explored ways to use cornhusks as a medium for sculpture & a surface to paint on.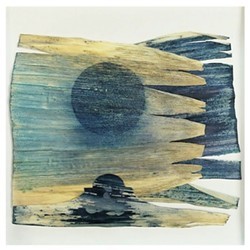 Chris Castillo, Tamalamo, 1850; cyanotype printed on corn husks
Suzy González; "What the World Needs Now"; acrylic, dyed corn husks & oil on canvas
https://suzygonzalez.com/page/1-ABOUT.html
Designer Fernando Laposse; functional & decorative objects made with corn husk veneer
https://www.atlasobscura.com/articles/art-made-from-corn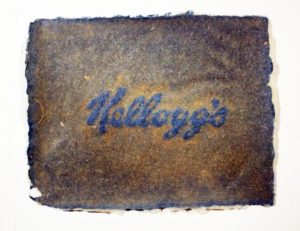 Corn Husk & Blue Jean Paper: Political Watermarks by Artist Michelle Wilson
https://www.paperslurry.com/2014/05/12/artist-michelle-wilsons-paper-watermarks/
Corn Husk Sculptures
Save your corn husks! Try some of these projects for making corn husk paper sheets, dolls & flowers.
MAKE CORN HUSK PAPER
Ancient Egyptians used the fibers of the papyrus plant for nearly everything, including papermaking. You can simulate papyrus papermaking with cornhusks.
Tutorials for cornhusk papermaking
Make a Corn Husk Doll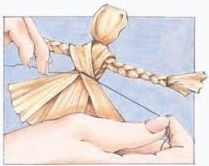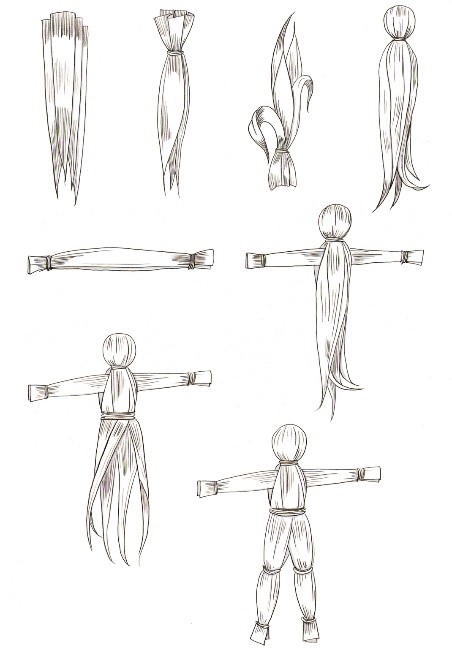 Simple Cornhusk Doll Instructions
Corn Husk Flowers
There are many online instructions for corn husk flowers. This Calla Lily tutorial provides easy instructions & the results are stunning.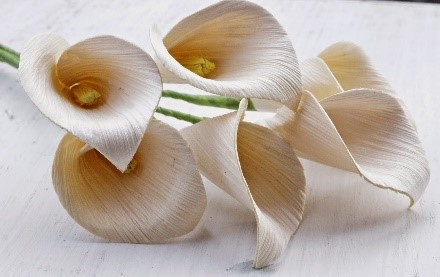 http://accentsandpetals.blogspot.com/2014/08/tutorial-how-to-make-calla-lily-flowers.html
---
Feed Your Feathered Friends!



Make a popsicle stick bird feeder. These links provide instructions for a variety of designs or create your own.
NOT JUST FOR KIDS! Look at these unique sculptural forms made with popsicle sticks.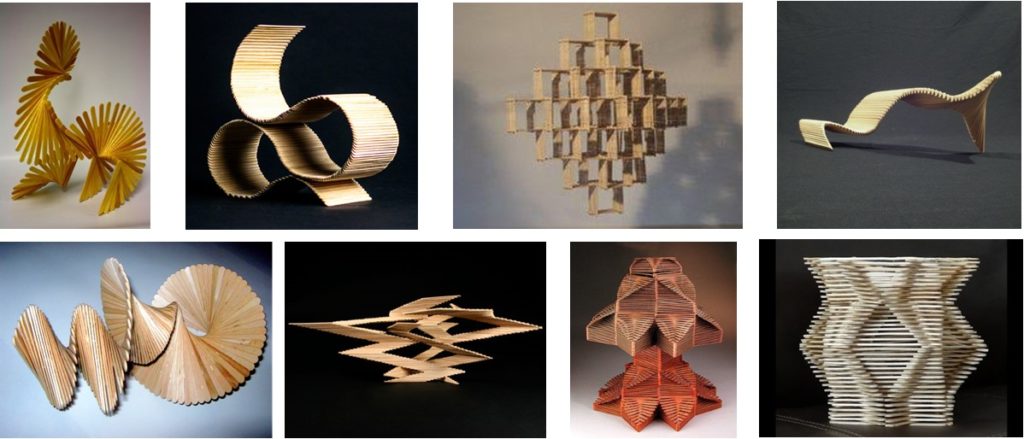 Share your completed projects with us – send photos to Info@BBArtCenter.org.
---
Creative Brew
Recycle your used teabags & create a piece of art. Tea bags make a unique background for pen & ink drawings, watercolor paintings, & mixed media collage. Carefully cut open the edges of your dry used teabag & remove the tea leaves. Glue the tea bag to watercolor paper. Once the glue is dry, you can draw, paint or layer designs over it.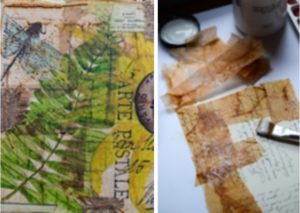 TECHNIQUES
https://www.patinamoon.com/2013/05/watercolor-on-tea-bags.html
MORE WAYS TO USE TEA BAGS IN YOUR MIXED MEDIA ART
TRY IT! Soak papers in brewed tea & explore different teas for a variety of color stains.

TRY IT! Stamp or stencil designs over dried tea bags.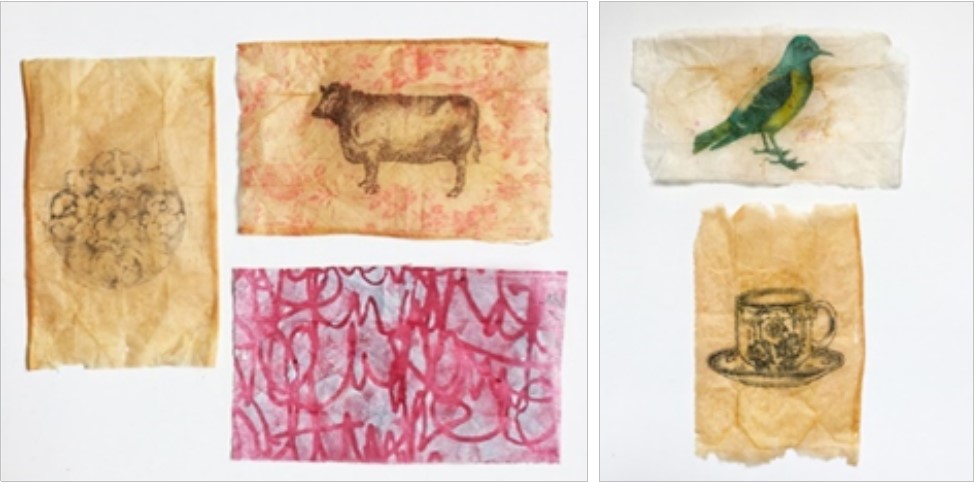 TRY IT! Paint over the tea bag surface with acrylics & watercolor pencil.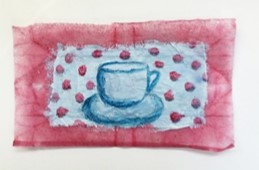 GET INSPIRED! More tea bag art…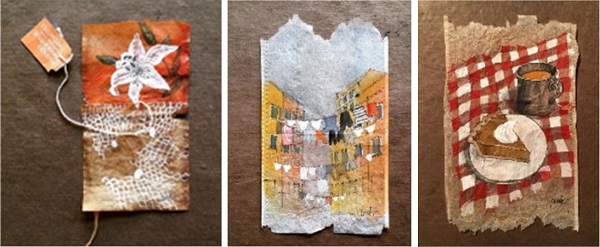 ---
Summer-zine
Capture a week of summer memories – create a-zine-a-day.
Zines are self-published mini-magazines – pronounced "zeen". There are no rules – a zine can be comprised of drawings, poems & short stories using any media & can be reproduced on a copier.
Prepare seven blank booklets using this template with 8.5" x 11" copy paper.
How to make a 6-page book with one sheet of paper!

Daily drawing & writing prompts to get you zining….
Favorite summer treats
9 -5
Road trip
Garden delights
Backyard critters & birds
Cloud formations
Memories of summers' past
Patterns in nature
Michigan favorites & Up North
Kid-friendly zine link
https://www.itsalwaysautumn.com/make-8-page-mini-book-one-sheet-paper-easy-foldables-idea.html

---
Hot Days, Starry Nights & Fireflies!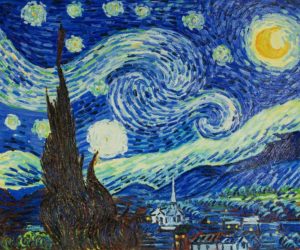 Collect your old crayons to make a melted wax painting inspired by Vincent van Gogh's The Starry Night (shown above; created in 1889).
Cool off by creating your art with an analogous color scheme of blues, violets & greens. These are  colors that are next to each other on the color wheel.
The Process
Peel off the wrapper of your cool colored crayons (blues, violets & greens).
Lay them on a sturdy surface such as cardboard & place them in the hot sun for one hour or until they feel soft & pliable.
Observe the movement & colors in The Starry Night painting. With your melted crayons, blend swirling marks on paper, canvas or cardboard. The wax crayons will be workable for 10-15 minutes before they cool & harden.
Final step: Melt contrasting warm colored crayons in the sun & apply dots of the yellow & orange wax over the surface to represent stars & fireflies.

Encaustic painting, also known as hot wax painting, involves using heated beeswax to which colored pigments are added. The liquid or paste is then applied to a surface—usually prepared wood.
Famous encaustic paintings:
https://allthingsencaustic.com/famous-encaustic-paintings/  
Encaustic techniques:
https://www.clothpaperscissors.com/free-encaustic-painting-techniques/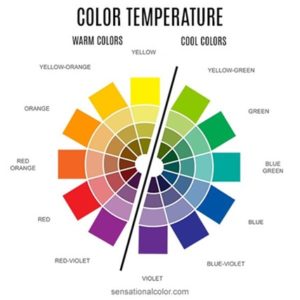 ---
It's Time for Fireworks!
Tempera Paint & Straw Fireworks

Optional: Add a silhouette cityscape with dark colored construction paper.
HOW TO:  http://www.mykidsadventures.com/paint-fireworks/
Shaving Cream Fireworks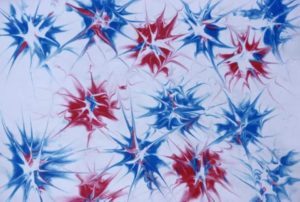 HOW TO: https://www.icanteachmychild.com/shaving-cream-fireworks/
Fireworks Salt Painting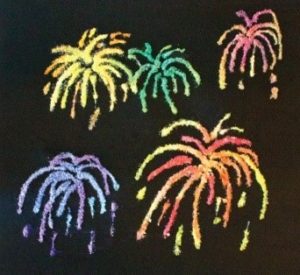 HOW TO:  https://www.busymommymedia.com/firework-salt-painting/
Read + Watch: The Art of Fireworks
https://news.artnet.com/art-world/10-explosive-pieces-of-fireworks-art-51367
https://www.youtube.com/watch?v=tBBQZH8dg_g
https://www.netflix.com/title/80097472
---
Color
Theory
+
A
Complementary
Art
Challenge!
Explore your environment & the vibrant colors of summer. Capture a photo in which the subjects are represented by complementary colors. Complementary colors are the opposite hues on the color wheel & when placed next to each other, they create the strongest contrast with bold impact. Complementary color pairs include red+green, blue+orange, yellow+purple.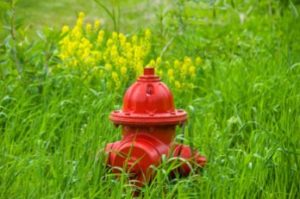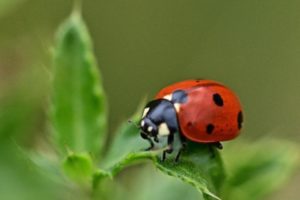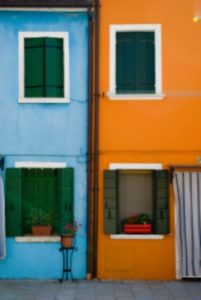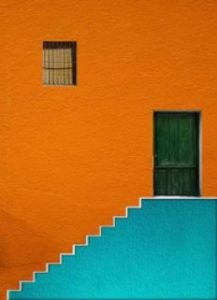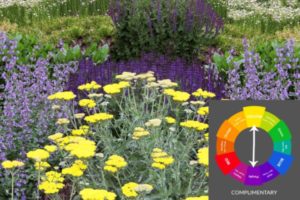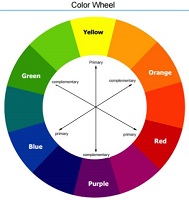 Optional: Create a photomontage using images with complementary colors. "Photomontage is the process & the result of making a composite photograph by cutting, gluing, rearranging & overlapping two or more photographs into a new image. Sometimes the resulting composite image is photographed so that the final image may appear as a seamless physical print." https://en.wikipedia.org/wiki/Photomontage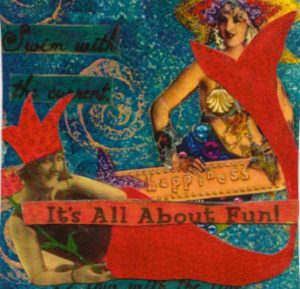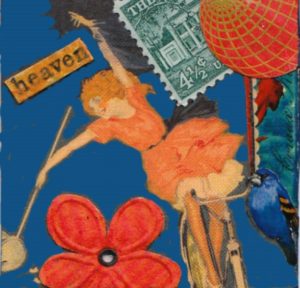 Learn more about color from artist & educator, Josef Albers (1988-1976), who is known for his publication Interaction of Color with the key idea that "perception of color is not constant. It is influenced by the juxtaposition of one color with another. The way humans perceive color is influenced by the surrounding context of neighboring colors, lighting conditions, size & quantity."
More about Josef Albers
https://albersfoundation.org/teaching/josef-albers/introduction/
https://www.moma.org/artists/97?=undefined&page=3&direction=fwd
https://www.guggenheim.org/artwork/artist/josef-albers
https://www.youtube.com/watch?v=8vLAUWQCX98
---
Bloomin' Papers!
Make plantable seed paper for gift cards & notes. This project is fun & easy. The recipient will love planting your note & watching your words grow!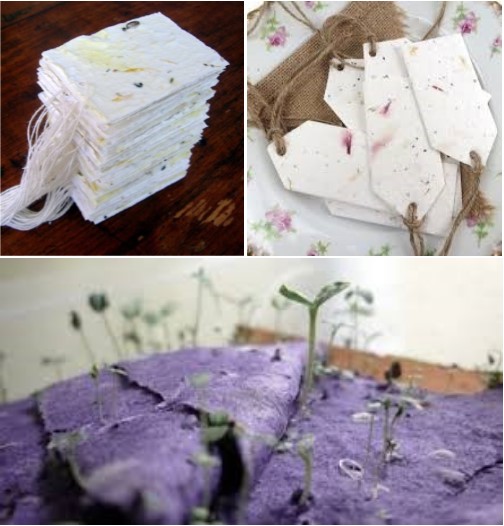 How to Make Plantable Seed Paper
Step 1:
You will first need to gather together a large pile of recyclable paper. Some of the best sources for this paper include newspaper, egg cartons, tissue paper, phone book pages, paper grocery bags, scraps of unprinted computer paper. After you have gathered your paper, tear & shred it into very small pieces. Grab your blender jar & fill it half-full with the freshly torn pieces of paper.
Step 2:
Next, pour some warm water over the pieces of paper in the blender jar. Continue pouring the water into the blender jar until it has filled the blender to the top line. Now you will turn the mushy mess into a fine pulp by turning on the blender to a low speed for about ten seconds. After ten seconds on a low setting, increase the speed for about thirty seconds more. After this there should be no visible paper flakes remaining.
Step 3:
Now comes the time to add the seeds. Sprinkle about a teaspoon of flower seeds into the mixture & stir them in. DO NOT BLEND! Stir them only. As for the type of seeds to use, it would be a good idea to use a wildflower seed blend that is adaptable to the type of climate in which the seed paper will be planted. After you have added the seeds, pour the mixture into a strainer & get rid of as much water as possible. You can use a spoon or spatula to press the mixture against the strainer to squeeze as much water as you can from the pulp.
Step 4:
You will now need to lay out a piece of terry cloth, microfiber towel, or flannel on a flat surface. Dump the pulp onto the fabric & use a spoon or spatula to spread the pulp over the fabric. You can spread it into any shape you want, just be sure to spread it as thin as possible to ensure it dries quicker. After you have spread the pulp, use a sponge to flatten the mixture & soak up more water. After the pulp has dried on one side, turn it over & allow the other side to dry completely. Once both sides are dry, your seed paper is ready for use.
https://www.naturesseed.com/blog/how-to-make-plantable-seed-paper/
Here are additional links about making seed papers…
https://www.thesprucecrafts.com/how-to-make-seed-paper-2905562
https://christines-crafts.com/seed-paper-tutorial/?9112785285=
---
BBAC Challenge #9: Poetry + Art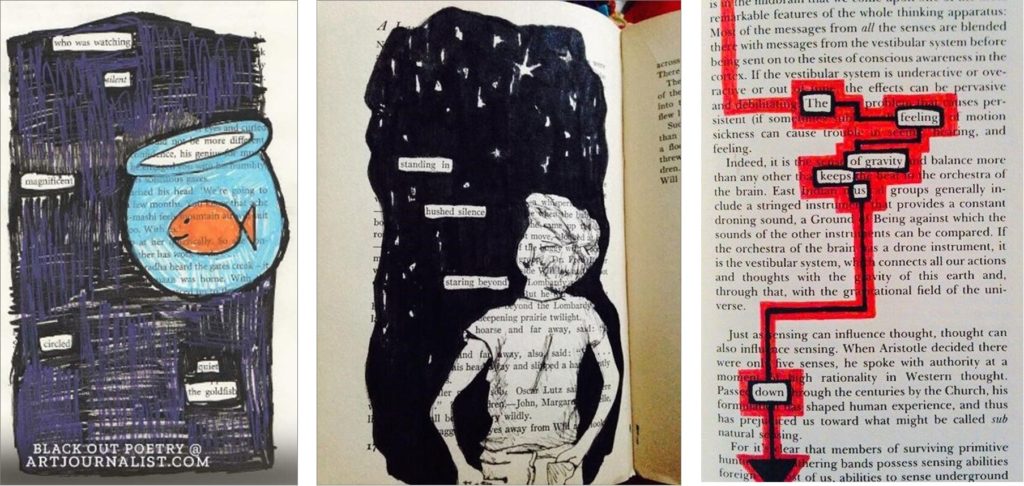 Express yourself through words & personal art.  Using already published texts found in books, magazines, newspapers & other media, create a piece of visual poetry.  Here are two approaches & examples for creating your own work:
Found Poetry — a type of poetry created by taking words, phrases, & sometimes whole passages from other sources & re-framing them as poetry (essentially a literary collage). By making changes in spacing & lines, adding or deleting text, the final found poetry work bears an entirely new meaning; not related to nor plagiarizing the original text.
Blackout Poetry (Redacted Poetry) — stems from found poetry & is characterized by the use of a marker (usually black marker) to existing text (e.g. newspaper, magazine, book, etc.) & redacts words until a blackout or redacted poem is formed.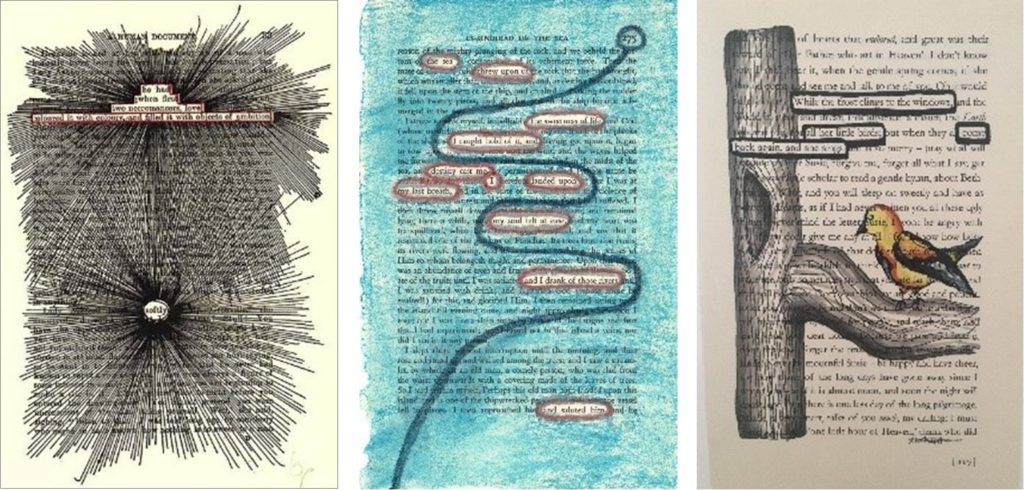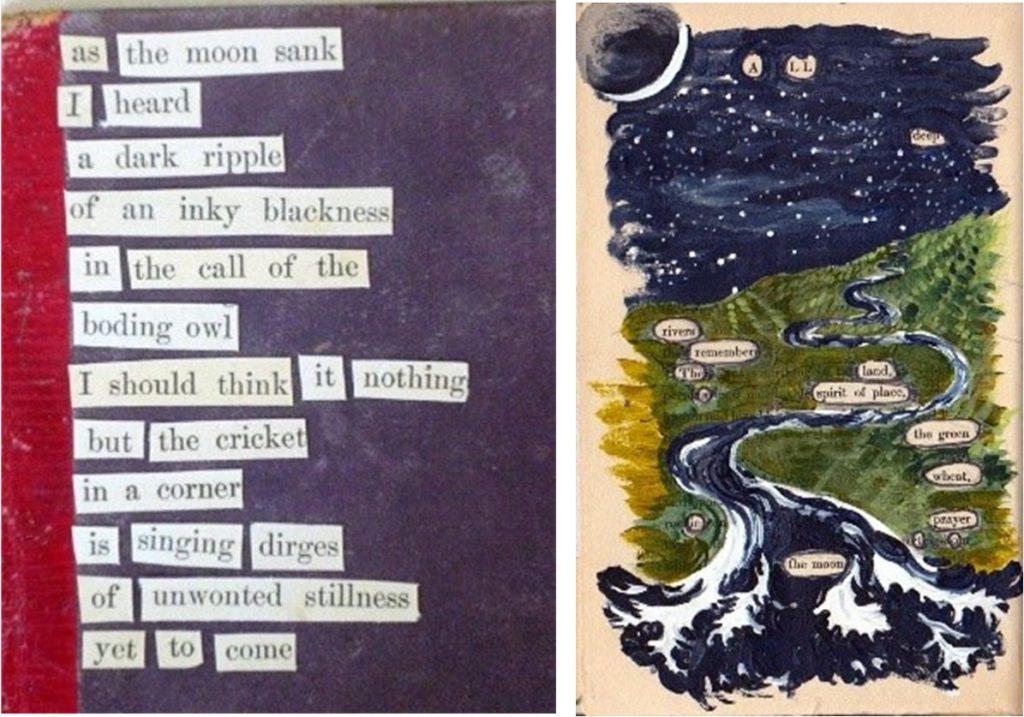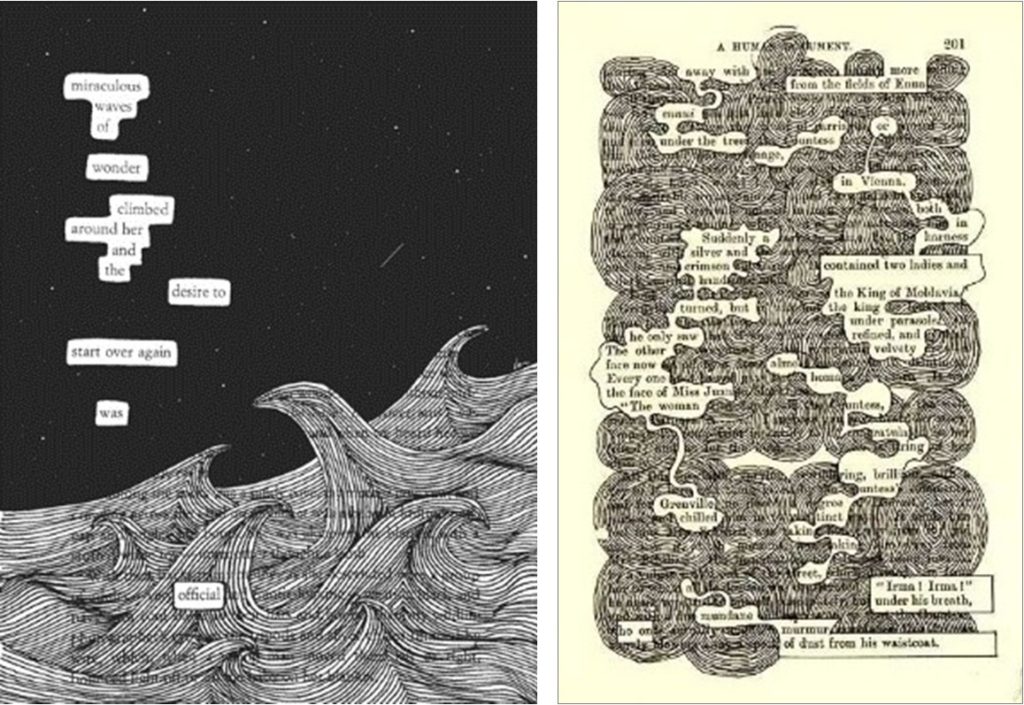 ---
BBAC Challenge #8: Pounded Botanical Prints
Leaf pounding is an ancient method of transferring delicate patterns of leaves to cloth. Cherokee women used this technique to decorate garments & used wood ash as the fixer.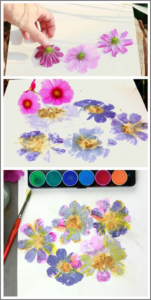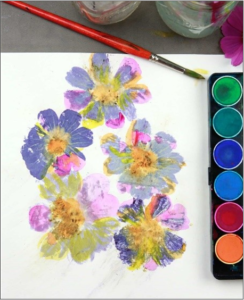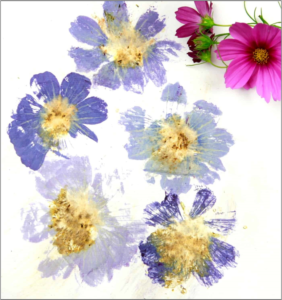 Try it! Transfer your bright blooms onto watercolor paper. The vibrant colors of leaves & flowers are easy to preserve by pounding them to release their natural dyes onto paper. This process is an easy & fun technique for making unique cards, bookmarks or prints to display in your home. All ages enjoy it too!
Materials
Watercolor paper
Fresh store-bought flowers or flowers from your garden *flowers with brighter pigments transfer best – bright yellows, dark purple…
Hammer
Waxed paper or paper towels
Wood board or cutting board
Steps
Cut each flower at the base but be careful to keep the flower intact. If the flower has a large center, remove it & use only the petals.
Place the watercolor paper on top of a cutting board. Arrange your flowers facedown on the watercolor paper
Cover the arrangement with waxed paper or a paper towel
Use the hammer to pound around the circumference of the flower but avoid the center otherwise pollen & moisture will stick to the paper. Repeat this process until you are happy with the final print
Carefully remove the waxed paper or paper towel. Set the paper in a cool dry area, let it dry completely & enjoy!
You can try this same technique on fabric. Place the fabric over the upright flowers & pound directly on it until you see the color coming through the cloth.
Optional: Paint into your print with watercolors or add details with colored pencils or pastels to create your own Impressionist style art.
Inspiration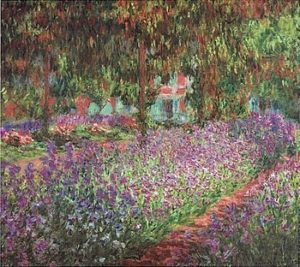 The Artist's Garden at Giverny, Claude Monet, 1900
---
BBAC's Art Challenge #7: Deconstruct + Reconstruct Your Holiday Weekend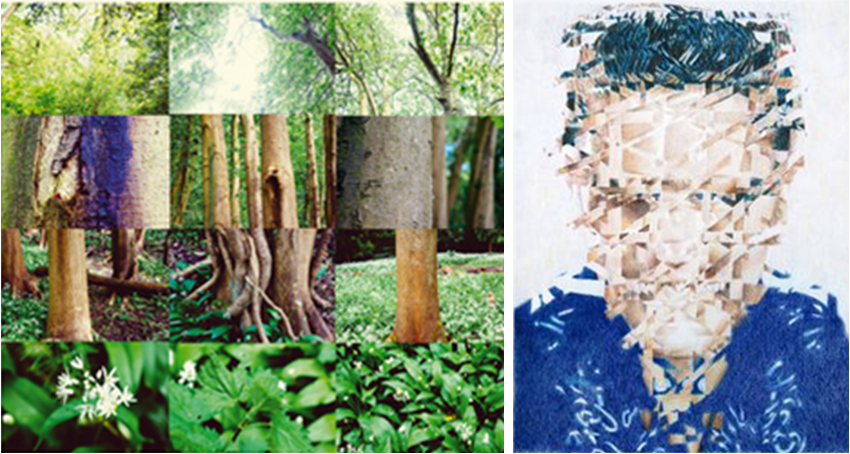 Capture memories this weekend on your camera or smartphone.*
INSTRUCTIONS
Print your favorite image on plain copy paper.
Deconstruct your photo by cutting or tearing it into different shapes and sizes.
Reconstruct your composition by rearranging the pieces into a new composition & gluing them to a sheet of paper.
*You can also complete this  challenge by using your photo editing software.
Be part of a our virtual photo montage exhibit—take a photo of your final art & email  it to: info@BBArtCenter.org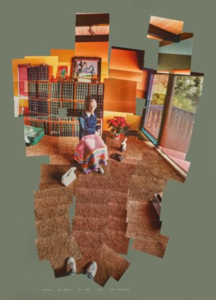 IMAGE: Mother by David Hockney, Los Angeles, December 1982
Artist David Hockney used photography in an original & creative way. Some of his most powerful work in the 1980s consisted of pictures he took of his mother & then constructed as a collage of Polaroids.into
David Hockney video: https://www.youtube.com/watch?v=rz5vWgKy2Sc&list=PLqooWBisybgpU0lYFR2wqGe0HdDzybtWs&index=63
---
BBAC's Art Challenge #6 – Get Creative with Turmeric – the Golden Spice!
We cook with it & we add it to our health regimen but did you know that turmeric is also used as a pigment for dyeing natural fibers?
For this week's challenge, all you need is a few tablespoons of turmeric powder, white vinegar & any natural fiber swatch such as cotton or silk to make a wearable or decorative object. If you do not have fabric, try it with any type of paper that will absorb liquid.
We'd love to see your finished products! Photos can be emailed to: info@BBArtCenter.org
Natural plant products have been used throughout human history for various purposes. Having co-evolved with animal life, many of the plants from which these natural products are derived are billions of years old. The use of turmeric dates back nearly 4000 years to the Vedic culture in India, where it was used as a culinary spice & had some religious significance. Today, turmeric is widely cultivated in the tropics & goes by different names in different cultures & countries.
https://www.ncbi.nlm.nih.gov/books/NBK92752/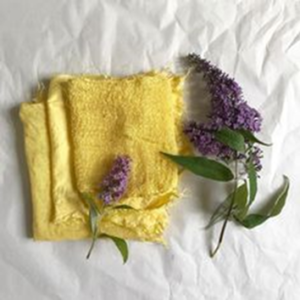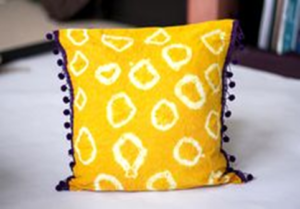 Dyeing with Turmeric on Fiber
Here are easy instructions for making your turmeric dye & using a tie dye technique to make a scarf.  This same solution can be used for any fiber dyeing project to make all types of wearables or decorative objects.
For instructional images – go to: http://adventures-in-making.com/diy-turmeric-tie-dye-scarf/
Instructions for making the turmeric dye bath:
SUPPLIES
Turmeric powder (about 2 tablespoons to 1/2 cup)
White vinegar
Any white natural fiber such as cotton or silk
Large pot
Rubber gloves
Waxed thread, string or rubber bands
STEPS
Wash & dry your fabric
Simmer fabric in a large pot with a water/vinegar solution for one hour (use 4 parts water to 1 part vinegar). This process creates a fixative for the turmeric dye.
Rinse & ring out your fabric under cold water until it no longer smells of vinegar & set aside.
Fill the pot with fresh water again (using enough water to cover your fabric) & bring to a simmer. Add the turmeric powder. You can use 3 tablespoons to 1/2 cup of turmeric, depending on how light or dark you want the fabric. Stir until dissolved & let the solution simmer for 10 minutes.
While the turmeric dye is simmering, tie the fabric into your preferred design. See examples of ties in the links below.
Submerge the tied fabric into the dye bath & simmer for 15 minutes. Stir the fabric often & turn off the heat after 15 minutes. Let the fabric sit in the dye bath for as long as you want. For a dark yellow/orange, allow fabric to soak in the dye bath for 24 hours.
Once the fabric is approximately two shades darker than your desired color, remove it from the dye bath & rinse under cold water to remove the excess dye. Remove the rubber bands or string & continue squeezing & rinsing until the water runs clear. Place rinsed fabric in the dryer or hang dry.
When you need to wash your fabric, hand wash it separately from your other clothes.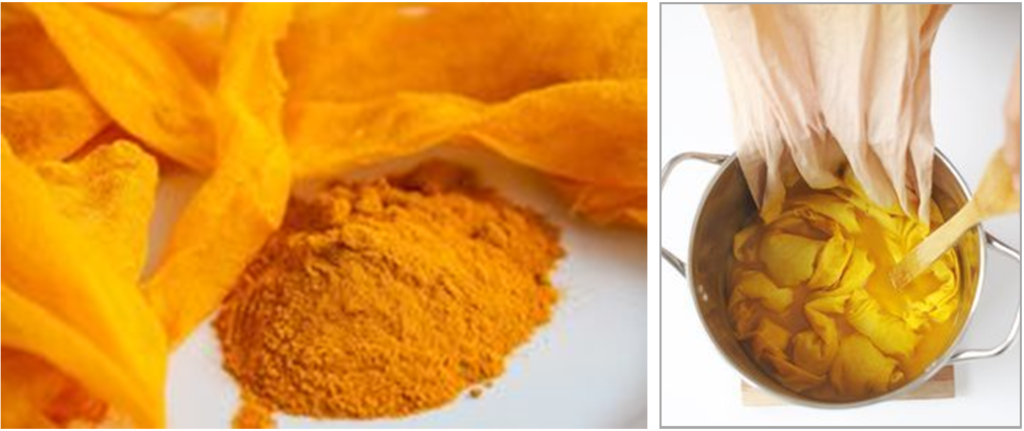 Folding Techniques to Create Patterns
Before immersing your fabric in the dye bath, try some of these different Shibori folding techniques to create visual interest in your dyed fabric – explore these links:
https://www.seamwork.com/issues/2015/08/shibori-dyeing
https://www.marthastewart.com/1540786/shibori-dyeing-techniques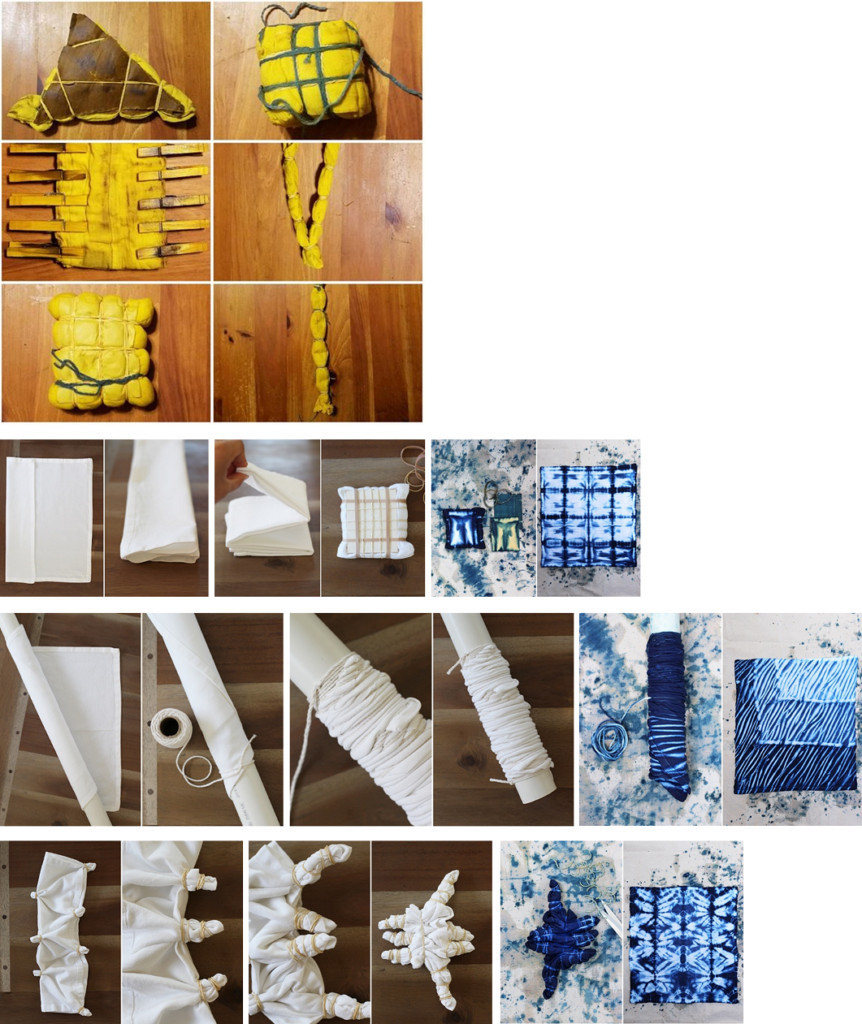 Stain Paper a beautiful golden color with Turmeric
You can use the same batch of turmeric dye to make decorative papers.  Interesting patterns can be made using the Shibori folding techniques & dipping the paper in the dye solution. The dye can also work as a painting medium on watercolor paper.

---
BBAC's Art Challenge #5 – Art + Sound: Found Object Wind Chime
Celebrate Mother's Day! Create a Found Object Wind Chime to honor a special someone in your life. Make it together or alone. Let the sweet sound of the chimes bring joy & remind you of your time together.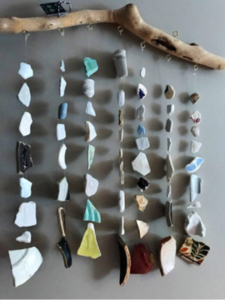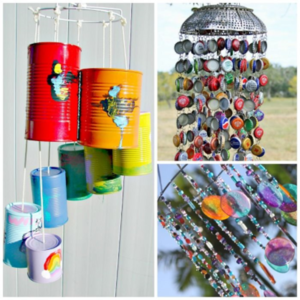 Wind chimes can be made of a variety of materials. Have fun exploring unique objects around your home to create different tones. Suspend the objects from a string & continue changing & adding new forms to achieve the sound that is most pleasing. You can paint or add more elements to your design for visual appeal.
This link provides DIY ideas for making wind chimes from household objects ….the possibilities are endless!
Hang your wind chime outside to enjoy this spring & all summer long!
Here are some links to contemporary artists & their wind chime installations:
Share your wind chime project with us.  Take a picture & email your image to: info@BBArtCenter.org
Art + Sound
For years artists have been pushing the boundaries of art by incorporating elements that require the audience to use multiple senses. Visual artists have used sound in their art form allowing the viewer to experience space from a different perspective. Futurist artist Luigi Russolo built noise machines that replicated the clatter of the industrial age as early as 1913. The Dada & Surrealist artists also experimented with art & sound in their work. By the 1950s & 1960s, visual artists such as composer Bill Fontana created kinetic sculptures & electronic media to explore the space around them. Learn more about the use of sound in contemporary art in the following links:
---
BBAC's Art Challenge #4 – Folded Book Art
Upcycle a book into a piece of art!
Give new life to an old book. Many books are thrown out each year as they are unable to be recycled due fabric hardcovers & glues used in their production.
Try it! Re-purpose one of your old books & turn it into a work of art for all to enjoy!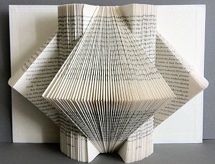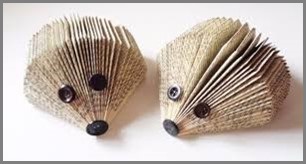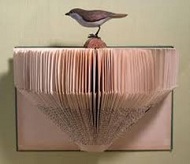 This art activity is fun for all ages, relaxing (therapeutic) & clean! You can do it anywhere – your only art material will be the pages of your book. The results are unique & beautiful using easy repetitive folding patterns to create sculptural forms. A hardcover book can be hung on the wall as a relief sculpture & paperback books work well for free-standing three dimensional shapes. Here are a few easy book folding patterns online. Pick your favorite or do them all! All you need is a book & depending on the pattern you use, it may require an adhesive. 
Tutorials:
Make a hedgehog!
Explore how these artists have used books as a medium.
Doug Beube—dougbeube.com/
Guy Laremee—https://guylaramee.com/
Long-Bin Chen—https://www.long-binchen.com/
Brian Dettmer—https://briandettmer.com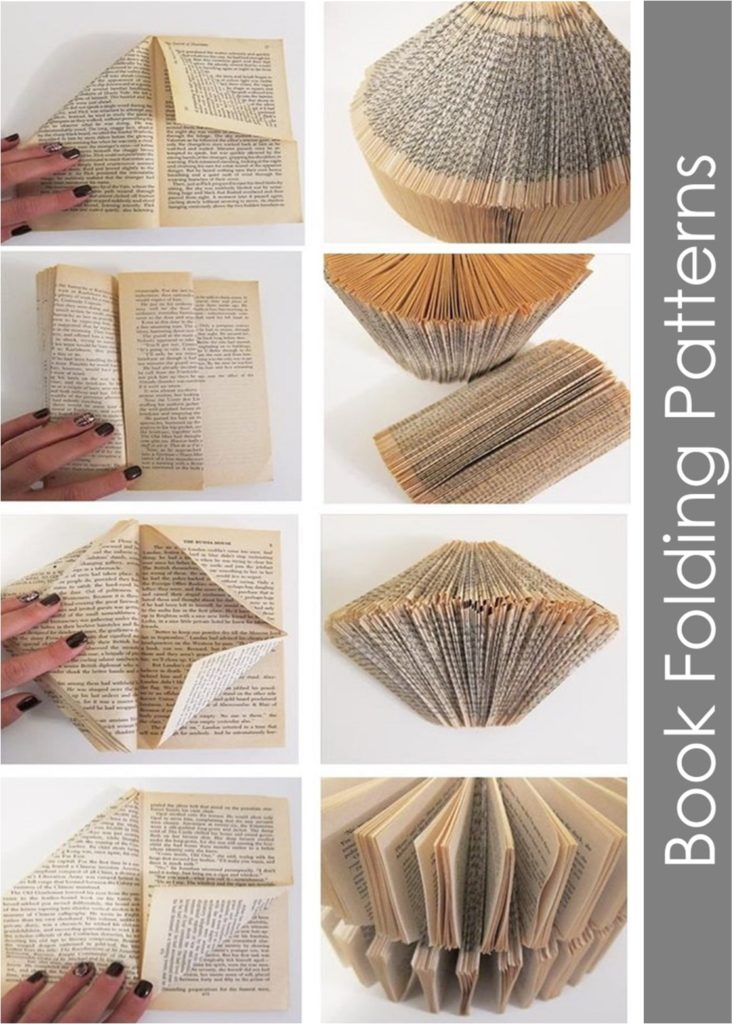 Send us an image of your completed folded paper book art- email to: Info@BBArtCenter.org
---
BBAC's Art Challenge #3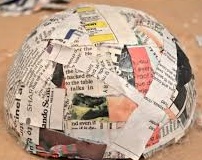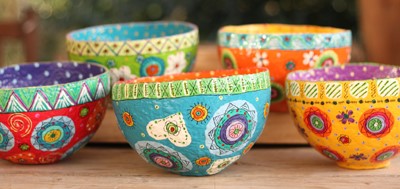 Make a Papier-mâché Wish Bowl
Papier-mâché is a popular craft technique using paper & a paste to create a variety of art objects. The method is named after the French term for "chewed paper" & it involves layering of moistened paper & other materials onto a blank surface. The adhesive used to wet the paper acts as a binding agent. Even though the name is French, this method was not used in France until the 17th century. The technique was used in China & elsewhere as far back as 200 BC.
Make a wish! For this challenge, you will be using a bowl as an armature (mold) to make a "Wishing Bowl." Love, health, happiness, peace…what is your wish? Write it on a piece of paper & roll it into a scroll wrapped with string to place in your finished bowl. Is it a secret wish? You can write your secret wishes on paper & layer them with the strips of pasted papers. 
This challenge includes two different instructions for making papier-mâché paste. The first recipe uses flour as the base & a second recipe is gluten-free, using only white glue & water.
As your bowl fills with daily or weekly wishes, what fun it will be to unveil those wishes & plant them in your spring garden to let your wishes grow!
Papier-mâché Paste: Flour & Water Recipe
Materials
Glass, plastic or ceramic bowl; approximately the size of a soup bowl
Aluminum foil or plastic wrap
Large mixing bowl
Spoon
Whisk
All-purpose white flour
Hot water from tap (not boiling)
Optional: Colored papers or tissue paper, white copy paper, acrylic paint
Steps
Cover outside of bowl with aluminum foil or plastic wrap. Optional: spray lightly with cooking spray to make the removal of the completed bowl easier.
Tear or cut strips of newspaper approximately 1" wide. The length of each strip should not be longer that the diameter of the bowl.
Mix one part flour to one part water (1 cup of flour to 1 cup of water) and stir well in the mixing bowl with a spoon until it is smooth. Use the whisk to remove any remaining lumps in the paste. The paste should be as thin as pancake batter or thick glue-like consistency. If the paste seems too thick, you can add more water, a little at a time. Mix more paste as needed for your project. Dip the strips of newspaper into the paste. Wipe the strip so it is not dripping wet and apply it to the outside of the bowl over the foil or plastic wrap.
Repeat this process with the newspaper strips, laying them in different directions until the outside of the bowl is covered. If the strips extend past the bowl, they can be trimmed once the bowl has dried.
Continue the process until you have added three layers of paper. Allow to dry before adding more layers. If the bowl appears too thin, you can add three more layers.
If you do not want to paint your bowl, you can add color and design by applying one final layer of decorative papers to the surfaces of the bowl with the flour and water paste.
Acrylic paint works best for painting your bowl. For inspiration, click here for images of papier-mâché bowls.
Your bowl is now ready to leave your wishes – papers can be rolled and tied with a string.
Gluten-Free Paste: Glue & Water Recipe
Follow the same directions as the flour and water recipe, replacing the flour with white glue.
The ratio for glue should 3/4 white glue to 1/4 water.  If you are using a high quality glue such as Elmer's Glue-All, you can mix ½ glue to ½ water.
Fun reading about papier-mâché as an art form, follow these links:
Don't forget – we want to share examples of your work on our website & social media platforms, Facebook & Instagram.Take a photo of your art & email to Info@BBArtCenter.org & put Art Challenge in the subject line.
---
BBAC's Art Challenge #2
Cooking Up Art @ Home
Explore different food-safe products in your kitchen to make art supplies & get creative with your young artists!
Here are a few recipes to create two different paint mediums & ideas for making your own paintbrush.
Share photos of your creations by sending them to Info@BBArtCenter.org with "Art Challenge" in the subject line.
Recipe to Make Watercolor Paint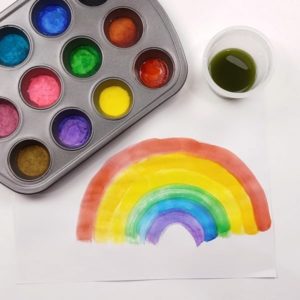 Supplies:
4 tablespoons of baking soda
2 tablespoons of white vinegar
½ teaspoon of corn syrup
2 tables of cornstarch or tapioca flour
Mixing bowl
Whisk
Plastic or Styrofoam egg carton for paint (a muffin tin or ice cube tray also works well)
Food coloring
Bamboo skewer (or small mixing tool)
Directions:
Step 1 In your mixing bowl, combine the baking soda with the vinegar. Have fun observing the fizzy reaction between the two. Once the fizzing has stopped, add the corn starch & corn syrup. Whisk until smooth.
Step 2 When your mixture looks uniform & shiny, pour it into the egg carton, muffin tin, or ice cube tray, filling each cup about halfway up. Don't overfill them or the pigments will run into one another in the next step.
Step 3 Squeeze 5 to 10 drops of food coloring into each egg cup & mix thoroughly with a bamboo skewer or any small mixing tool.
Step 4 Allow the pigments to dry between 24 & 48 hours.
Step 5 Moisten your paintbrush with clean water before dipping it on the watercolor cake. You are ready to paint!
Easy Egg Tempera Paint Recipe for Children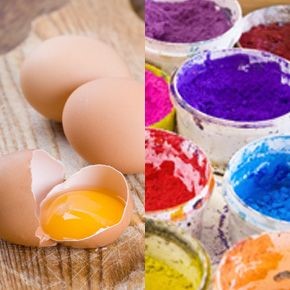 Egg tempera is a painting technique that has been used for centuries. It was practiced by medieval & early Renaissance painters & twentieth century artists including Andrew Wyeth & Thomas Hart Benton. Many contemporary artists continue to use this technique today.
Egg tempera paint is composed of raw egg yolk & powdered pigment. The egg yolk serves as the binder that holds the pigment together. This simplified version for children uses food coloring in place of powdered pigments. Since you are working with raw eggs, hands should be washed thoroughly when you have completed your art. This project may not be suitable for children with egg allergies.
Supplies:
Eggs
Food coloring
Paper
Paint brushes
Fork or spoon for mixing
Bowls
Directions:
Step 1: Separate one yolk from the white for every color you want to make. Each yolk should be drained from the membrane & placed in a separate bowl
Step 2: Add 1-2 tablespoons of food coloring per yolk depending on your desired shade. You can use a fork to mix the egg yolks with the food coloring. Use your paint immediately & allow your art to dry overnight.
For more reading about egg tempera, go to:
https://hyperallergic.com/435242/egg-tempera-painting/
https://www.incredibleart.com/egg-tempera/
https://www.artsy.net/article/artsy-editorial-eggs-popular-material-painters-photographers
Examples of DIY paintbrushes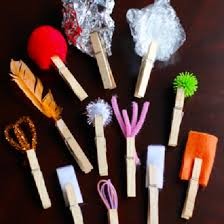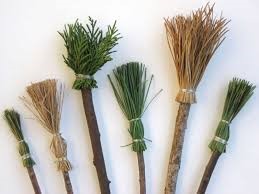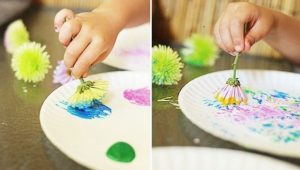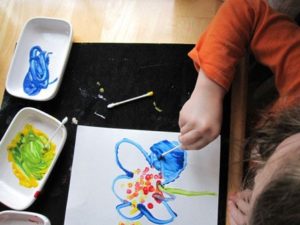 ---
Art Challenge 1
Explore the work by artist Andy Goldsworthy – a sculptor, photographer & environmentalist who produces site-specific sculptures & Land Art in natural & urban settings. Using only natural elements found on-site, he creates his work with materials from the environment such as stones, grass, clay, twigs, snow & ice. The outdoor sculptures are meant to be changed over time by wind, rain, erosion & other forces of nature. Goldsworthy views his artistic process as a "collaboration with nature" & due to its transient state, he established the practice of photographing his work to capture it for a lifetime & showcase it to others.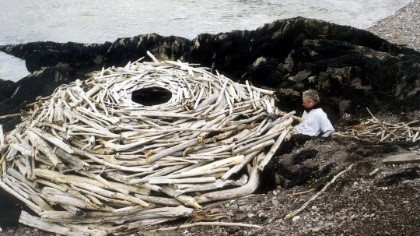 Learn more about Andy Goldsworthy, his work & artistic process:
Documentary films on Goldsworthy:
Rivers and Tides directed by Thomas Riedelsheimer, 2001
Leaning Into the Wind directed by Thomas Riedelsheimer, 2017
Books:
Andy Goldsworthy: A Collaboration with Nature by Andy Goldsworthy
Stone: Andy Goldsworthy by Andy Goldsworthy
Andy Goldsworthy: Ephemeral Works 2004-2014 by Andy Goldsworthy
ART CHALLENGE:  Go on an adventure through your own backyard & observe the natural elements that exist right outside your door. Explore & collect objects from the environment. Observe the designs, patterns & textures found in nature. Create your own Land Sculpture!
Have fun exploring & creating!
More fun with art & nature:
Artist Jacek Tylicki used a unique process for creating his art.  Tylicki would leave sheets of canvas or paper in different outdoor environments for long periods of time, allowing nature to imprint its beauty & design on them.  (http://www.tylicki.com/) TRY IT!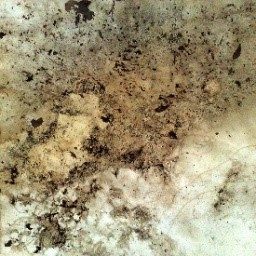 Artist: Jacek Tylicki
Title: Nature No. 1 "4 days in the grass of the meadow, S.W. of Lund, Sweden"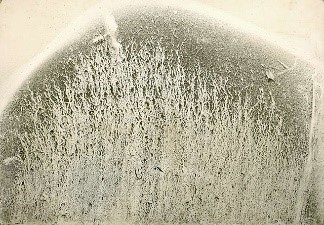 Artist: Jacek Tylicki
Title: Nature No. 81 "Three days on the bank of the Hoje River, S.W. of Lund, Sweden"