Art Challenge Creations
Creative Brew – Tea bag challenge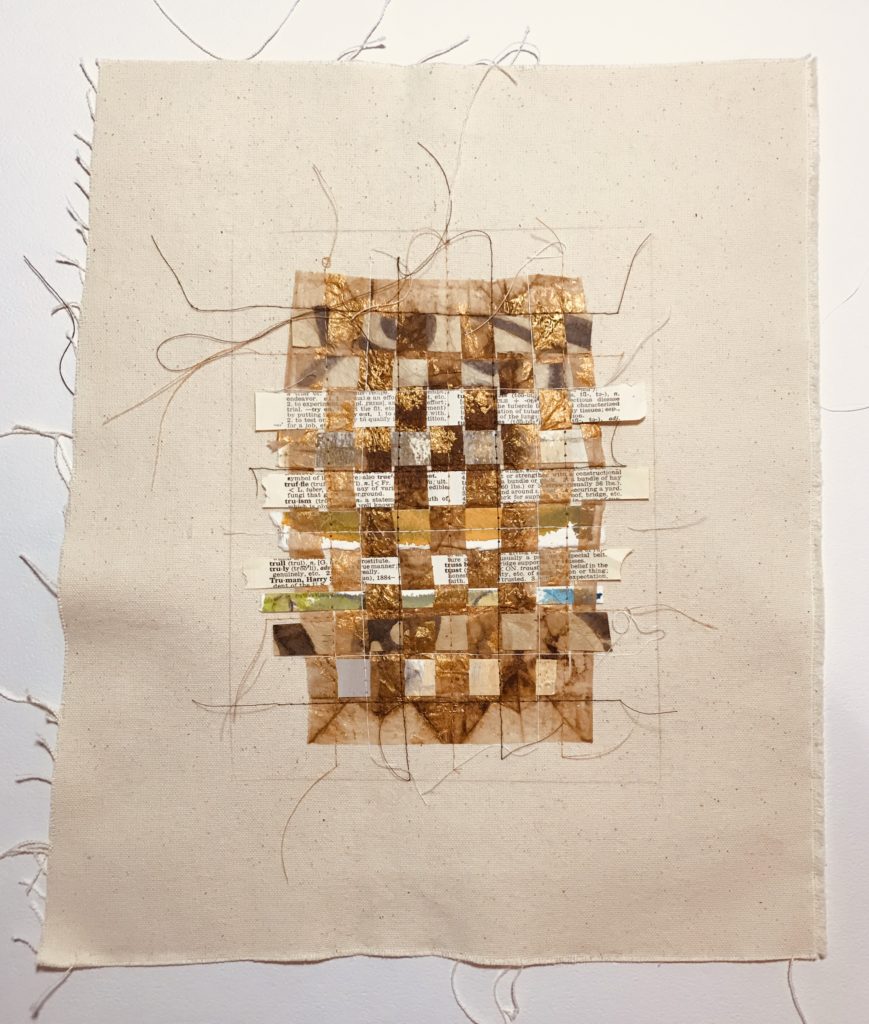 Mono-printed teabags woven with assorted papers, dictionary pages, bits of watercolors. Then sewn onto canvas.
By Debra Groth
Color Challenge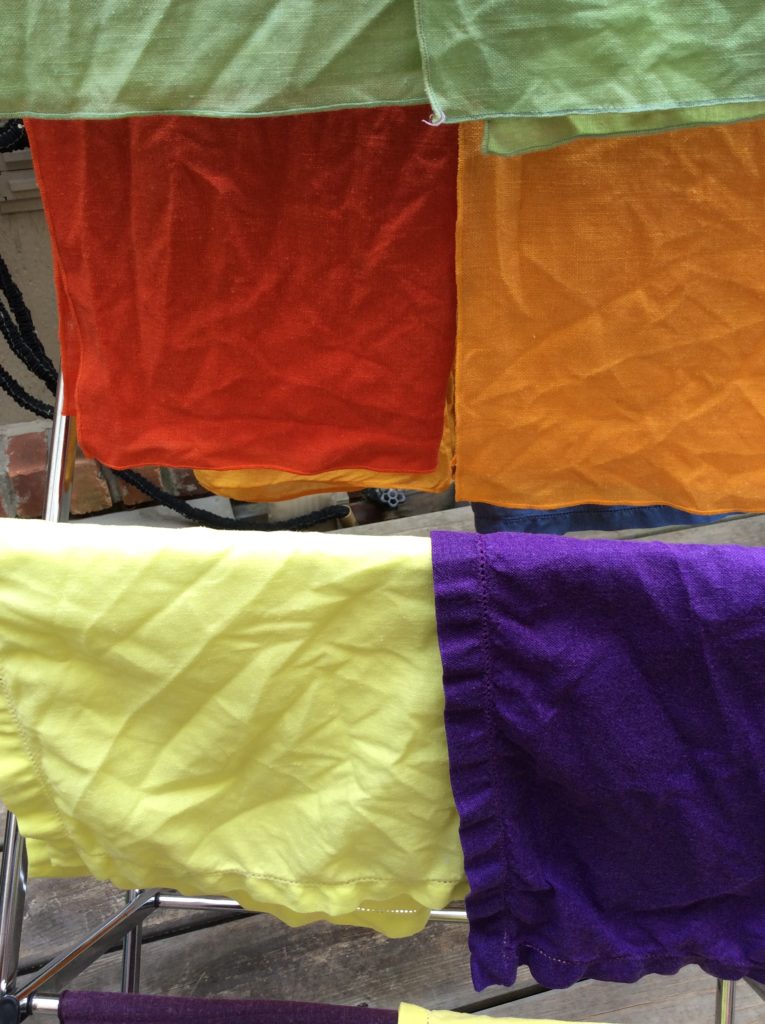 Hanging Out to Dry by Barbara Eisenberg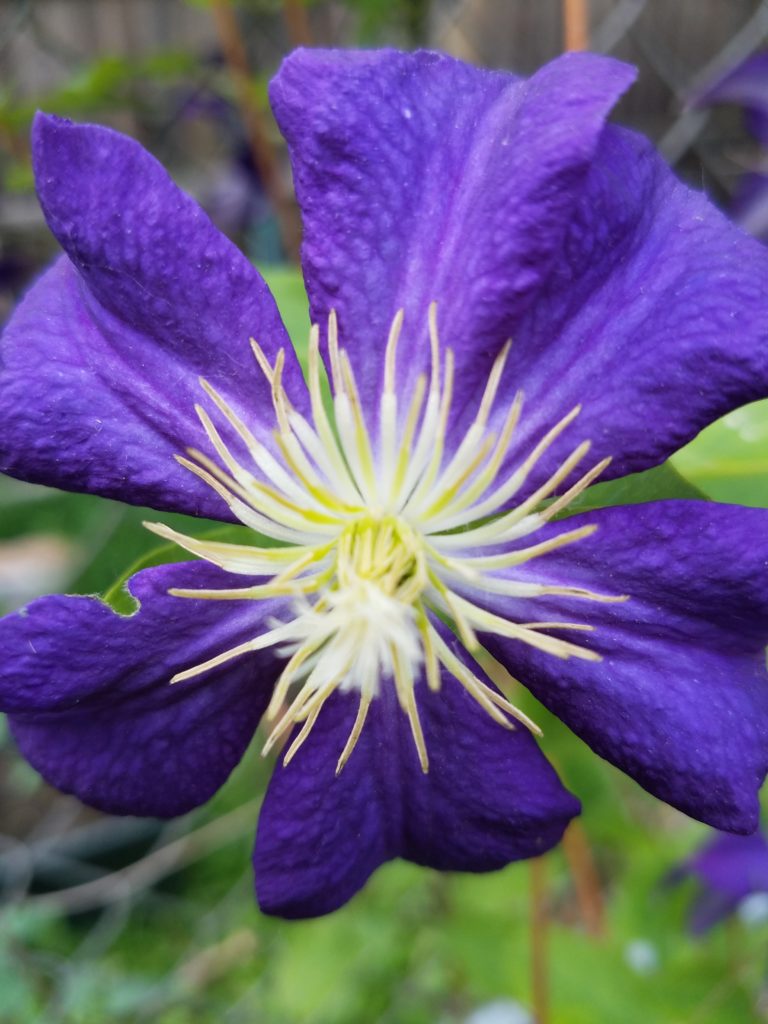 Pounded Botanical Prints

Folded Book Art – Upcycle a book into a piece of art!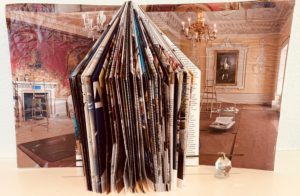 Barbara Eisenberg – made from a magazine

This book-art , while not "folded," is a great piece by Barbara Dorchen – & another example of creating with old books.
Go on an adventure through your own backyard & observe the natural elements that exist right outside your door. Explore & collect objects from the environment to create your own site-specific Land Sculpture.
Mini-Campground by Zoe S., age 11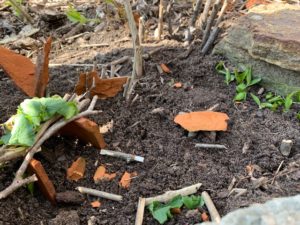 Cynthia Wayne

Courtney Maunz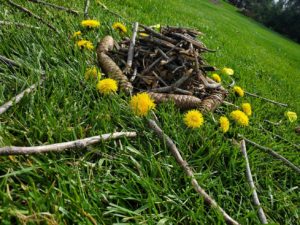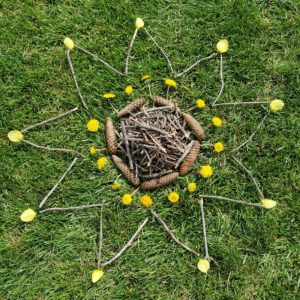 Marcy Klein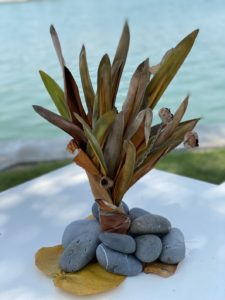 Barbara Eisenberg