Birmingham Society of WOmen PAinters: Flying Colors
This exhibit is in the Kantgias-DeSalle Gallery @ the BBAC through October 8. Ken Hershenson, Juror.
The BSWP, founded in 1944, is made up of residents from the surrounding metro Detroit area. With more than 50 members, they exhibit a diverse approach to painting including watercolor, oil, acrylic and mixed mediums. Click here to visit their website.
Click on an image to see a larger version.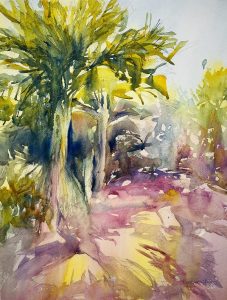 Barbara Baker, Shangri-La, watercolor, $500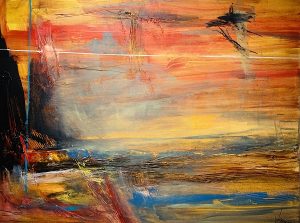 HONORABLE MENTION – BIRMINGHAM SOCIETY OF WOMEN PAINTERS AWARD
Jan Brown, Acceptance, acrylic, NFS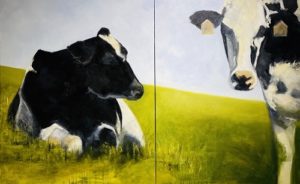 Kristen Carey, California Dreamin', oil, $1800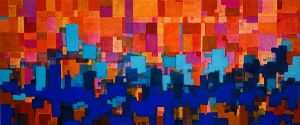 Chizuko Donovan, Juicy Landscape, acrylic, $350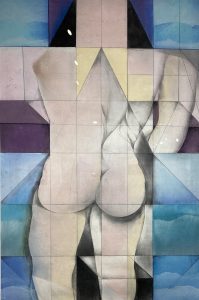 Pat Duff. Hidden FIgure, pastel, $500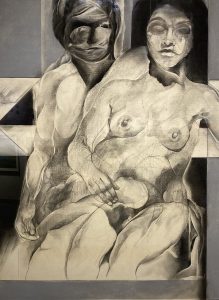 Pat Duff, The Three of Us, charcoal, $1000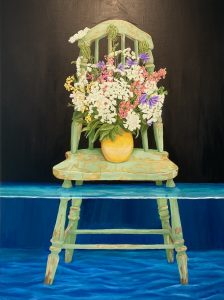 THIRD PLACE – HERB & JEANNE GARDNER AWARD
Patty Eisenberg, Water Chair, oil on canvas, NFS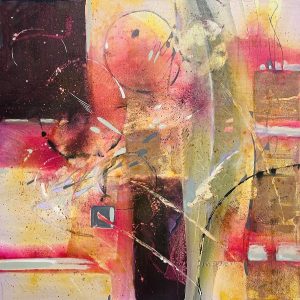 Jan Filarski, Play Misty For Me, mixed media, $700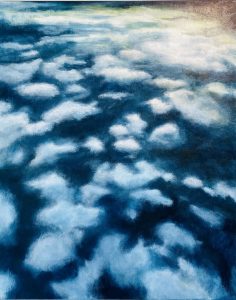 Susan Fiorello, Untitled, acrylic, $400

Sherry Adams Foster, Golden Orgy, watercolor, $500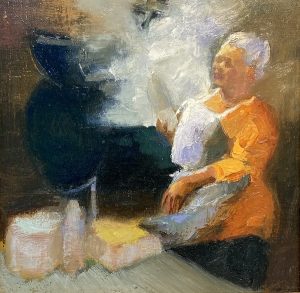 BBAC PRESIDENT'S AWARD
Eleanor Gause, Saturday: Detroit Eastern Market, oil on linen, $600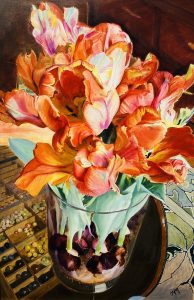 FIRST PLACE AWARD
Nancy Gordon, Parrot Tulips, oil, $5000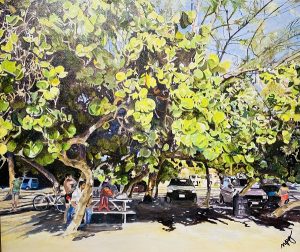 Nancy Gordon, Under the Sea Grape Trees, oil, $4000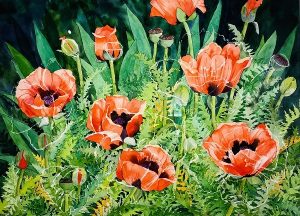 Shirley Gower, Floppy Poppies, watercolor & glue, $500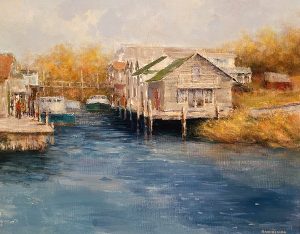 Barbara Grunderman, FIshtown at Leland, $725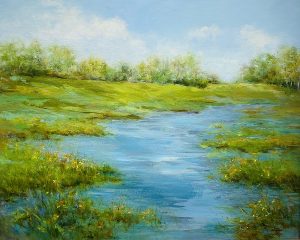 Barbara Grunderman, Inland Slough, $1500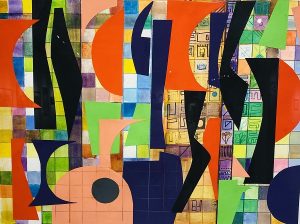 Carolyn Hall, Where Are You, gouache & collage, $1000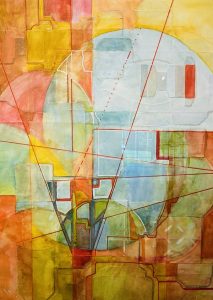 Laura Whitesides Host, Outside the Boxes, watercolor, NFS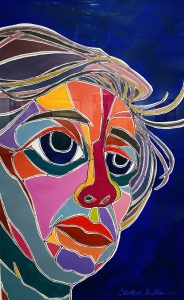 Barbara Keidan, Night Dreams, acrylic, $1750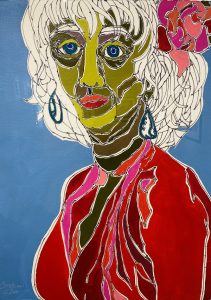 Barbara Keidan, Old Woman, acrylic, $1000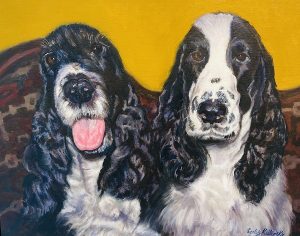 Leslie Kutinsky, My Girls, oil on canvas, NFS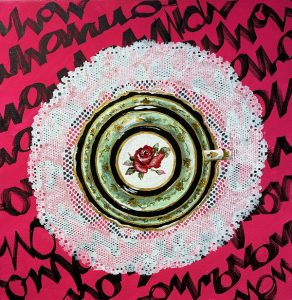 Susan Kwolek, Tea Time (for Mom), acrylic & flasche, $500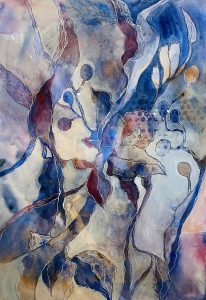 Fran Levin, Blue Moon, mixed media, $700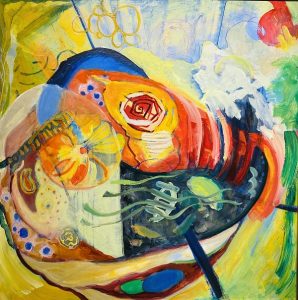 Loretta Markell, Life Forms, acrylic, $1000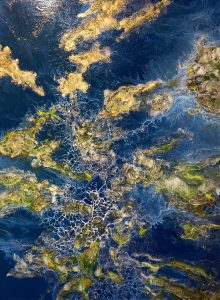 SECOND PLACE – HERB & JEANNE GARDNER AWARD
Cindy Parsons, As Seen From Above, acrylic, $350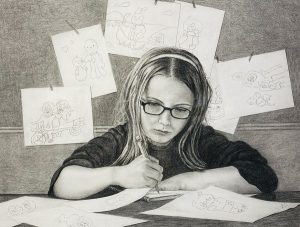 HONORABLE MENTION – HERB & JEANNE GARDNER AWARD
Karen Schlanderer, Cartooning Seriously, charcoal, NFS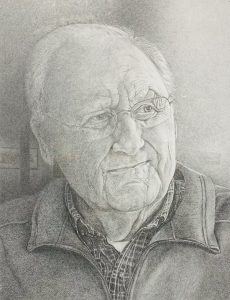 Karen Schlanderer, Mark, graphite, NFS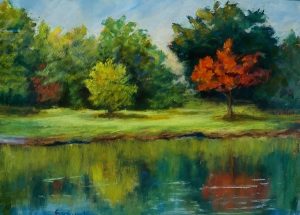 Ev Schwartz, The Little Red Tree, pastel, $250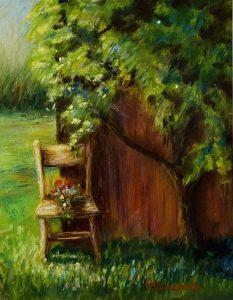 Ev Schwartz, The Old Wooden Chair, pastel, $150

Fran Seikaly, Amsterdam Sunset, $700

Fran Seikaly, Evening Flight, pastel, $1200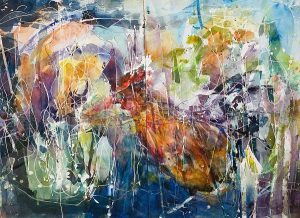 Susan Sturtevant, Key West Garden, watercolor, $850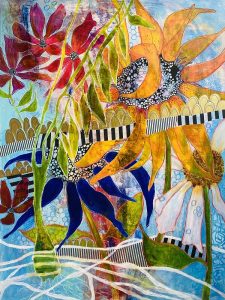 Chris Trombley, We Rise Beyond Boundaries, mixed media, $1800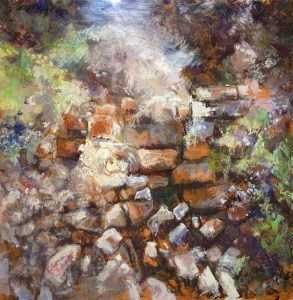 Kathie Troshynski, Brick by Brick; Coming Out, pastel, $375

Kathie Troshynski, Just for Fun, acrylic, $1300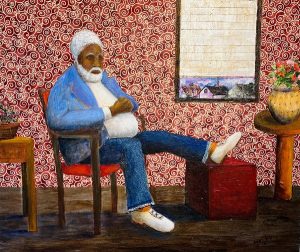 Lorraine Wesley Tyler, I Deserve This Time, mixed media, $900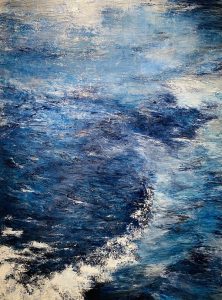 Carolyn Vick, Ripples in Water, mixed media acrylic, $1000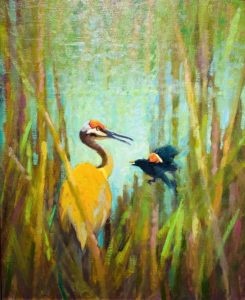 BEST OF SHOW – CORRINE MAILLARD ROBINSON AWARD
Helen Vlasic, Defending the Nest, oil on linen, $1000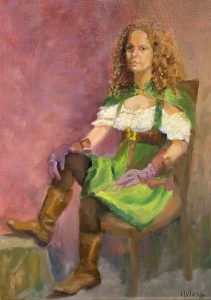 Helen Vlasic, Maid Marian, oil on linen, $300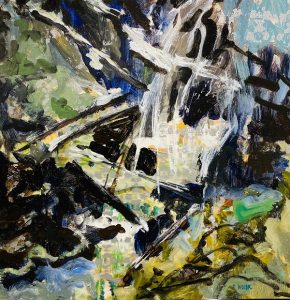 Fran Wolok, Cuyahoga Falls, $650