Planet Lori Art Camp
Note that this art camp will take place @ the BBAC August 14-18, 2023!
CLICK HERE FOR MORE INFORMATION & THE APPLICATION.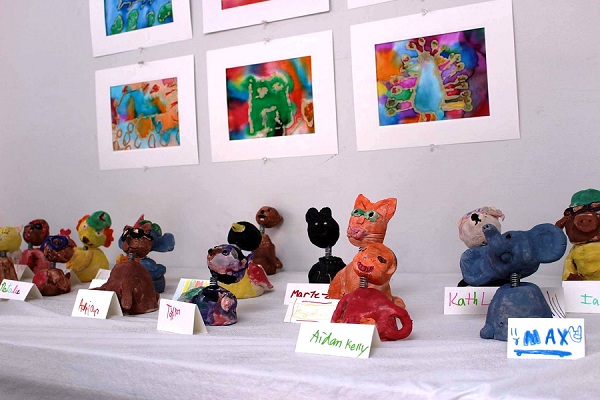 Art is often used to help children communicate, overcome stress, and heal from tragedy.
Here's a story about Planet Lori Art Camp from the Oakland Press – click here.
Click here for a story that appeared in C & G Newspapers about this camp.
And click here for the big picture in video about Planet Lori Art Camp!
Lori Haber Buckfire loved children and spent many afternoons doing art projects with her son Hayden. She passed away from ovarian cancer in 2010 when Hayden was five years old. Lori's memory is being honored with an art camp in her name specifically designed for children who had or have a parent or a close relative with cancer.
The Planet Lori Art Camp, run by the Birmingham Bloomfield Art Center (BBAC), usually held on a daily basis in late-August, from 9am to 3pm. The Lori Haber Buckfire Foundation is providing full paid scholarships to the Planet Lori Art Camp. Eligible applications will be accepted on a first come basis. There is limited space in the camp, so it is recommended that completed applications be submitted as soon as possible. If the application for the scholarship is accepted, additional forms from the BBAC must be completed in order to attend the camp.
For more information about the foundation, including the application, click here.