Gallery Shop Gifts
Great gift items – all original creations by Michigan artists.
The BBAC will ship at no charge! First come, first served. To order, phone 248.644.0866 ext. 0 – leave your name & number; we will get back to you ASAP for all the details.
Or shop in person – by appointment only.  If you'd like to visit our Gallery Shop, please call 248.644.0866 & leave a message with your phone # at ext. 0. We'll call you back as soon as possible to set up a time.
Gifts for any occasion!

Need a cute reminder about how you explored the summer of 2020 with a new hobby or adventure? Why not one of these renderings by artist Jodi Lynn Burton which she affectionately calls her "doodles" .
Each $20, 8.5″ x 11″
 Backpacking Gear, Gardening Gear & Kayaking Gear…We also have a golf-themed Burton doodle at the Gallery Shop!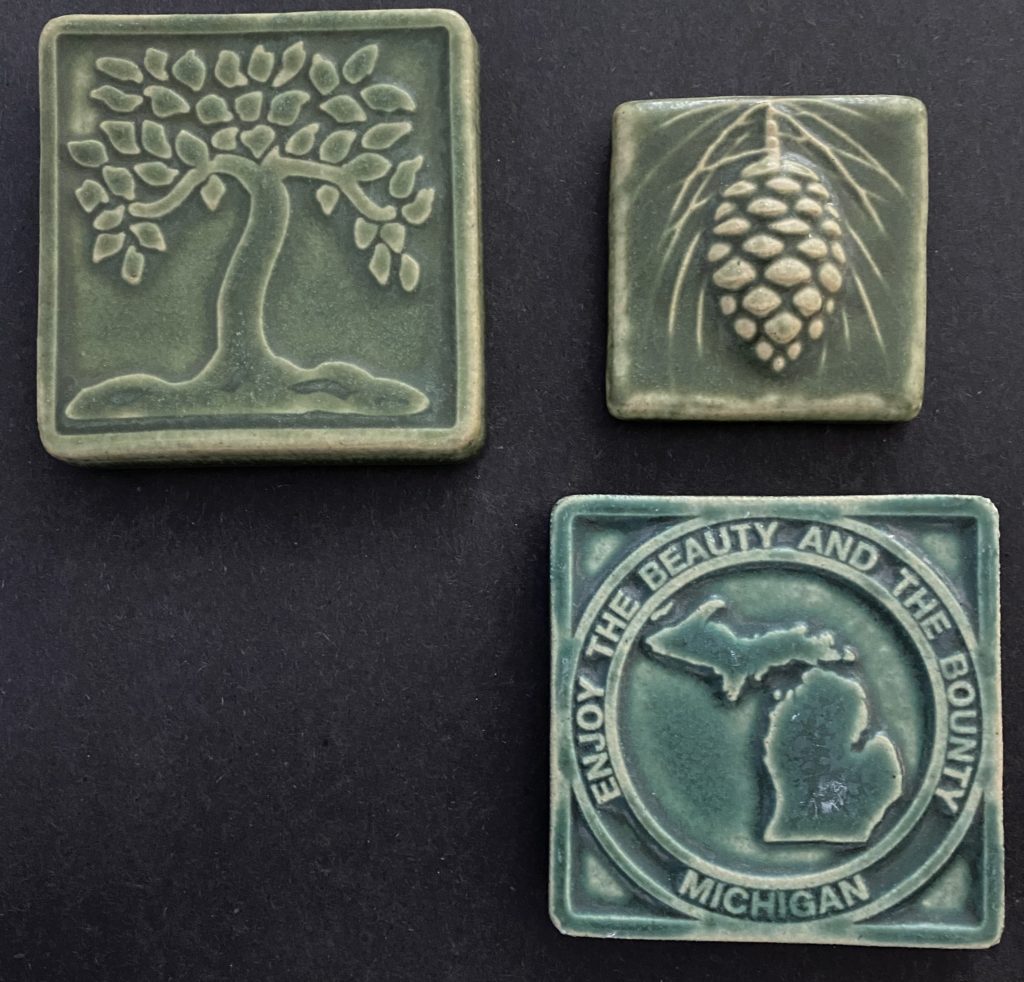 Pewabic Tiles – 4″ x 4″ botanical tree leaf $28; 2″ x 2″ pine cone $20; 4″ x 4″ Michigan $28
Ceramic Yardsticks by Lisa Farris
$100 each; height range: 15″-20″; various colors & designs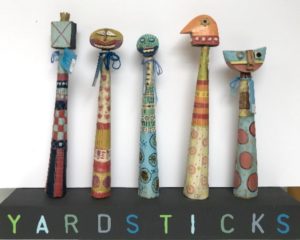 Ceramic plant stakes – four for $20 (+ seeds!)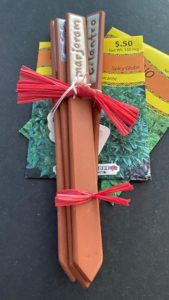 Bread bags by Three Pines Studio – $30 each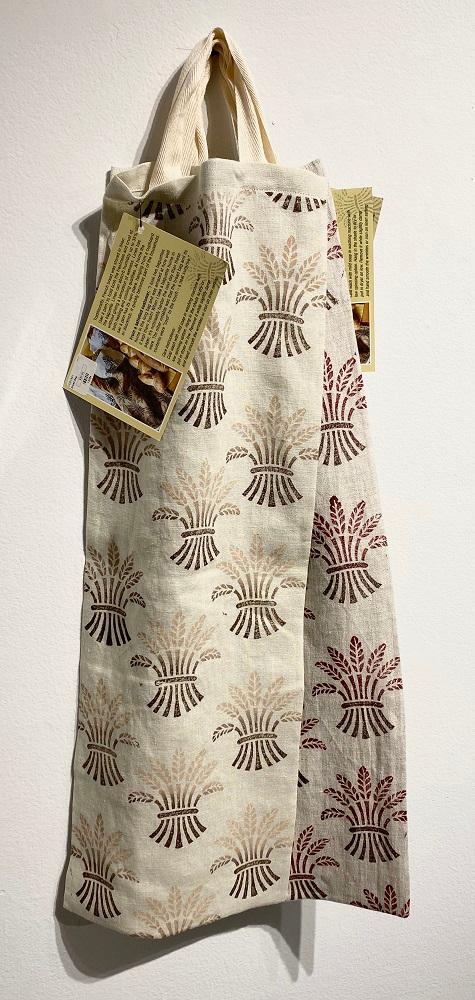 An artistic tote bag perfect for summer in multiple colors created from the artist's original paintings!
Artist : Denise Cassidy Wood  /  $50; 17″ tall, 16″ wide, 3.5″ deep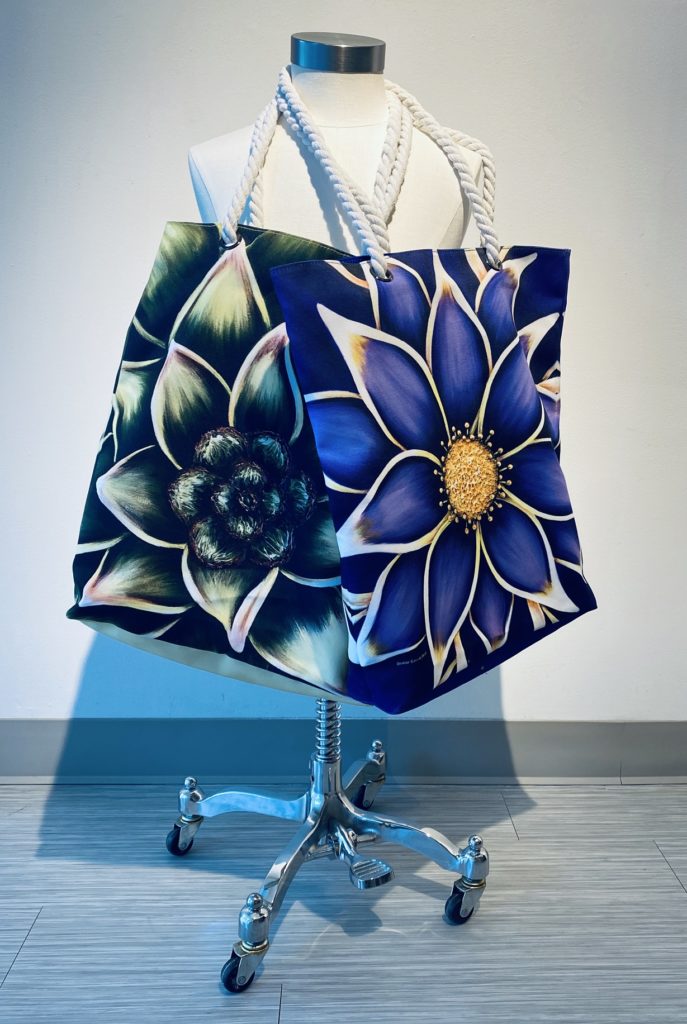 Jewelry by Susan Hartunian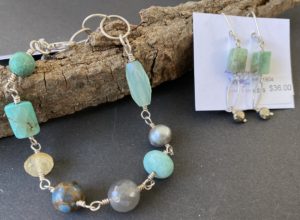 BRACELET – chrysoprase, citrine, golden aqua, maronite, pearl & other precious stones; sterling silver…$65
EARRINGS – chrysoprase & pyrite; sterling silver…$30
Looking for something special to dress up the home office?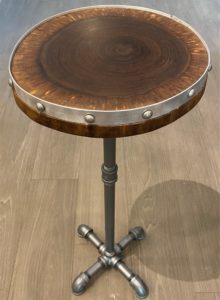 $300 24" tall – tabletop 10" diamond; ABO Wood Bazaar – where modern meets rustic
Add sophistication to your desktop while working from home…Leather journals/notebooks.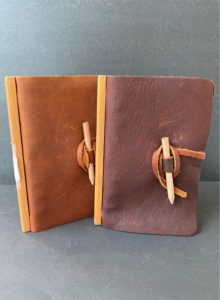 7.5″ tall x 5.5″ wide $35.00; Leelanau Trading Company
Looking for something sentimental that doesn't take up too much space?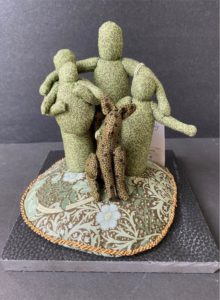 Fabric art sculpture – $48; approx. 6″ tall x 4.5″ wide
By Julie Langensiepen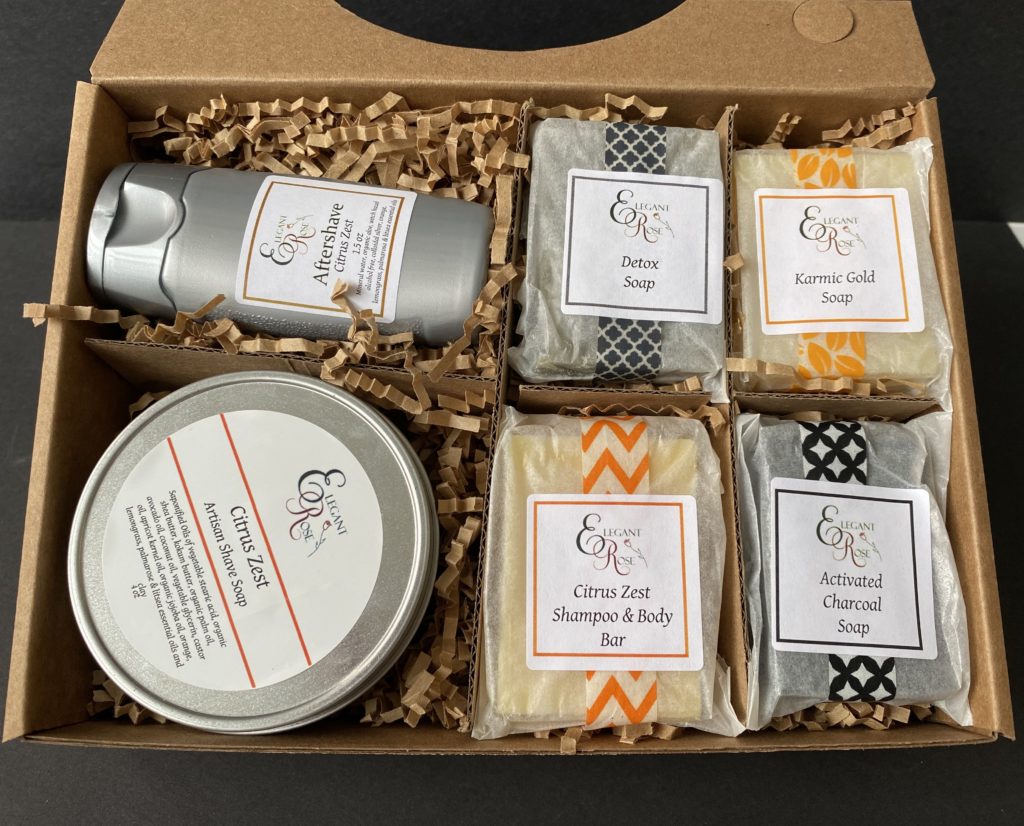 Does your guy's scent need some updating during this stay-at-home era? Try this Natural Bath Gift Box by Elegant Rose – just for him…aftershave, shaving soap + three different soaps. $40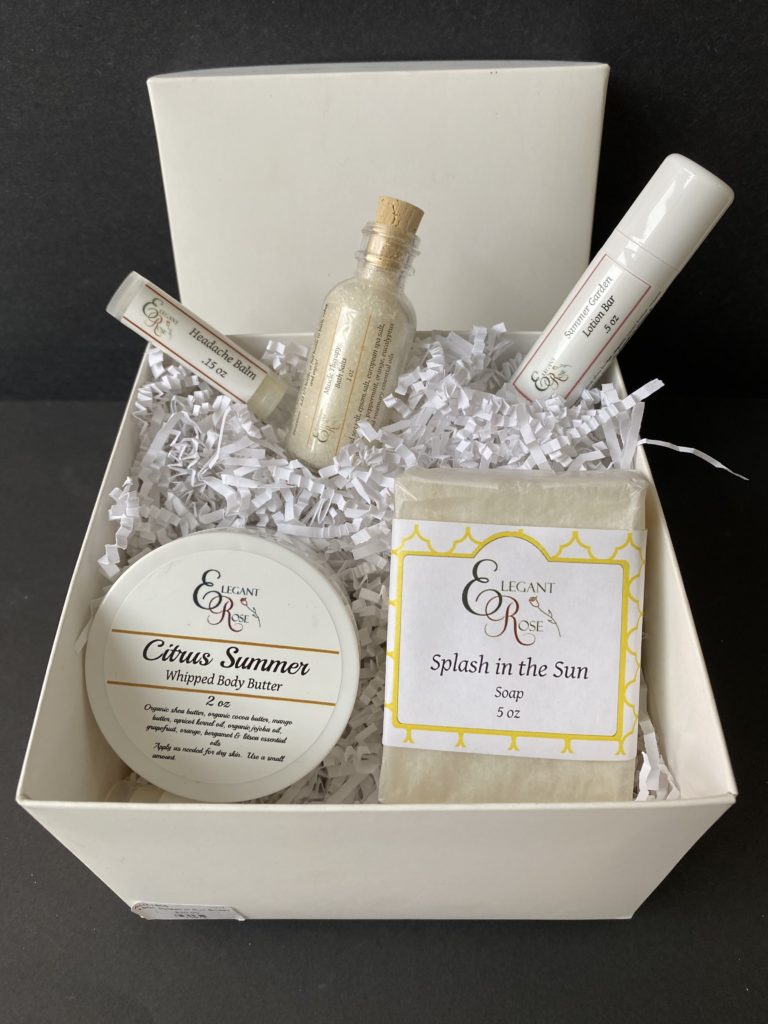 Just in time for the new season – this Summer Spa Gift Box by Elegant Rose. $30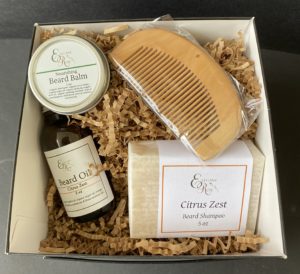 For your man who's decided to forego shaving during Covid-19. Gift packaged beard kit includes beard comb, shampoo, oil & balm – all for the face!  $30 SOLD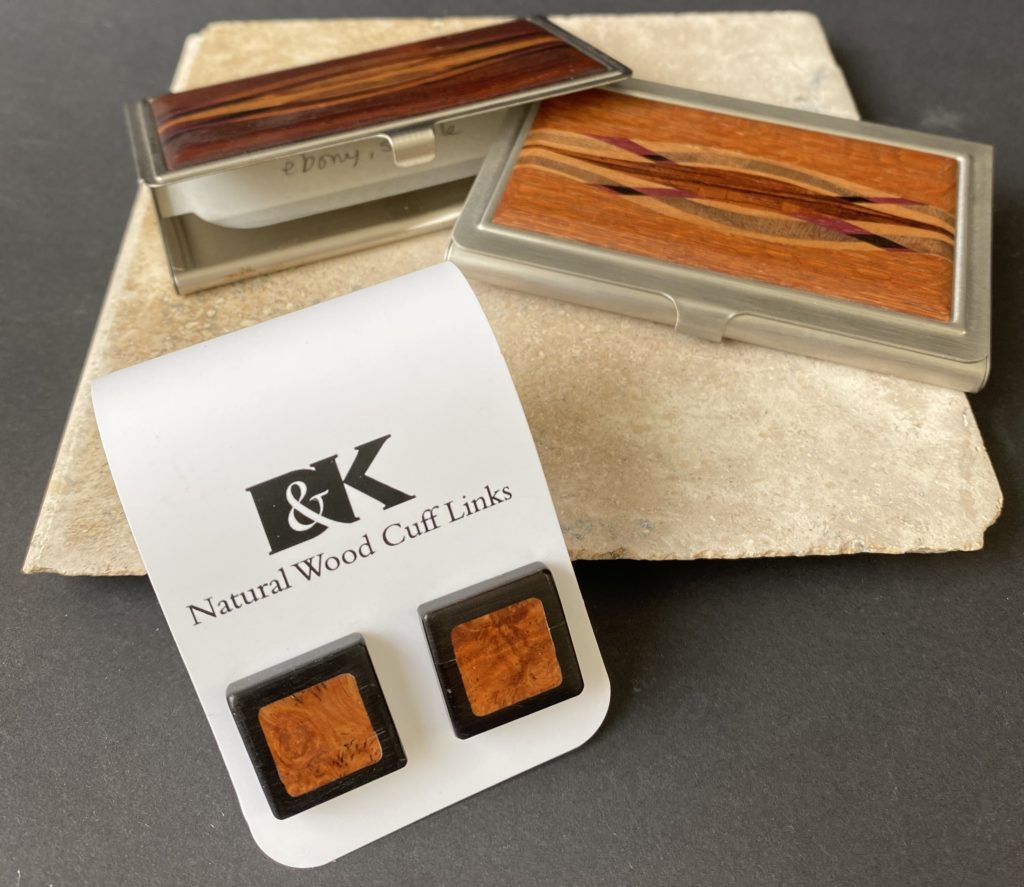 Beautiful wood products by Davin & Kessler: cufflinks $58; business card cases – each $56 – (L) Cocobolo,Koa, Pauferro, Ebony, Sapelle; (R) Lacewood , Cherry, Walnut, Cocobolo, Purple Heart, Ebony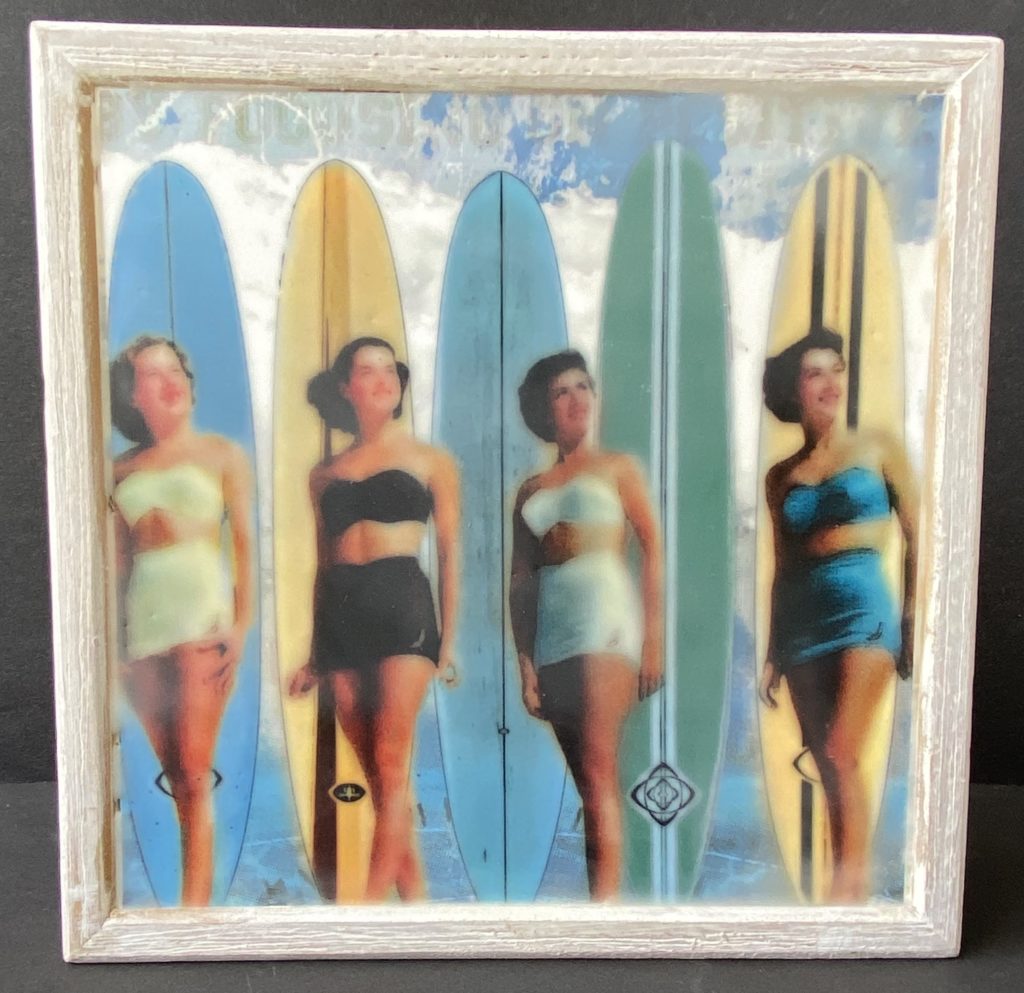 Looking for a summer inspiration to add to home or cottage? Surfer Gals by Ruth Crowe; encaustic, 8″ x 8″ – $125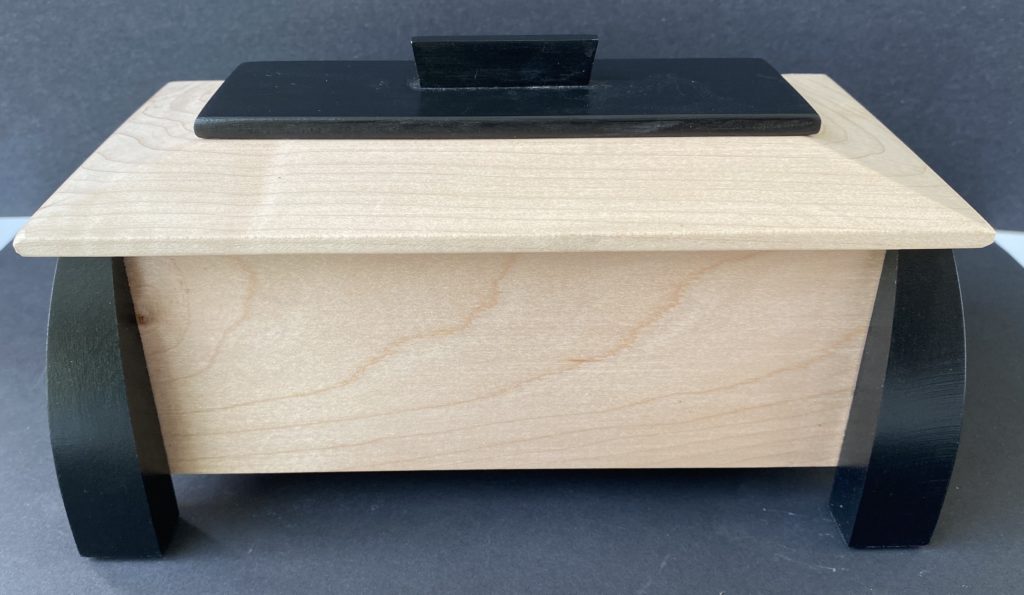 Monks Feet by Todd Mossoian, maple wood box with lid – $126; 8″ wide x 5.6″ high x 5″ deep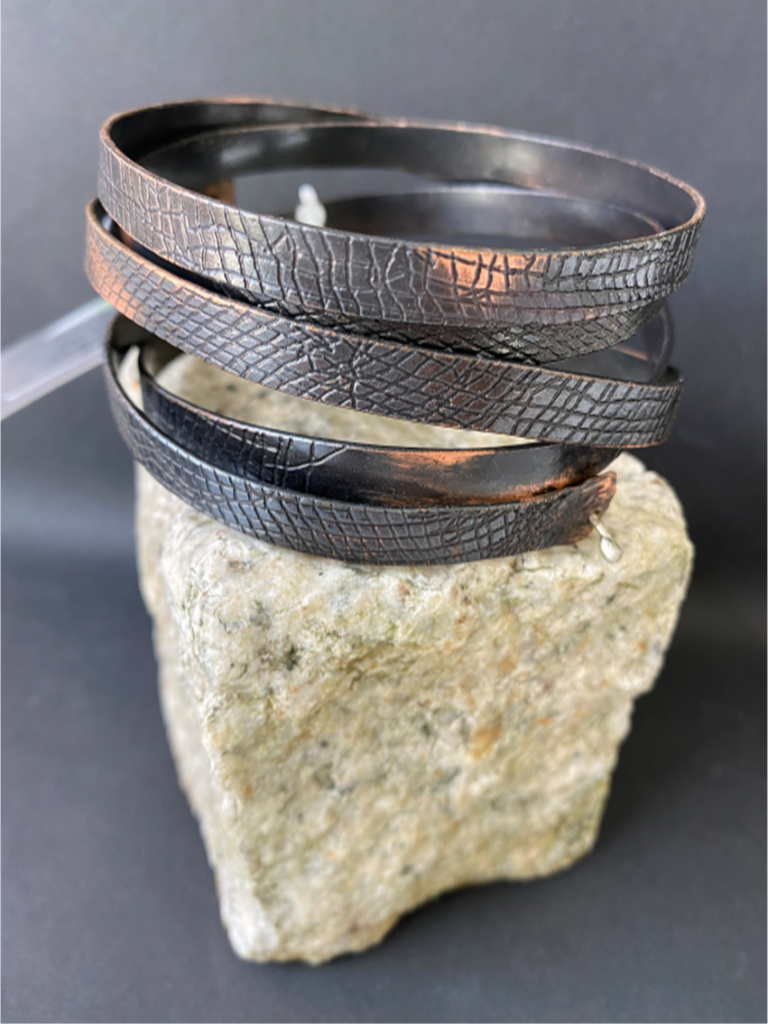 Bracelet by Janice Degen – copper with patina – $125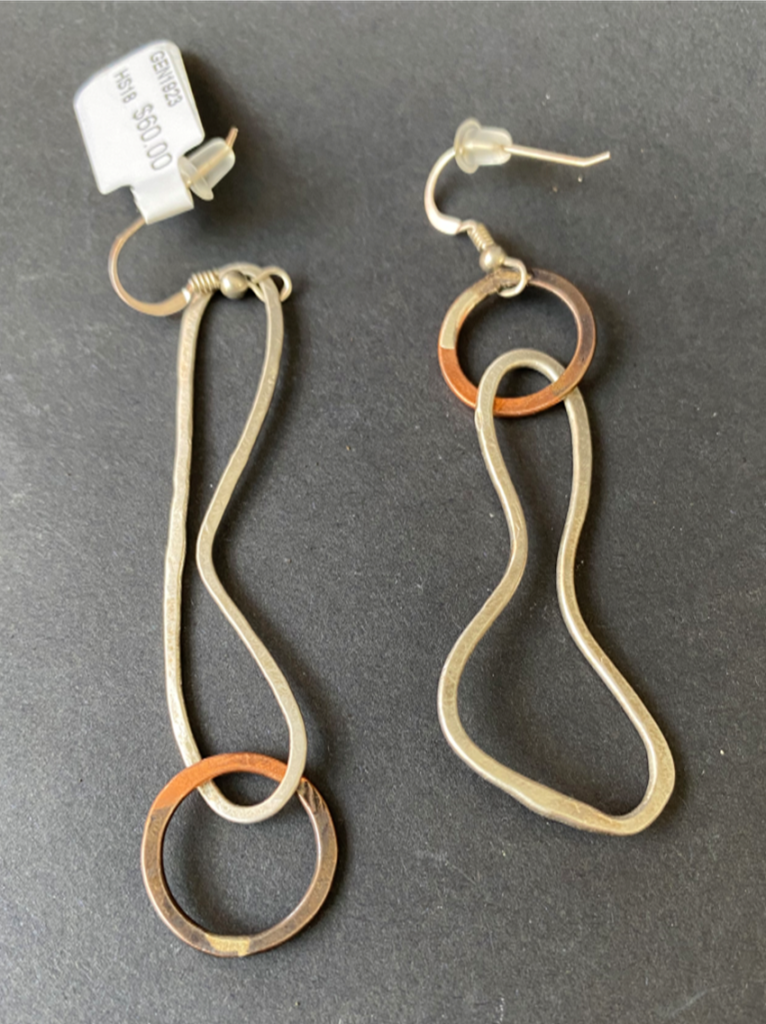 Earrings by Janice Degen – mixed metals – $60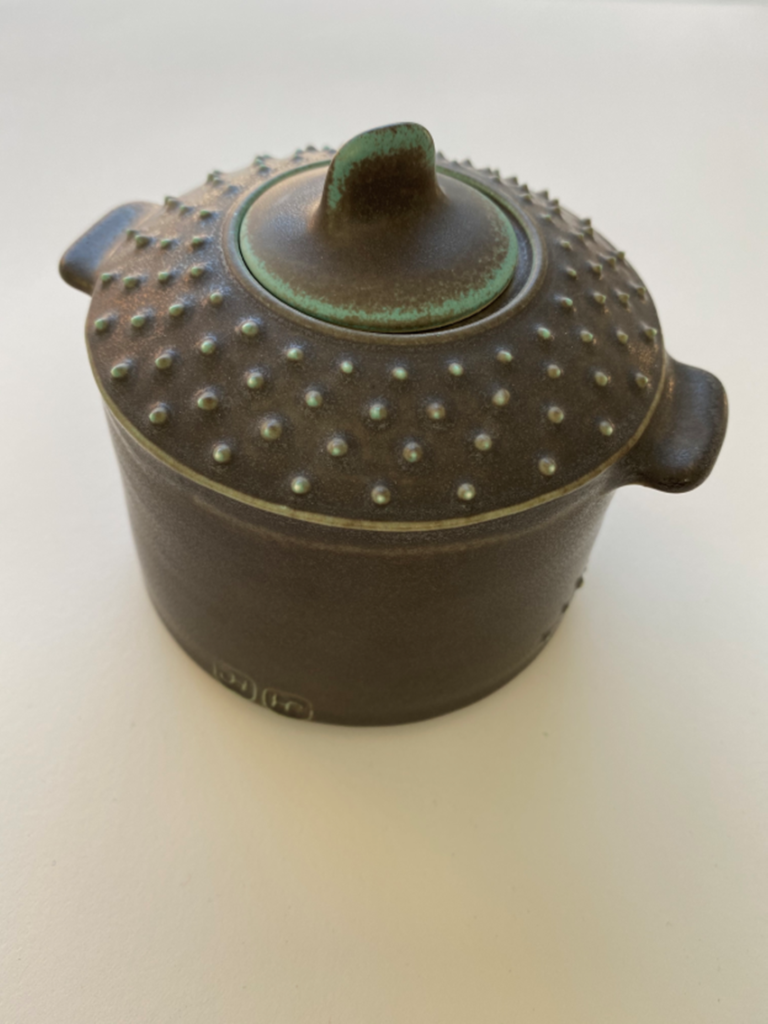 Studded jar w/ lid – ceramic – approx. 3.5 inches tall and 5 inches wide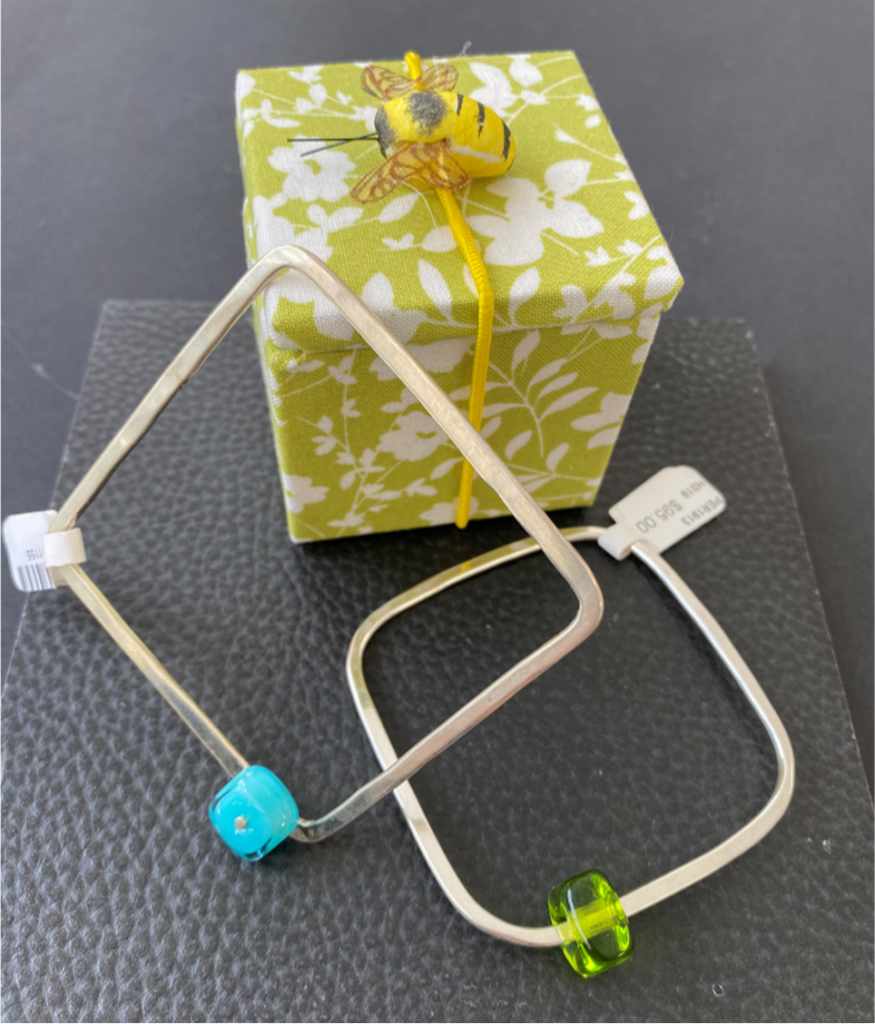 Kristin Perkins – sterling silver bracelets with contemporary glass – $95 each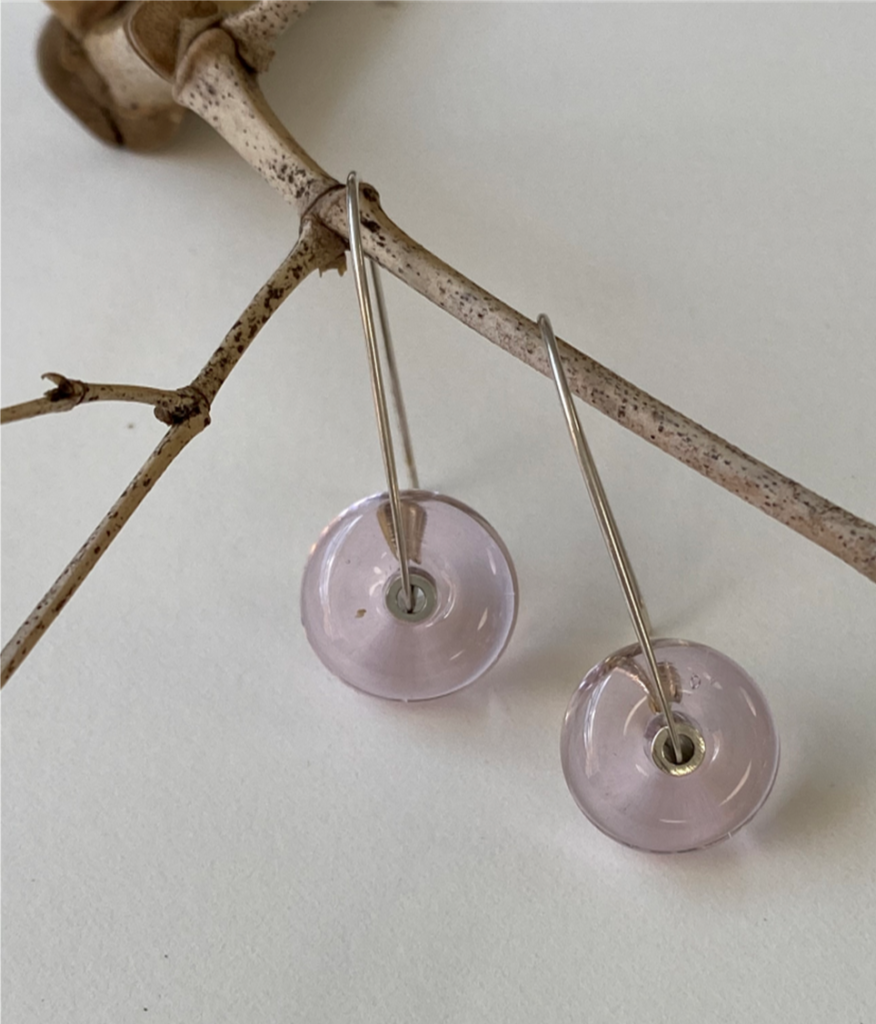 Kristin Perkins – sterling silver earrings with pink glass – $65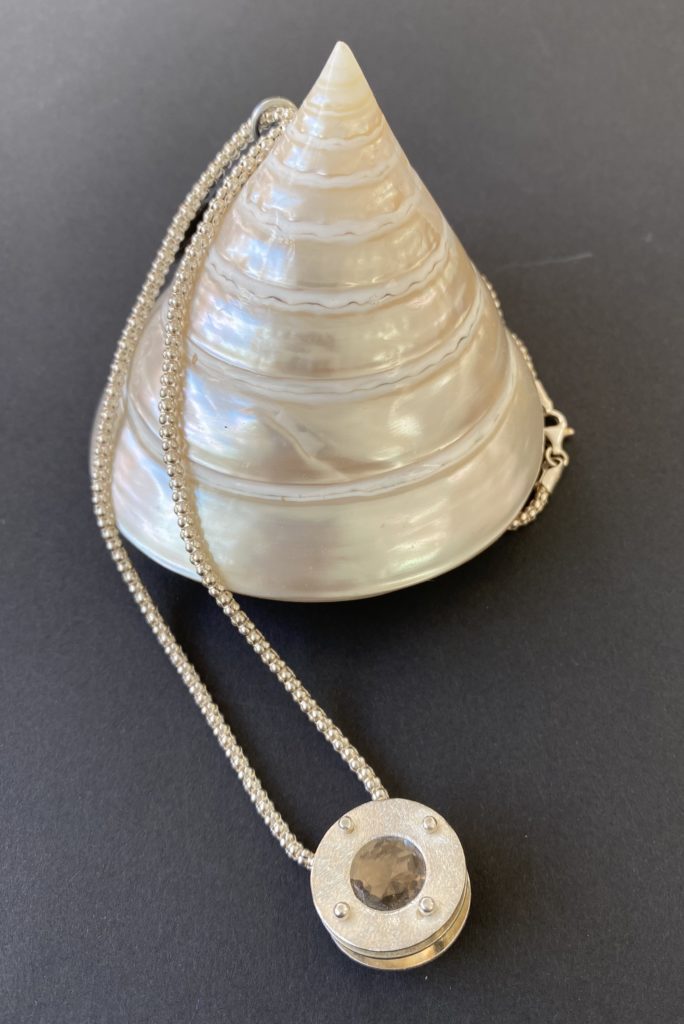 Mary Kernahan – 18″ sterling silver necklace with quartz gemstone – $130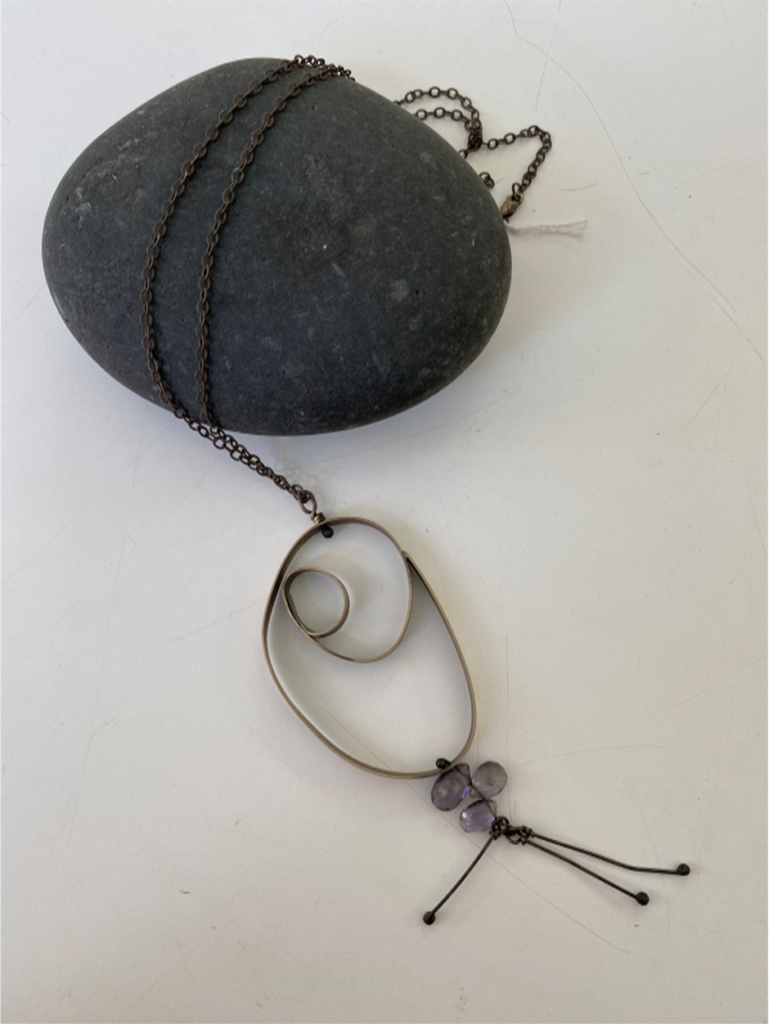 Beth North –  sterling silver necklace with lolith gemstone nuggets – $128.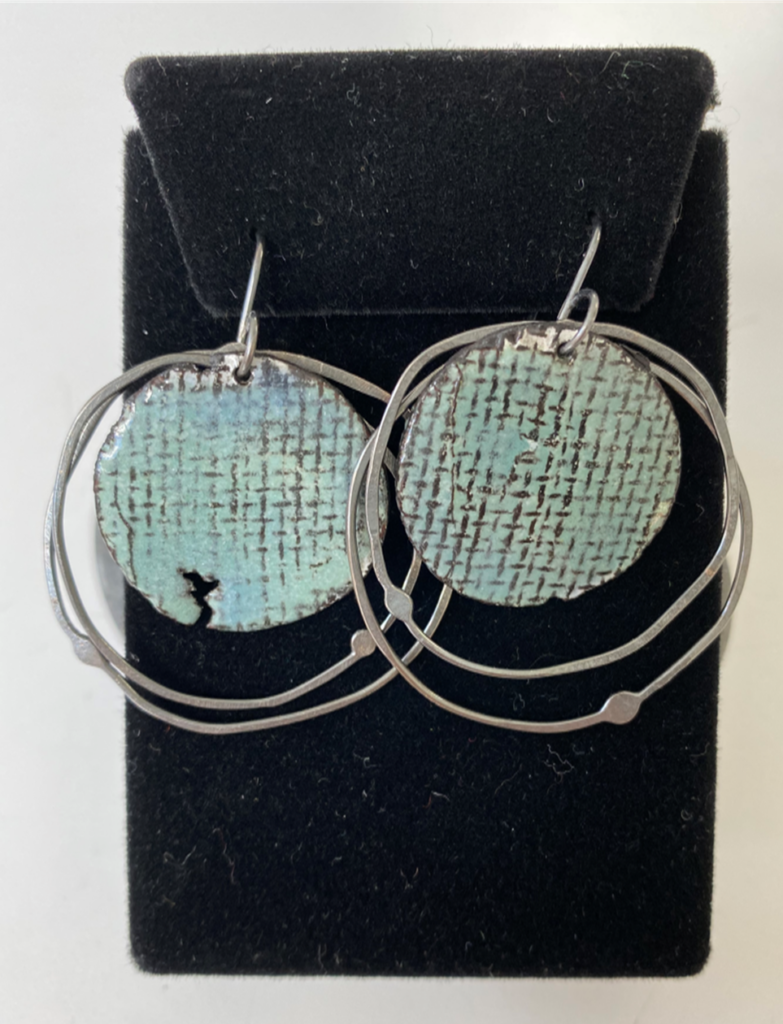 Silverfish Designs – earrings with enameled steel discs, sterling silver hoops & wire – $85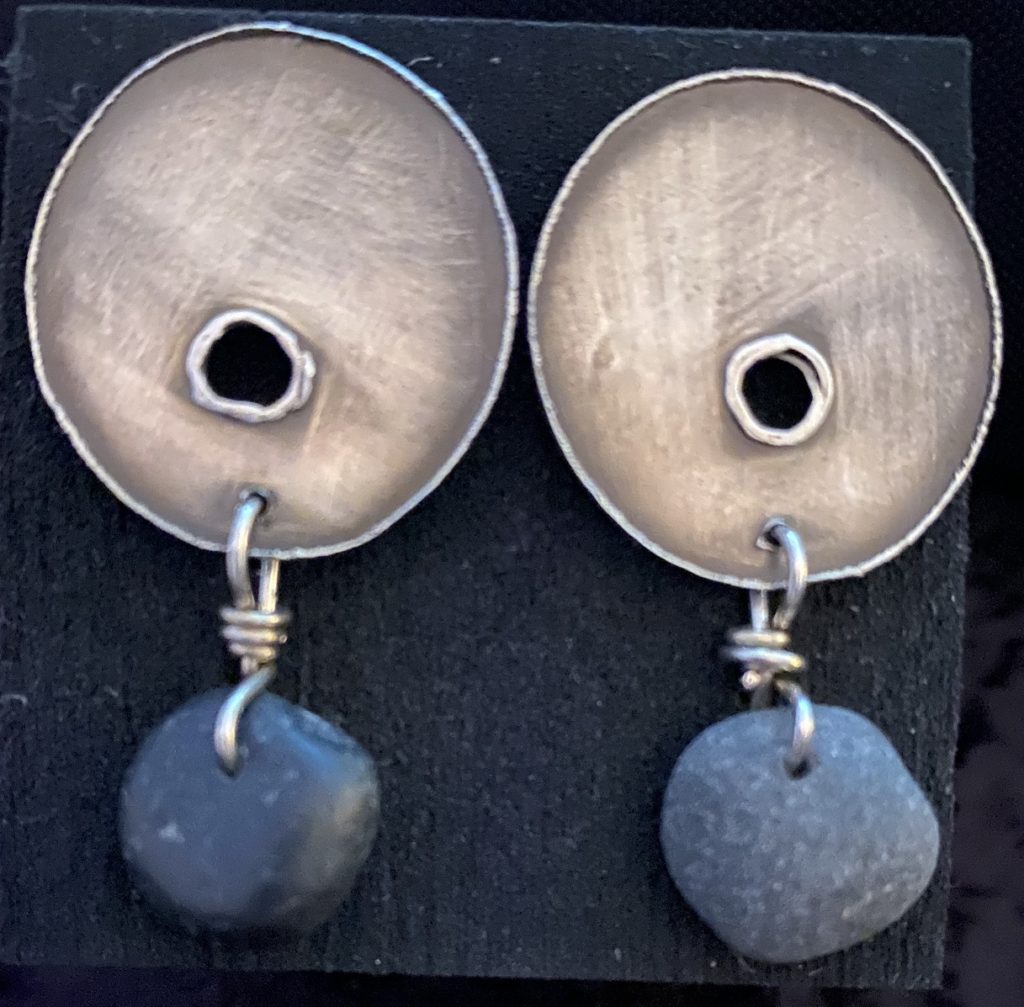 KKB Designs – $76  SOLD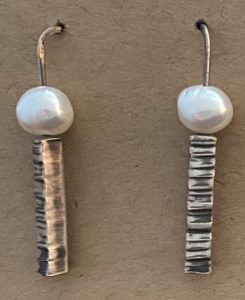 KKB Designs – $68 SOLD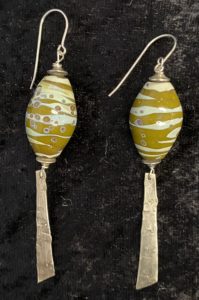 Earrings by Dale Birchler – $48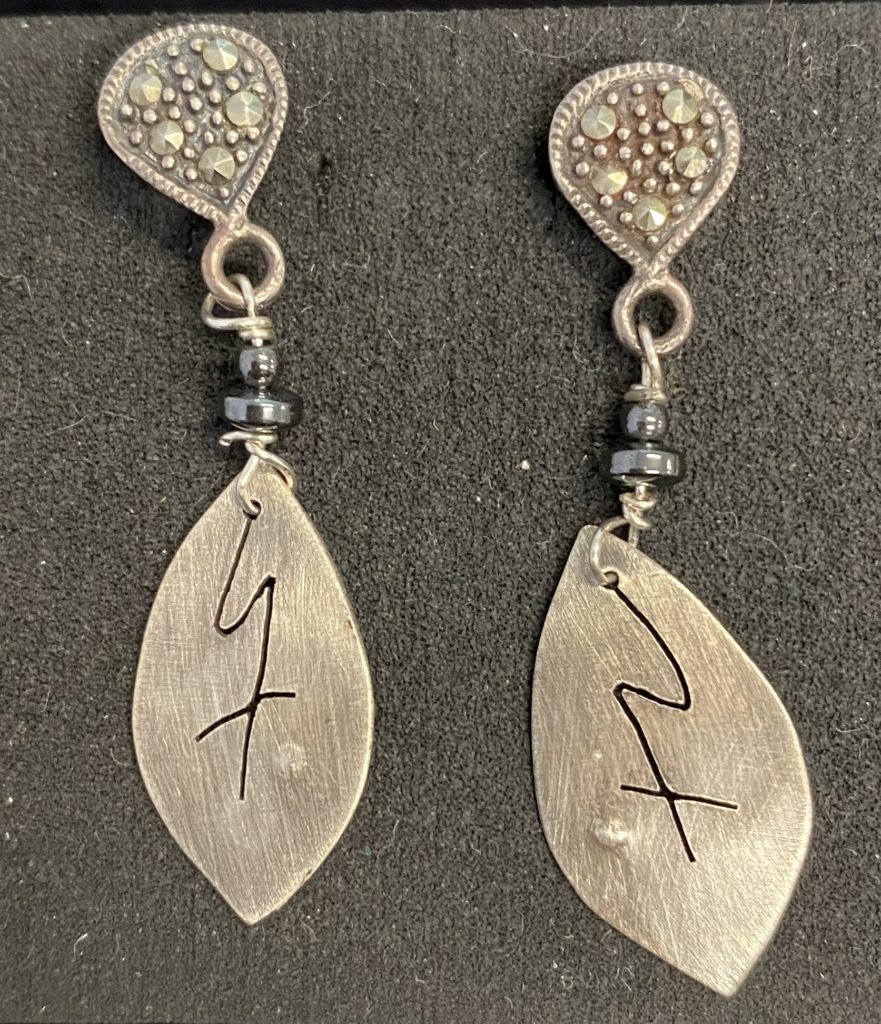 Earrings by Dale Birchler – $53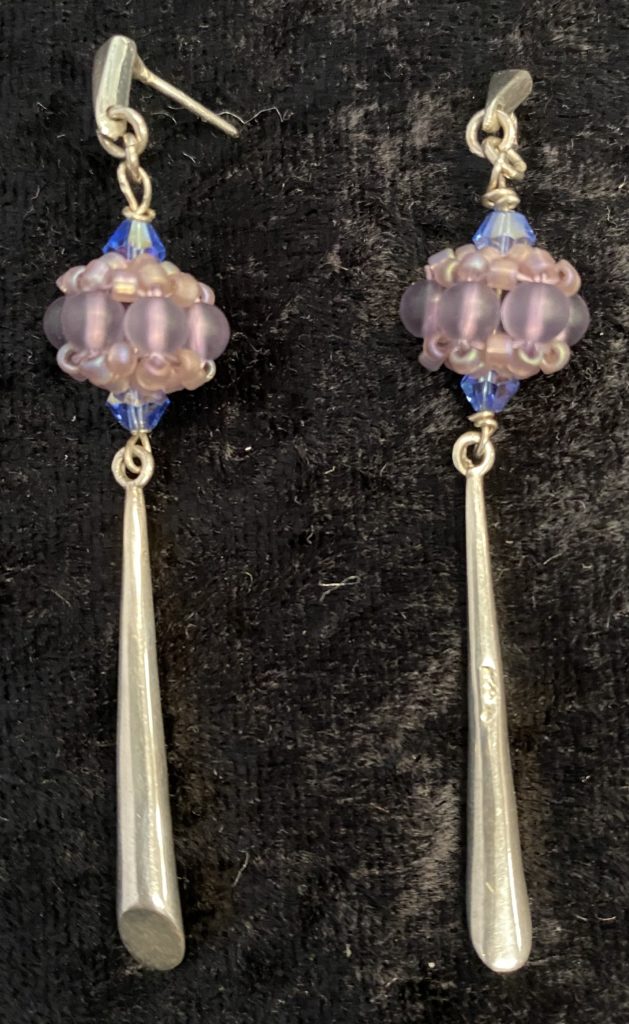 Earrings by Dale Birchler – $48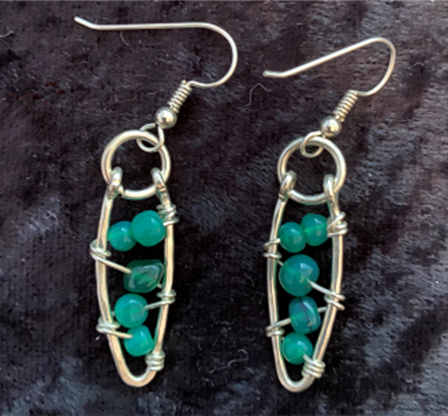 Jewelry by Carl Schneider
Earrings – Sterling silver with green onyx – $35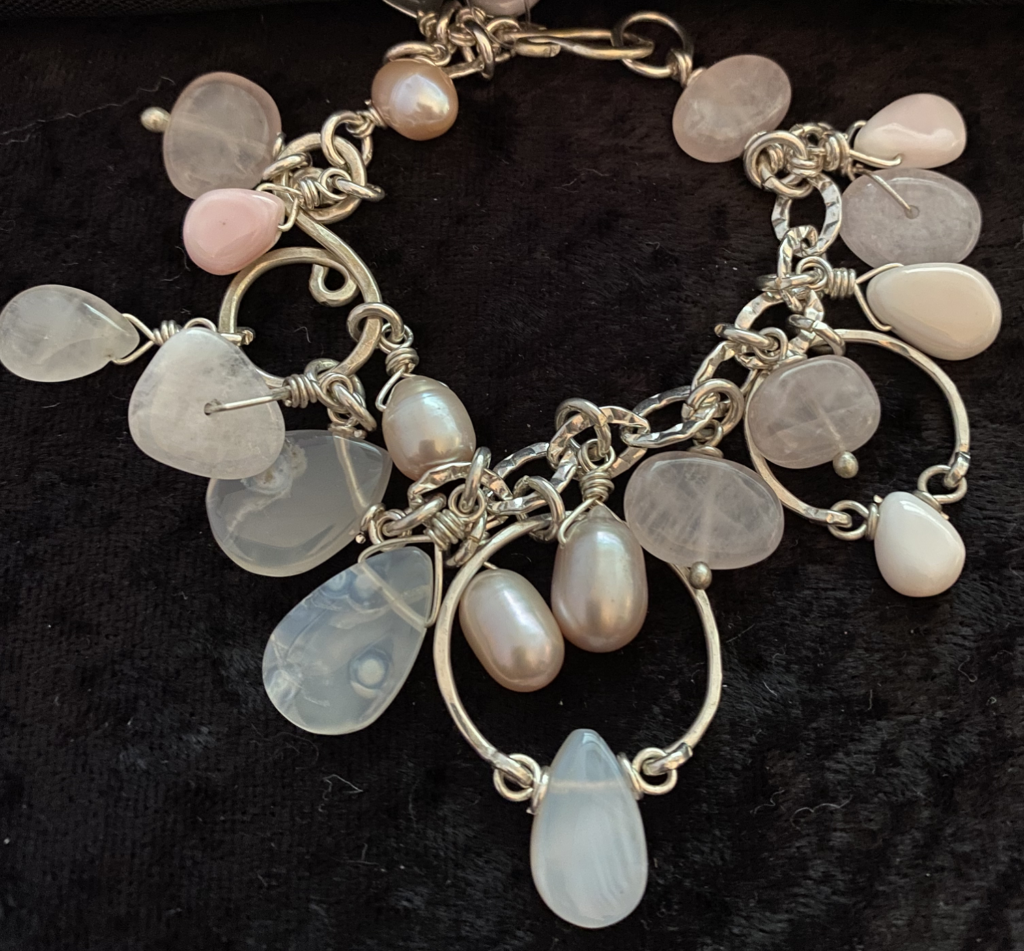 Jewelry by Carl Schneider
Bracelet – sterling silver with rose quartz, pink pearls & conch shells – $112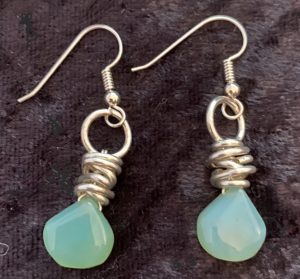 Jewelry by Carl Schneider
Earrings – sterling silver with chalcedony – $35 SOLD