Seniors @ the Center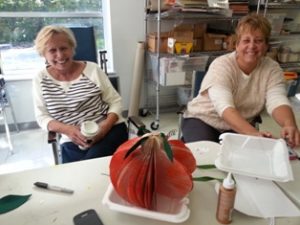 Drop-In Art Workshops / Studio 1 @ the BBAC
2nd Tuesdays, 10 am – Noon
OCTOBER 8


Fall Clay Impressions


Make a ceramic dish and use objects from nature to imprint surface patterns on the clay.
Finished dishes will be glazed and fired.
Future Seniors @ the Center dates: November 12 & December 10
---
$10 per person includes all materials.
Join us once a month – usually on the second Tuesday (Sept.-June) – for drop-in workshops featuring art projects that entertain & educate.
All materials are provided, and you can expect to complete a project in about 45 minutes. Participants must arrive by 11:00 am in order to complete a project.
Advance registration is appreciated for groups over four people. Please call the BBAC — 248.644.0866 — at least three days prior to the workshop date.