BBAC Art Kit Creations
Wow! We are so happy to see what kids are creating with our first Art Activity Kit!
(Share yours – email to Info@BBArtCenter.org & put "Art Kit" in the subject line.)
These two (above) by Kabir Giri (L) & Zoya Giri were created from our "Art Journey to the Beach" kit.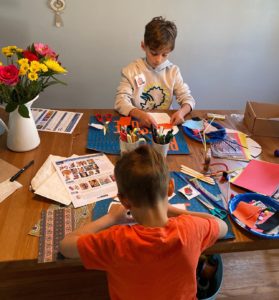 Max & Quinn, working on their puppets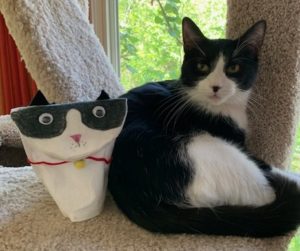 Puppet by Zoe, age 11