Art Camps
See below for overview. For more details, including prices, CLICK HERE. 
See bottom of this page for required forms to be downloaded & completed if your child is attending camp.
NOTE VACCINATION REQUIREMENT FOR ALL YOUTH & TEEN STUDENTS FOR BBAC SUMMER CAMPS: Parents must provide a hard copy of their child's immunization record for MMR (Measles, Mumps, Rubella) with their child's camp forms.
For secure online registration, CLICK HERE.  BUT FIRST READ THIS: Locate the "Season" filter on the left side of the new page (not this one) & be sure to select "Summer Art Camp 2019" (&/or "Spring Art Camp 2019").  

Call with questions or to register by phone – 248.644.0866 – Mon-Thurs, 9a-6p; Fri-Sat, 9a-5p.
Summer @ the BBAC – Camps & Workshops All Summer Long!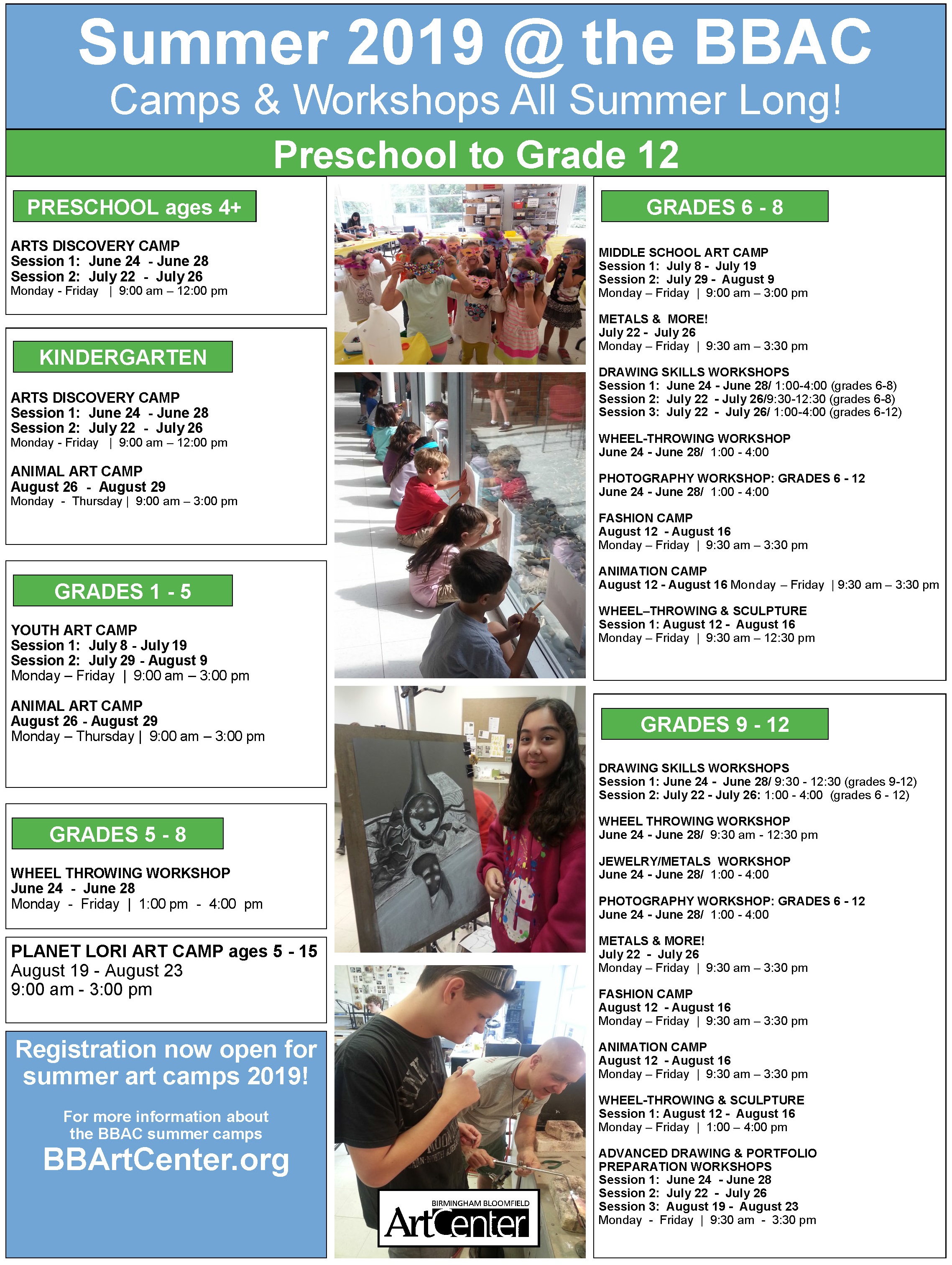 ---
CLICK HERE for General Camp Info.
CLICK HERE for Art Camp Emergency Form.
CLICK HERE for Authorized Persons for Pick-Up Form & Carpool Sign.
CLICK HERE for Authorization to Administer Medication Permission Form.
CLICK HERE for Metals Studio – Permission Form.