ArtBridge in Detroit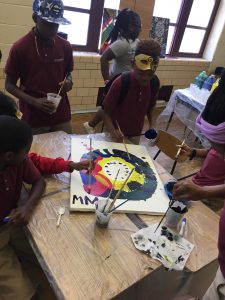 In 2016, the BBAC adopted a Detroit middle school which had to eliminate its art programming in 2010. We provided a weekly art curriculum for 7th & 8th grade students, along with a weekly after-school art program open to all students.
For the 2017-18 school year, the art classes expand to include 6th graders along with students in 7th & 8th grades & we'll continue the after-school program.
The BBAC provides the instructor & all materials at no charge to the school or students.