Art Activity Kit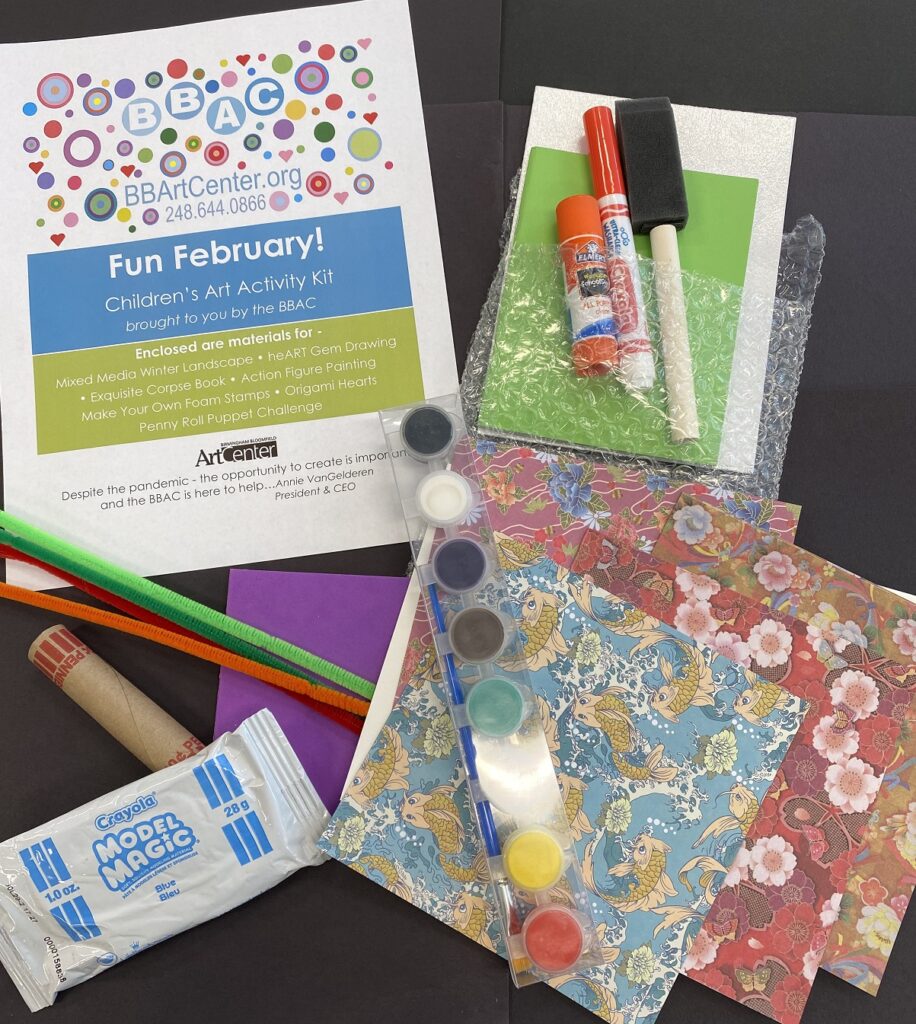 Mixed media landscape, action figure painting, origami hearts, penny roll puppets & more…
Projects suitable for ages 5 & up (with adult help for the little ones).
Instructions & all materials are included.
$15.00 per kit (limit: 2 per household)
Pick up yours from the BBAC Gallery Shop or order by phone – 248.644.0866 (Mon-Thurs, 9am-5pm; Fri, 9am-4pm).
If you phone during off-hours,
leave a message with your phone number & we'll call you back for your credit card info & address. We will mail the kit(s) to you for a small fee, you can request curbside pick-up & we'll let you know when it's ready, OR purchase in our Gallery Shop.
CLICK HERE to see our President & CEO Annie VanGelderen talking about the BBAC Art Kits with Charlie Langton on Fox 2 Detroit.
Send us snapshots of what you create & we'll post some on our website & social media platforms. Email to: Info@BBArtCenter.org & put "Art Kit" in the subject line.
CLICK HERE to see some of the great art!
Stay tuned as we periodically offer new Art Activity Kits!