2020 Birmingham Bloomfield Cultural Arts Awards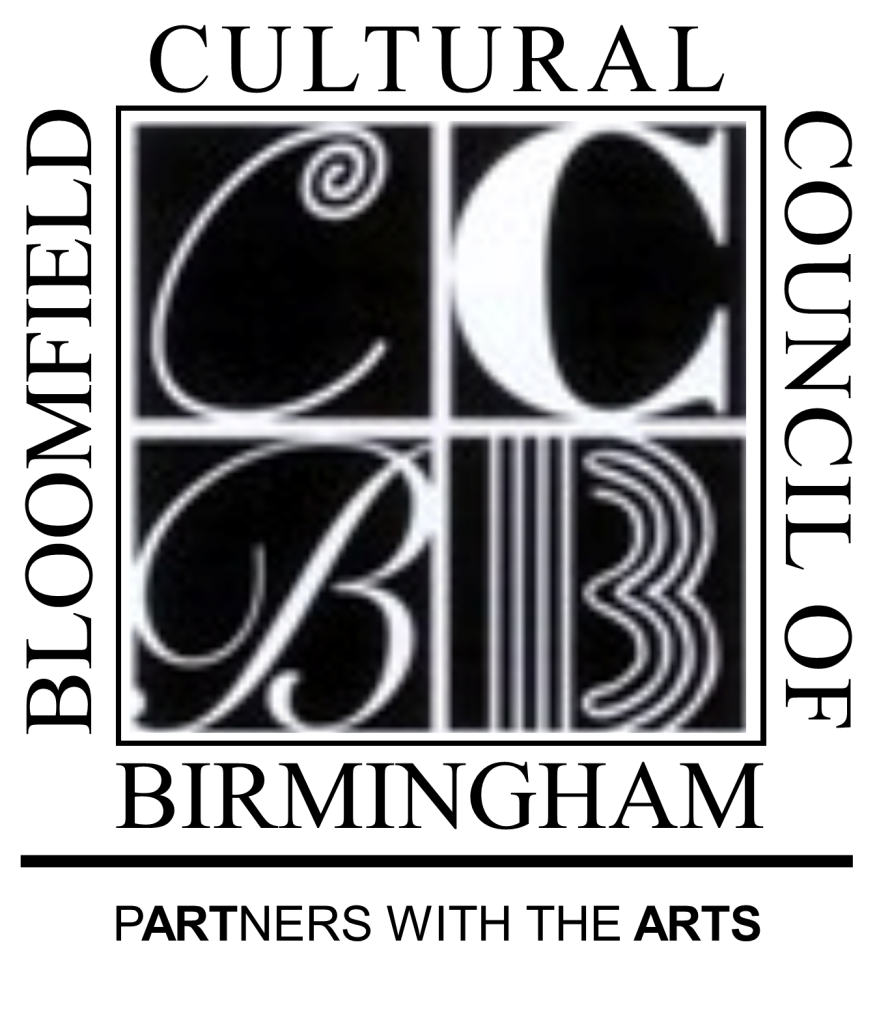 Know a friend, colleague or neighbor who deserves recognition for their impact on the arts in the  community?  Nominate them for the 2020 Birmingham/Bloomfield Cultural Arts Award. Jointly sponsored by The Community House, the Observer and Eccentric Newspapers, the Birmingham Bloomfield Art Center and the Cultural Council of Birmingham/Bloomfield, this year represents the 25th year the award has been granted. Past honorees have included musicians, philanthropists, writers, thespians, sculptors, teachers, photographers, and volunteers including luminaries such as writer Elmore Leonard, philanthropist Maggie Allesee, and volunteers such as Judith Adelman.
A jury of arts enthusiasts from the community will select the winner on the basis of the nominations. 
CLICK HERE to download the nomination form.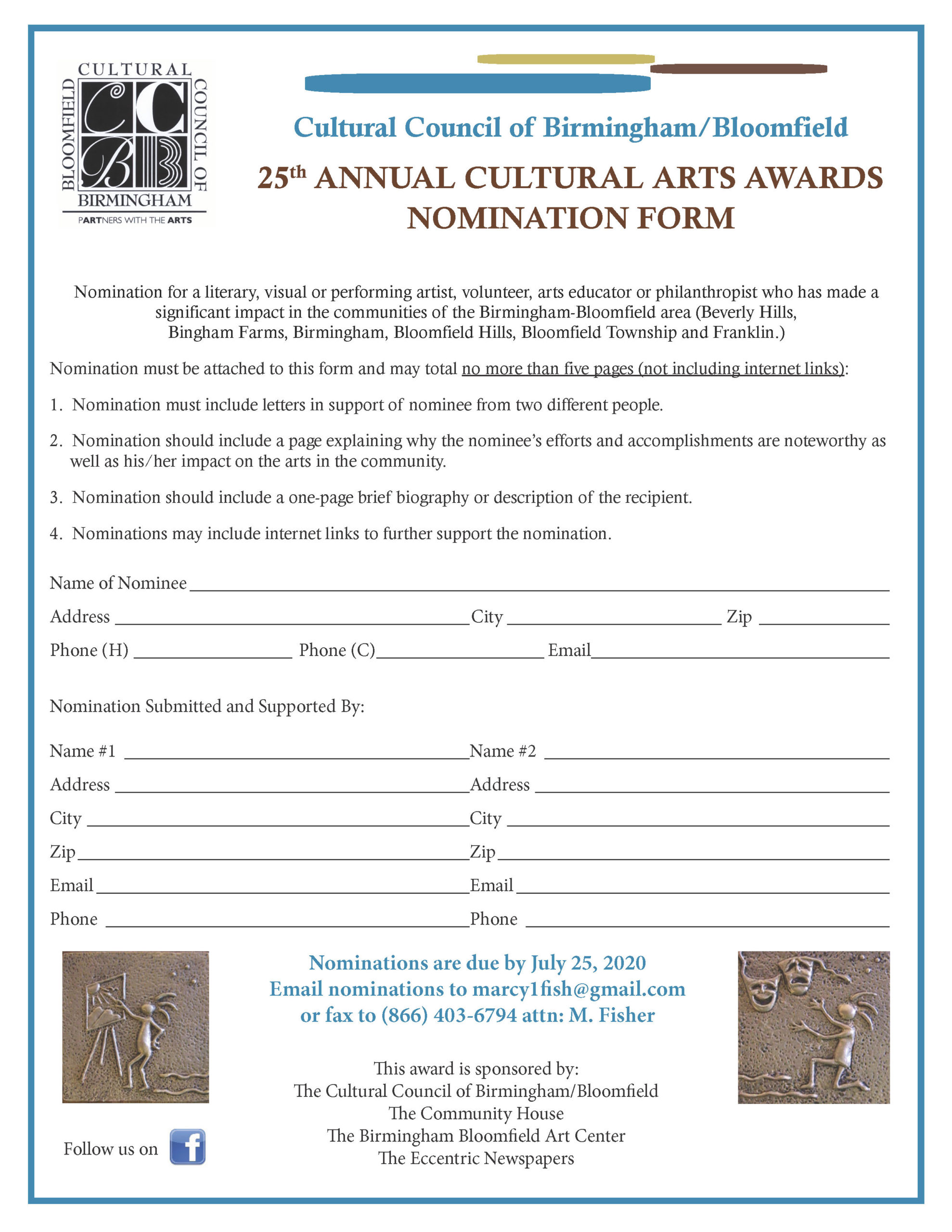 Questions and/or completed nominations may be submitted online by July 15 to Marcy Heller Fisher at marcy1fish@gmail.com or faxed to (866) 403-6794.