camps – online registration
Please follow these steps to begin the online registration process for Spring &/or Summer Art Camp.
Once you click through to our registration system (the link is at the bottom of this page), please follow these steps:
(& don't forget you can call with questions! 248.644.0866 Mon-Th, 9a-6p & Fri-Sat, 9a-5p)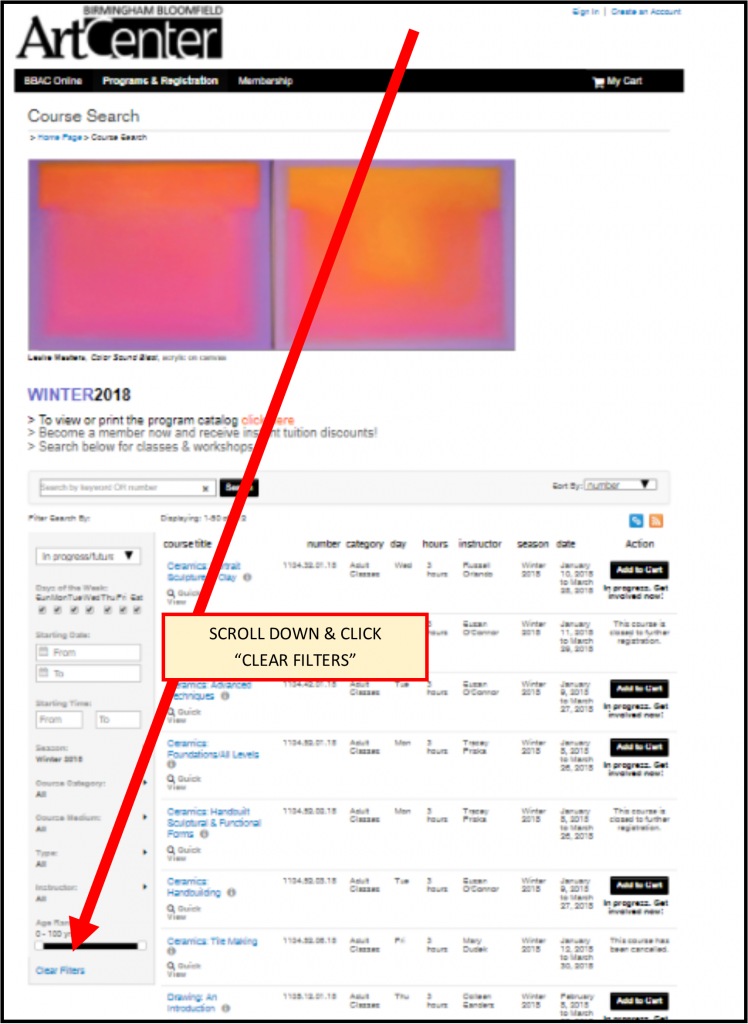 THEN…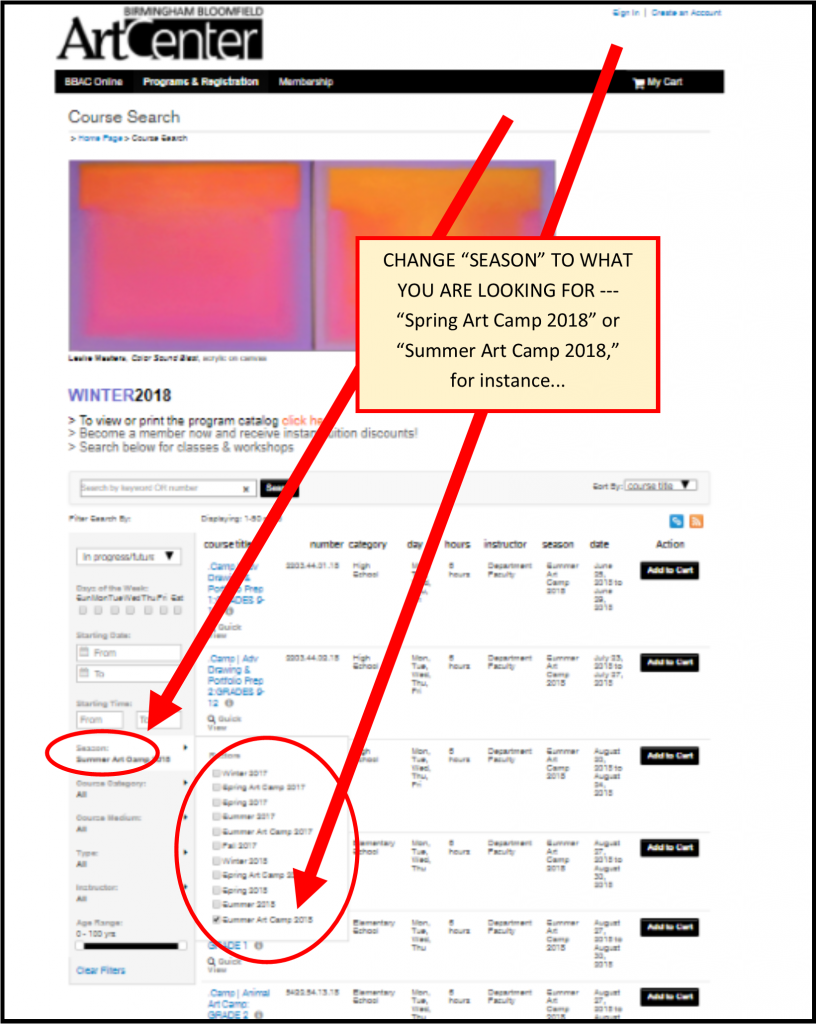 When you decide what you want, click "Add to Cart." You will not be committed yet to any purchase.
If you wish to proceed with registration, follow the prompts. If you do not already have an account, you will be able to create one.
CLICK HERE to go ahead.
Call us at 248.644.0866 with questions or to register by phone (Mon-Thuurs, 9a-6p & Fri-Sat, 9a-5p).