Fine Art of Summer 2017

IMAGE: James Heuer
This annual event generates critical funds that support the BBAC's ArtAccess & education programs.
June 22, 2017 – A grand time was had by all!
IMAGES: Gwenn Rosseau

Aaron & Jenny Meier. Jenny is Birmingham District President, Bank of Ann Arbor, our presenting sponsor.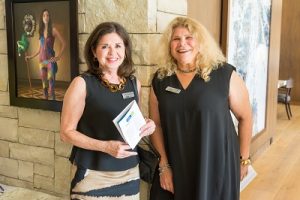 BBAC Board Officers Patty Eisenbraun & Maria Marcotte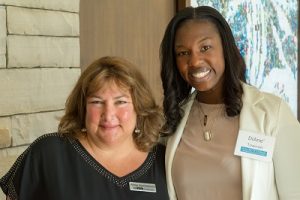 Annie VanGelderen, BBAC President & CEO, with DiAne Townsel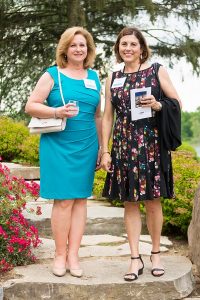 Carol Park & Helen Vlasic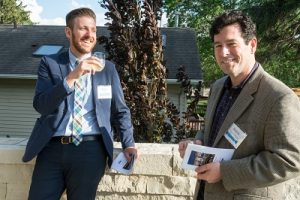 Bobby Tighe & Mario Spadafora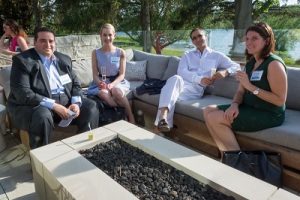 Bryan Zair, Sienna White, (unknown), Brittany Parling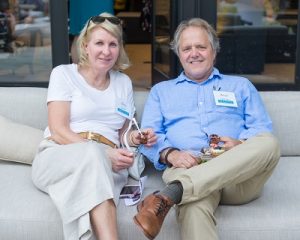 Chris & Brian Sarver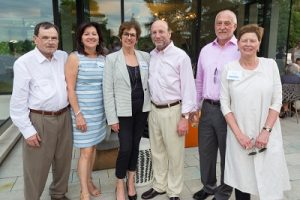 Chris Parfitt, Diane Cairns, Miriam & Steve Wolock, Don Crawford, Susan Lundal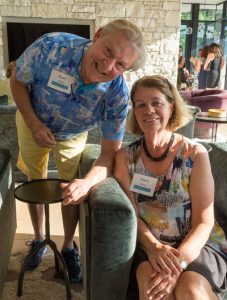 Dave & Mary Hines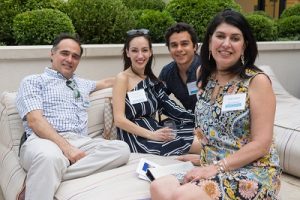 Ernesto Fernandez, Carmen & Caesar Recobo, Carmen Fernandez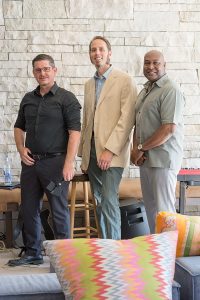 The John Arnold Trio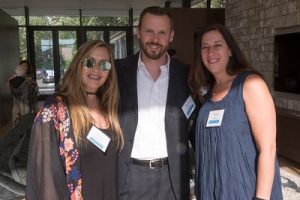 Ilene Kahan, Jason LeRoy, Terri Stearn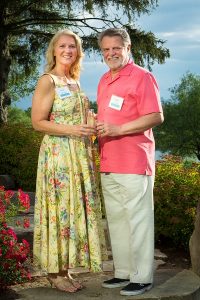 Jane Johnson & H. Roger Rowley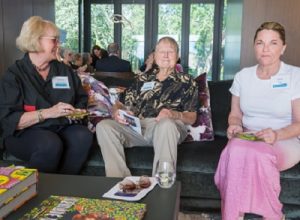 Janice & Dwight Gammons, Kimberly Fay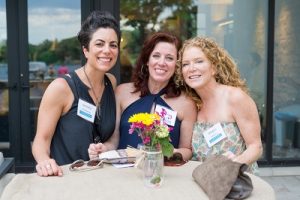 Jennifer McManus, Sarah Maki, Megan Khoury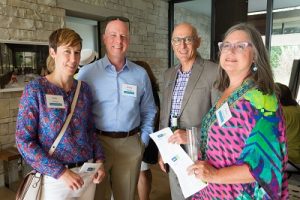 Kelli & Andy Hodges, Bob Chiaravalli (BBAC Board Officer), Kathy Chiaravalli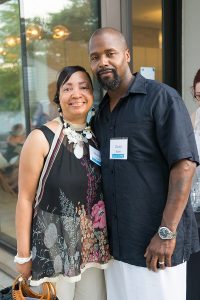 Shavon & David Baker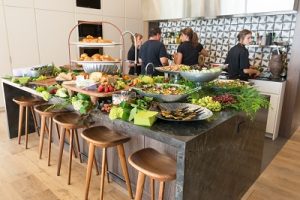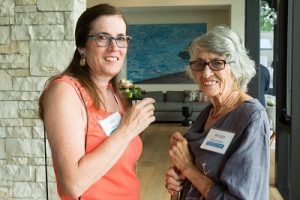 Lori Brown & Margie Qualmann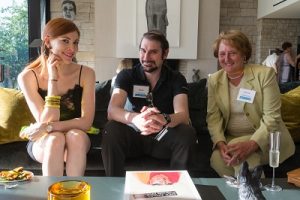 The McMahon Family – Amy, Brian, Elaine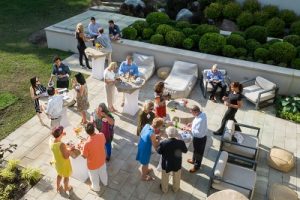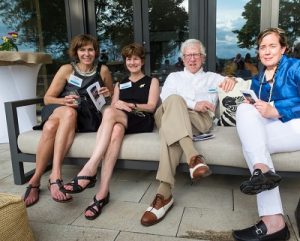 Paula Biskup, Ruth & Rob Carrigan, Ena Brown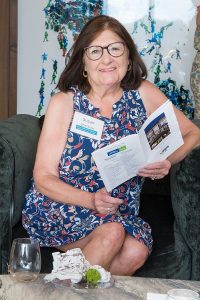 Susan Sherbow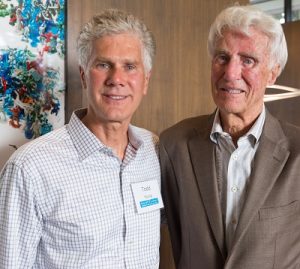 Todd Young & Don Young from the architectural firm Young & Young, which designed the house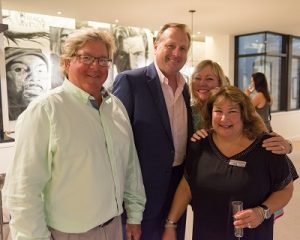 Glenn VanGelderen, Mike & Martha Brosseau, BBAC President & CEO Annie VanGelderen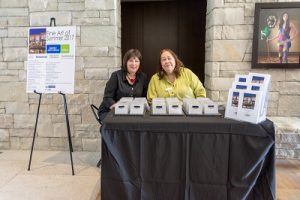 BBAC staff: Cyndi Shay, Diane Taylor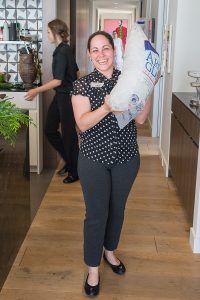 BBAC staff: Julie Laforet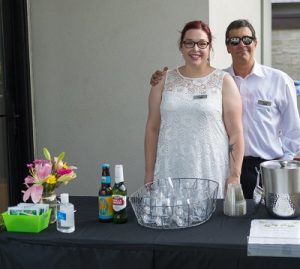 BBAC staff: Laura Ryan, David Blasco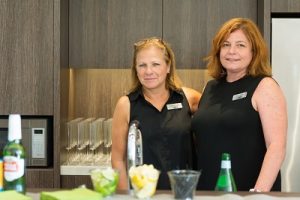 BBAC staff: Susan Owens, Cindi Mills
Event proceeds support the BBAC's education & ArtAccess programs.
---
2017 SPONSORS
PRESENTING


SIGNATURE 

Beaumont/Judith McNeeley & Lisa Peers
Patty & Ken Eisenbraun

Woll & Woll/Jessica Woll
EXECUTIVE
Brogan & Partners/Maria Marcotte
Lois DeBacker
Downtown Publications/David & Suzette Hohendorf
Fenner Melstrom & Dooling PLC/Brianna McNamara
The Fleischer Group at Morgan Stanley
Janice & Dwight Gammons
Michelle Goff & Kevin Kruszewski
Maggie Greene
Doreen Hermelin
Dave & Mary Hines
Donald J. & Jean L. Kunz
Dr. Myron & Joyce LaBan
Anthony Macioce
Main Street Bank/Ruth Carrigan
Elaine & Dan McMahon
Charles & Teri Moore
Arlene & Rick Oppenheim
Alan & Rebecca Ross
Bluma Schechter
Joshua & Lisa Sherbin
Strategic Labor & Human Resources/Bob & Kathy Chiaravalli
Andrea & Ely Tama
Annie & Glenn VanGelderen
Helen & Mike Vlasic
SPONSORSHIPS
This year's event takes place at an incredible home just minutes from downtown Birmingham. The homeowners have a spectacular contemporary art collection in a Young & Young-designed home where architecture & art meld into a beautiful setting. Save the date for another splendid summer evening with fine wines & an elegant strolling supper by Annabel Cohen!
You can create a lasting impression at this exclusive event with more than 1,000 invitations sent to the region's fine art aficionados & community & business leaders. Your name or company's logo will identify you as an important supporter of the Birmingham Bloomfield Art Center & its ArtAccess programming.
$7,500 Presenting Sponsor 
16 individual tickets  |  logo/name on invitation & event signage
Logo recognition on BBAC eblasts that go to 7,900+ unique email addresses; on the BBAC website; in the BBAC quarterly program book for one year, distributed to 10,000 plus exclusive private event at the BBAC
$5,000 Premiere Sponsor 
12 individual tickets  |  logo/name on invitation & event signage
Logo recognition on BBAC eblasts that go to 7,900+ unique email addresses; on the BBAC website; in the BBAC quarterly program book for one year, distributed to 10,000
$2,500 Signature Sponsor 
6 individual tickets  |  logo/name on invitation & event signage
$2,000  Valet Parking Sponsor
4 individual tickets  |  logo/name on invitation + logo on valet parking sign  |  Opportunity to place printed piece or favor in guests' cars
Recognition on invitation & event signage, as well as on BBAC eblasts that go to 7,900+ unique email addresses; on the BBAC website; in the BBAC fall program book, distributed to 2,500
$1,000 Executive Sponsor
4 individual tickets
Recognition on invitation & event signage, as well as on BBAC eblasts that go to  7,900+ unique email  addresses; on the BBAC website; in the BBAC fall program book, distributed to 2,500
Contact: Annie VanGelderen, President & CEO ▪ 248.644.0866 x 108 ▪ AnnieVanGelderen@BBArtCenter.org