Artist Talks 2019
Join us for artist talks @ the BBAC. Presented by Essay'd & the BBAC.
Free & open to the public!
All talks 6:30-7:30pm.
Click each artist's name for the published Essay'd piece about them…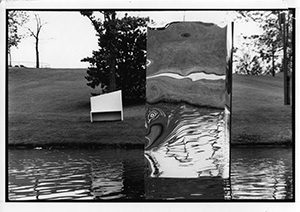 Teicher is one of the few women artists anywhere who has built a career around large-scale public sculpture…
---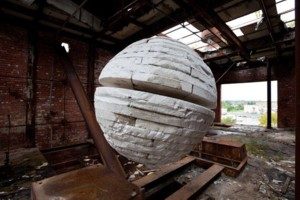 If James Brown was the hardest working man in show business, Scott Hocking is arguably the hardest working artist in Detroit…
(Homepage image: Babel, 2015)
Hocking was named a 2011 Visual Arts Fellow by Kresge Arts in Detroit; from their website: Scott Hocking was born in Redford Township, Michigan in 1975, and has lived and worked in Detroit proper since 1996. He creates site-specific sculptural and photographic installation projects, often using found materials. His artwork has been exhibited nationally at the Detroit Institute of Arts, Cranbrook Art Museum, the University of Michigan, the Smart Museum of Art, and Contemporary Art Museum St. Louis, and internationally at the Kunst-Werke Institute, the Van Abbemuseum, and the Kunsthalle Wien.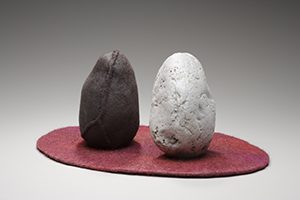 In all its darkness, playfulness, mystery and grotesquerie, the work of Susan Aaron-Taylor embodies a search for wholeness through the embrace of contradictions and dichotomies.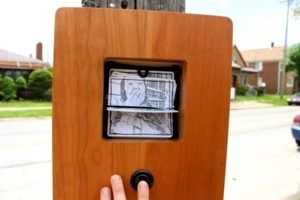 …the hallmarks of Malone's artistic practice: intricately hand-crafted woodworks, kinetic movement, analog technologies, didactic games with open-ended outcomes, a thoughtful practice of viewer engagement, and deft sugar-coating to serious subjects.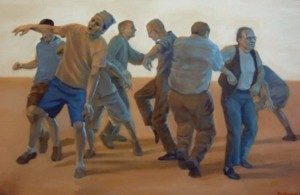 Powers' themes and scenes of resilience, agitation, turmoil, soul searching, stoicism (and sporadic celebration) reverberate with universal ramifications…