Artist Talks 2018
Join us for monthly artist talks that alternate between the BBAC & Anton Art Center in Mt. Clemens. Presented by Essay'd in partnership with the two art centers.
Free & open to the public!
Scroll down under the poster image below for the Essay'd pieces on each artist.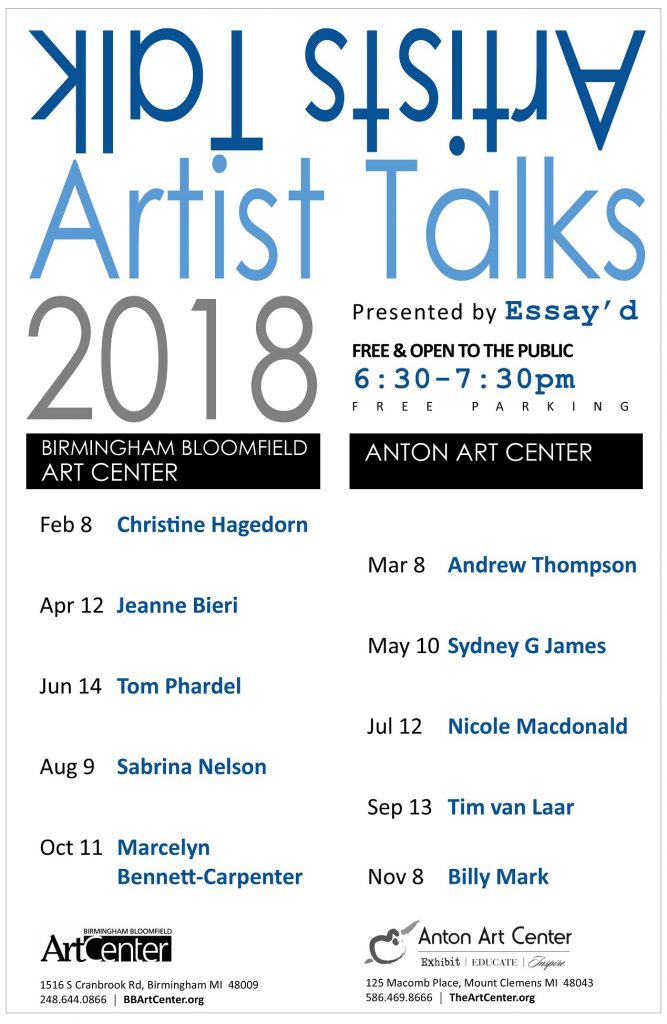 Click each artist's name for more information…
Feb 8 – BBAC – Christine Hagedorn
Mar 7 – Anton – Andrew Thompson
Apr 12 – BBAC – Jeanne Bieri
May 10 – Anton – Sydney G James
Jun 14 – BBAC – Tom Phardel
Jul 12 – Anton – Nicole Macdonald
Aug 9 – BBAC – Sabrina Nelson
Sep 13 – Anton – Tim van Laar
Oct 11 – BBAC – Marcelyn Bennett-Carpenter
Nov 8 – Anton – Billy Mark