Accessibility Renovation
In 2015, the BBAC restructured its existing fiber studio to create a new venue for disability access as well as a new gallery wall to exhibit work from ArtAccess & youth programs students. This was accomplished with the support from the Michigan Council for Arts & Cultural Affairs, The Fillipis Foundation, the Edward C. Levy & Linda Dresner Levy Foundation, & BBAC students Dave Hines & Connie McEwan.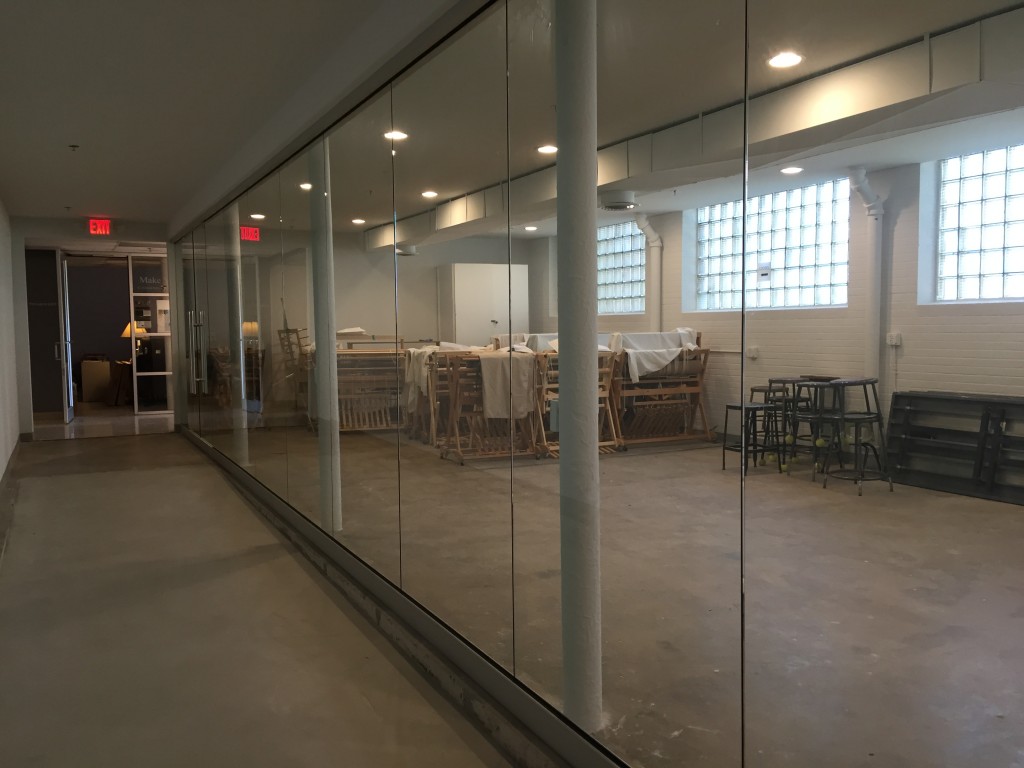 The completed project is positively impacting our growing population of physically-challenged individuals while integrating access for all visitors & students; it allows the BBAC to reach out to new audiences who can benefit from the rich variety of programming available for special needs populations.  Additionally, we celebrate & showcase the art produced by ArtAccess participants & youth students ranging from PreK to high school. Classes in fiber arts & more continue behind the glass wall, giving visitors a view into a working art classroom studio.
Artwork by JARC!
Here's a brief photo tour of how it happened:
A "corridor" of the concrete floor was removed to create a ramp running the length of the studio with ADA-compliant elevation levels.
L-no floor temporarily!  R-supporting scaffolding in the lower level below the studio
L-the new floor with metal sheathing; R-fresh concrete pour