Marie Woo
Clay Odyssey: A Retrospective
@ the BBAC, Feb 26-Mar 25 2016
CLICK HERE for a review of the BBAC exhibit.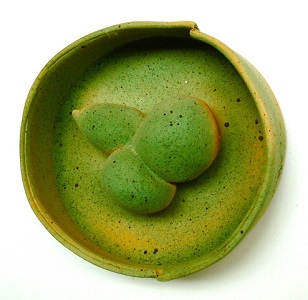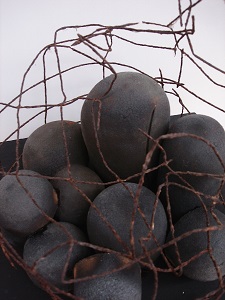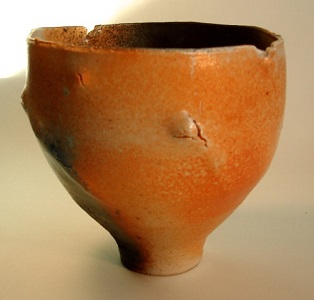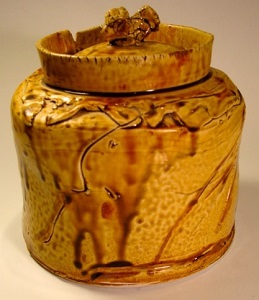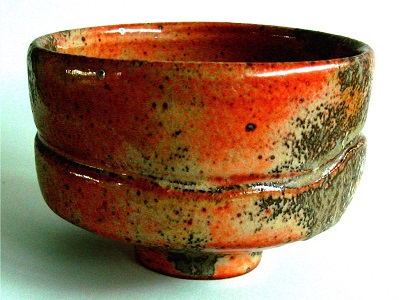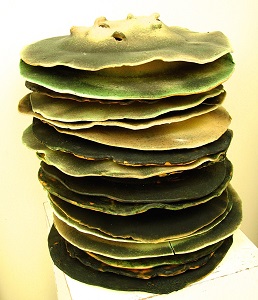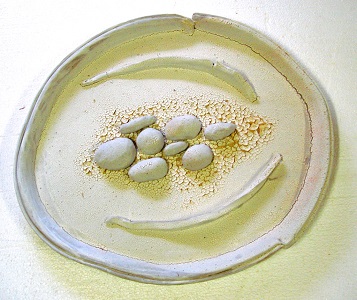 Born Seattle Washington, 1928  / BA University of Washington, Seattle, MFA Cranbrook  / Lives in West Bloomfield, Michigan
Among the multiple roles Marie Woo has essayed in the course of her career—ceramist, curator, researcher, Asian clay historian, alchemist of glazes, conceptual photographer—one of the most vital was her involvement in the genesis of Clay Ten. "Founded as a group effort by an animated conversation in a crowded school van [on its way] to an out-of-town ceramic conference," Clay Ten functioned not unlike a contemporary pop-up gallery, presenting annual exhibits of ten area potters, including, in addition to Woo, Shirley White Black, Susan Crowell, Kathy Dambach, Rafael Duran, Jim Leacock, Tom Phardel, John Stephenson, Susanne Stephenson, and Georgette Zirbes. Each year, between 1981 and 1993, in a different location, from Chicago to Detroit, they assembled and staffed a month-long display. Eight years later, in 2001, they regrouped and joined forces once more at the River Gallery in Chelsea, Michigan. As Susan Crowell explained, "In the 1980s there wasn't the interest in clay as there is today. It was difficult to find gallery space because the feelings then were more focused on painting and sculpture."
From the outset, on her own or with Clay Ten, Woo has exhibited her expressive, disfigured vessels, among them bottle, bowl, and platter forms replete with punctures, holes, splits, tears, or slits in both body and edge that annul their utility. These judiciously flawed shapes with protruding ribs or ridges, hollows, or puckers that further animate the form are often glazed with lustrous oranges (perhaps offset by a wispy cloud of charcoal), waves of apple green (dappled with darker speckles), or chaste white. (Her eponymous "Woo Yellow" glaze is famous in the ceramic community.)
Orange/Black Bowl and Green Bowl stand out as particularly felicitous examples of Woo's process. One "sees" or imagines how perfectly functional they would be if not rendered useless by the deformations that, paradoxically, enhance an appreciation of the comely contours rising from narrow base to capacious opening. Albeit aerated here and there, her shapely bowls silently and serenely withstand the disturbances to their forms. Woo's wall mounted plates arrest attention as well, through their irregular, misshapen contours, torn, split edges, and the evocative, mysterious entities they enclose—from elongated organic elements, as in Wall Piece (2001), to the bulbous ovoid, poised on a metal fragment, presumably in the midst of mitosis in Wall Piece (2004).
Subsequently, freed from the hospitable embrace of these circular fields, the swelling, expanding forms assert their independence and metamorphose into fully three-dimensional clusters that take on a life of their own. In earthy hues, as in Winter, they form rings, for companionship or protection, and in verdant green tones—Spring—cantilever in multiple directions like madly replicating orbs.
Woo, in her curatorial guise, has also came to the fore recently. Beginning in 1998, she embarked on a multi-year research and travel project to explore, exhibit, and preserve the wares of Chinese folk potters before their practice became extinct in a rapidly industrializing China. The fruit of her and co-curators Susanne and John Stephenson's efforts is featured in the traveling show "International Chinese Folk Pottery Exhibition" that debuted at the University of Michigan Museum of Art in 2013. This exemplary display, representing 30 of the 100 plus examples culled during several field trips to China, attests to Woo's commitment to bring to light the diversity and rich legacy of a craft on the verge of dying out.
Surprisingly (or not, given Woo's unceasing experimentation in her art), a liberating shift occurred in the artist's practice within the last few years. As she explains, "Recently, my work has come FULL CIRCLE, which is to expose unfired clay forms to the natural elements…slowly reclaimed and absorbed back to the earth…and becomes FORMLESS, the opposite of the clay forms and ideas frozen by FIRE." This concept, documented photographically in Unfired Stack, illustrates Woo's latest foray in an artistic oeuvre brimming with provocative ideas, processes, and a ceramic language all her own.
Dennis Alan Nawrocki, May 2015; courtesy of  essayd.org