2018 student show
BBAC: Current Student Works Competition 2018  /  Jim Adair, Juror
January 26-March 1 — exhibit
Adult students (18 years & older) who have been enrolled in at least one BBAC class since fall of 2016 are invited & encouraged to submit artwork for the 2018 show. We're getting the ball rolling now so you have time to consider what past work you might choose — or you can create something entirely new!
CLICK HERE to view the prospectus for this upcoming annual show. You may download the entry & information or pick up a copy in the BBAC office.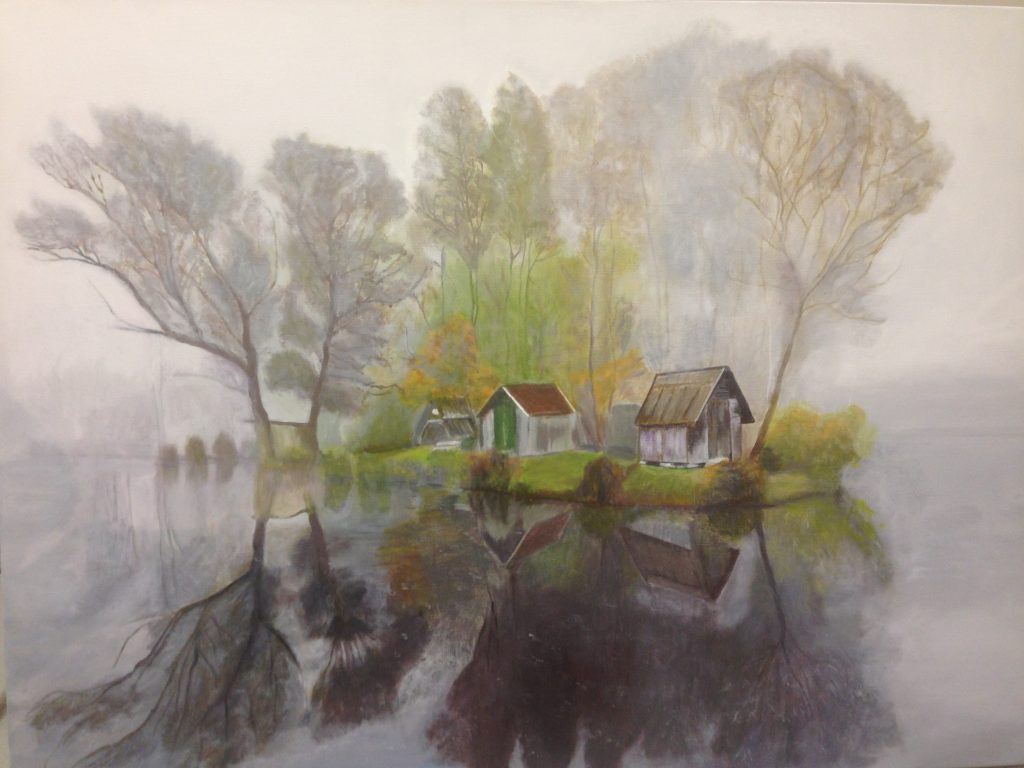 Ice Island (above) by Stylianos Sinanis, 2017
Until then, we continue to reflect on the talent & beautiful artwork by our adult students. Below is a sample showing some of the 2017 awardees.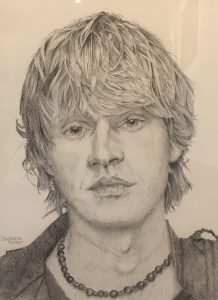 Baker, Barbara – Adam (above)    BLICK ART MATERIALS AWARD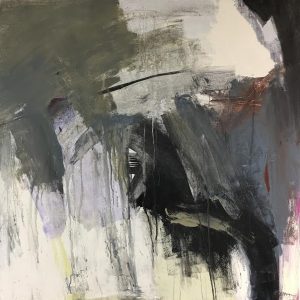 Brown, Jan – Rain Shadows (above)     TAMA ACRYLIC MEDIUM AWARD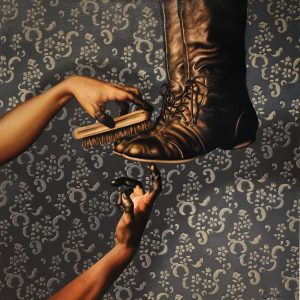 Cervantez, Vincent – Final Touch (above)    BBAC PRESIDENT'S AWARD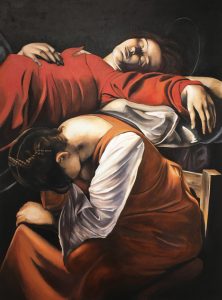 Cox, Elizabeth – My Rendition of Caravaggio's "Death of a Virgin" (above)     MARTHA JO RUTHERFORD MEMORIAL AWARD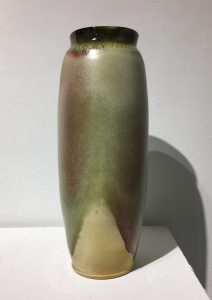 Goldsmith, Shelley – Tall Vessel (above)    RUNYON POTTERY SUPPLY AWARD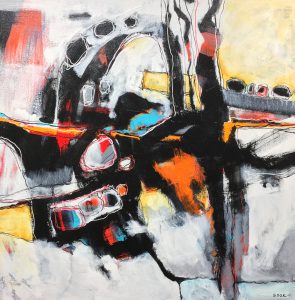 Hong, Sook Kyung – Untitled (above)    TAMA ACRYLIC MEDIUM AWARD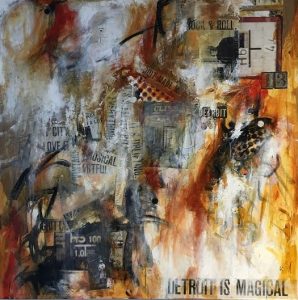 Kahan, Ilene – Our Town (above)    EVA BRIGGS AWARD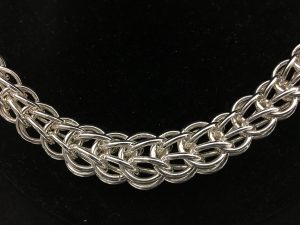 Kossak, Maria – Graduated Full Persian Necklace (above)    C R HILL AWARD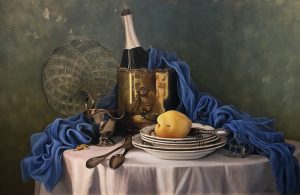 Lockwood, Patrice – After the Party (above)    MILLERS ARTIST SUPPLY AWARD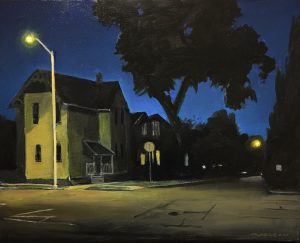 MacLean, Brant – Corktown Nocturnal (above)     MILLERS ARTIST SUPPLY AWARD
Mills, Leigh Ann – Stained Glass Wonder     MICHIGAN WEAVERS GUILD AWARD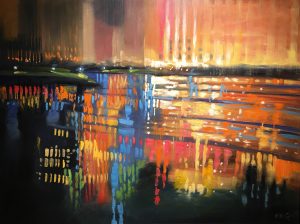 Munro, Judy – Waterfront  (above)    BLICK ART MATERIALS AWARD
Myer, John – Copper Insects     C R HILL AWARD
Pavlicek, Jan – Untitled     MARCIA BOEHM MEMORIAL AWARD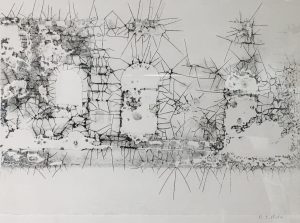 Ruth, R. Jean – Fractionated Wall, Rome (above)     BBAC EXHIBITION DIRECTOR'S AWARD
Seim, Darryl – Raised Vessel #5     ARMSTRONG TOOLS AWARD
Sobel, Audrey – Necklace     METALS DEPARTMENT AWARD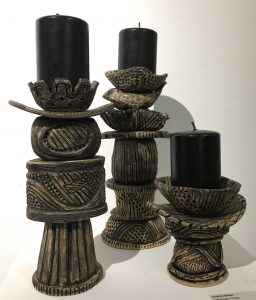 Spiegel, Susanne – Urban Light Trilogy (above)     ROVIN CERAMICS AWARD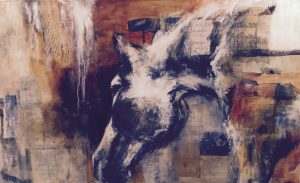 Vick, Carol – Carousel (above)    BBAC TUITION AWARD
IMAGES BY Gwenn Rosseau
PROSPECTUS
This is a juried exhibition, which means that submitted work is selected or not selected by the juror. You will see in the schedule below that artwork not selected must be retrieved after the jurying process.
Eligibility:
Open to adult students,18 years and older, who have been enrolled in at least one BBAC class since Fall 2015. The following are NOT eligible: studio rentals, open studios, independent groups or faculty.
Entries:
All media are eligible.  Limit two submissions per entrant.  Work must be current and reflect class experience.  Work previously exhibited at the BBAC will not be eligible.  All entries must be prepared in a professional manner and ready for installation [please consult your instructor with questions regarding wiring of 2D work], applications must be legible and prices will not be changed once show is installed.  We reserve the right to reject unprepared entries.
Fees & Sales:
The entry fee is $10.00 per student.  A 45% commission is charged on all exhibition sales.
Procedures:
All work must be labeled on the back with the artists name and phone number.
Individual entry forms must be completed for each submission [do not attach the application to the art].
Work will not be accepted prior to the intake dates.
Liability:
Every precaution will be taken to assure protection of entries.    Liability for works left after the pick-up dates will not be assumed by the BBAC. ** Work not collected on pick-up dates will incur a $10.00/day storage fee.
Prizes:
Monetary awards
BBAC tuition certificates
Gift Certificates
Eva Briggs Award: $1000.00 – awarded for the best 36"x36" abstract painting.
Calendar: 
  Jan. 16, 17  [Mon – Tues]……………………. Intake: Robinson Gallery [10:00 AM – 3:00 PM]
  Jan. 18 [Wed] ………………………………….. Jury
  Jan. 20 [Fri] …………………………………….. Results posted at BBArtCenter.org
  Jan. 20 & 21 [Fri – Sat]……………………….. Pick up for work not juried in 10-4PM **
  Jan. 27 [Fri] …………………………………….. .Reception [6:00 – 8:00 PM] Award Presentation [7:00PM]
  Jan. 27 – March 2 [Thurs]…………………… Exhibition
  March 3  [Fri] …………………………………… Pick-up [10:00 AM – 5:00 PM]
  March 4 [Sat] ……………………………………  Pick-up [10:00 AM – 3:00 PM] **
QUESTIONS? 248.644.0866